Becoming an actor was never in Leland B. Martin's plans. He was headed on the straight and narrow path of becoming a financial advisor when he realized his true calling in life. Acting.
It was one faithful lunch that changed the scope of his life, as he discovered a storefront sign that read "casting." He walked in, met the store owner, and began taking acting lessons on Tuesday and Thursday nights. Now years later he is a series regular on BET's Boomerang.
Boomerang is the new half-hour comedy based on the 1992 film of the same name that starred Eddie Murphy, Halle Berry, and Robin Givens. The series follows the character's children as they try and make a name for themselves while also navigating relationships, sex, gender politics, friendship and love. Martin portrays Ari Thomas, the sexually fluid, unapologetic and ambitious best friend among the group. The project is spearheaded by Lena Waithe and Ben Corey Jones. Halle Berry also serves as executive producer.
Prior to pursuing acting, Martin did what most people usually do. Go to college, get a degree and get a job. After obtaining a degree in business, he entered an entry level position at a financial institution where he soon realized that the 9 to 5 life wasn't for him.
"I didn't like it. It didn't work for me at all. The monotony of the 9 to 5. I didn't feel like I was going to be living my best life in that particular way and that particular job." As soon as Martin started taking acting classes it didn't take him long to fall in love with the craft. "It made my heart flutter."
"It just made me feel alive. It was kind of a no brainer for me to put everything I had into this acting thing. Stability aside and money aside, I wanted to live to really really live. Acting was what I felt was going to be a key to that and my happiness."
How He Landed Boomerang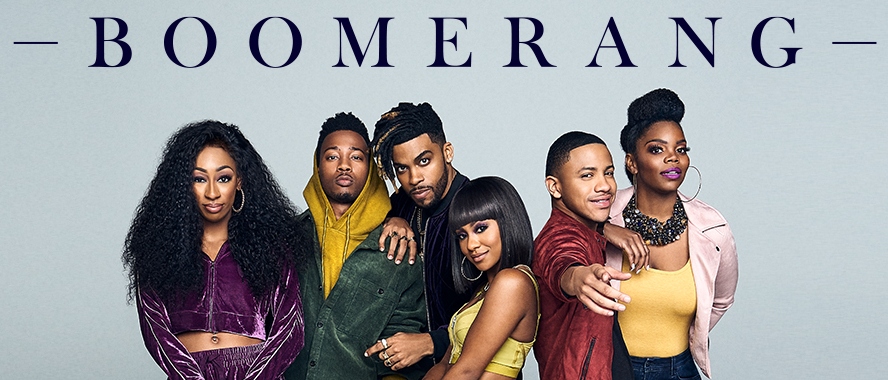 Boomerang came to Martin through his agency and manager. He went through 4 auditions including performing for Lena Waithe, Dime Davis and Ben Cory Jones before landing the role of Ari. He was put through to the network execs for Paramount and BET where they decided that he was the right person for the job.
Taking on A 90s Classic
Taking on reboots can come with an extreme amount of scrutiny from fans and critics alike, especially when it doesn't live up to the original. When it came to tackling this role, Martin felt no pressure at all trying to live up to the previous film. Martin put in the work and did what he knew how to do best, which was study his script and delve into his character. "I didn't necessarily feel any pressure in bringing anything into the role except for bringing myself and a true representation of that character. I knew the rest would fall into place," said Martin.
Portraying Ari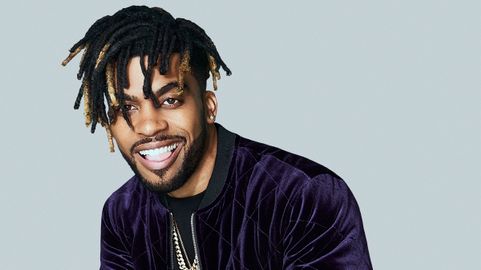 Leland B. Martin pulls from a range of different influences to portray Ari. Being that Martin is a heterosexual male, he draws inspiration from family members and friends to accurately tap into his character. "You know just drawing inspiration from real life and real people and not just the sexual side of it as well because there's so much more to Ari. He's funny, he's ambitious, he's smart, there's so many different sides to him. I pulled from a lot of different influences to play this role."
When Martin was faced to make a decision on playing a character that was bisexual, there were a few things he needed to consider. People's opinions and how they would think of him was at the top of the list. However, there was one factor that debunked all the rest of his doubts, and that was working with the great Lena Waithe, who is a proud member of the LGBTQ community.
"I've been a fan of her work for the longest and she always has something to say and there is not just a gratuitous sexual thing where this is all it's about. There are so many sides of the character, and the character has so much meat and so much depth to him and so many people who see themselves in this role. I knew that I would be saying something dynamic and doing something to uplift the culture by playing this role," said Martin.
Lack of Bisexual Characters on Television
At the moment there aren't many bisexual characters on television, especially people of color. Martin expressed how there weren't any bisexual characters like his own on television right now. The actor feels that sometimes the black community can be hyper masculine leading homosexuality to be something people tend to shied away from.
"Parents are teaching their kids what to be and what not to be as opposed to being open to their children's sexualities. That hyper masculine agenda is kind of being pushed through the black community I feel like in certain ways."
The actor is confident that his character is opening doors for people to truly embrace bisexual individuals and see how beautiful and unapologetic they are. "I feel like this particular character is making the culture better and doing something dynamic in this day and age."
Why People Should Watch Boomerang
It's entertaining. At the end of the day, through all the shows different topics on particularly heavy subjects, Martin wants viewers to know the show is first and foremost very entertaining. He wants the audiences forget about all their troubles when they watch Boomerang. "On Tuesday nights I want to be your release from the world, your escape from your everyday life. I want you to watch Boomerang and just forget about your problems of the day," he said.
The Penny Lane Foundation
Aside from acting, Martin also does work with The Penny Lane Foundation, which allows him to work with troubled youth who are in the system. Their goal is to expose kids to opportunities that they don't usually have.
"We have kids that are behind on their high school credits and help them to graduate or maybe get into vocational school where they can maybe learn a trade and take that with them for the rest of their life and they'll be able to learn and provide for themselves," he said.
The Penny Lane Foundation also helps pay for community college, transitional living, and possibly reuniting kids with their families. Martin has worked with the foundation for the last 4 years.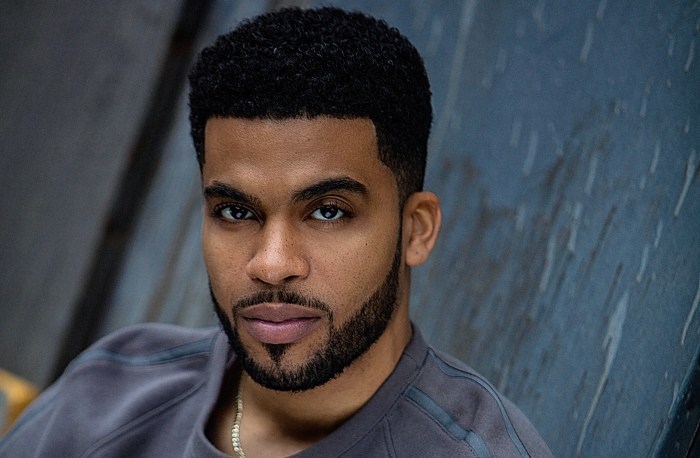 "Not all the kids that came through our doors were successful, but we had quite a number of kids who actually turn their life around because of that and I'm very very proud."
Catch Boomerang on Tuesdays at 10/9c on BET.
Follow MEFeater on Twitter, Instagram, Facebook and Pinterest for more updates.