"For The People", Shonda Rhimes' new and awaited drama series premiered this March 13th on ABC. It previewed a surprising synopsis and a tremendous cast. One of the leads of the show is none other than Jasmin Savoy Brown.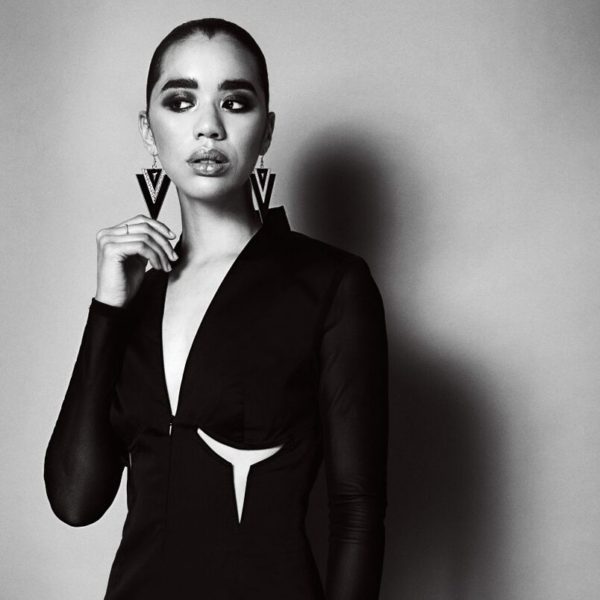 Every so often you will get to interact with someone on their journey to stardom. Jasmin is one of those undeniable talents, sure to leave their marks, that is yet so easy-going. The young actress has an energy that is contagious. The beauty of Jasmin is beyond her looks, it's about her personality, her determination and her love for art and others. As you tune in every Tuesday at 10 pm to watch the show, get to know the actress you should be rooting for.
What drove you to "For The People"? Was your interest sparked by your previous role in 'Grey's Anatomy?
Grey's introduced me to the Shondaland family and it's an incredible honor to be a part of it. It was a great experience and it made me want to work with Shonda even more. But I really fell in love with the script in itself. The friendship between Allison and Sandra mainly, it's just genuine. Each character has a story within the story and it feels real. As soon as I read it, I knew that I wanted to be a part of it.
Who is Allison Adams, the character you play?
Allison works at the Federal Public Defender's Office. She is a lawyer and great at it. She is very driven and we get to see how her job plays into her relationships with her roommate Sandra, and her boyfriend (or on-and-off ex Seth). She comes from a wealthy family, so she is the girl that likes to sit down and drink expensive wine, but also works her way to the top. We get to see a little bit of her persona towards the end of the pilot, but there will be a lot more to unravel as the show goes on.
There must have been a lot of preparation into the portrayal of a Federal Public Defender. How did you get into character?
It was honestly a lot of research and teamwork. I was actually the last to join the cast and I would ask questions when needed, and just get some insight from the other actors. They welcomed me and guided me in the process. But then again, it was a lot of research. I actually read Gideon's Trumpet by Anthony Lewis to help get into character. It is a role that requires a lot of factual knowledge, but I love a challenge.
You are most known for playing 'Evie Murphy' in HBO's 'The Leftovers'. But some viewers may have recognized you from Freeform's 'Stitchers', FOX's 'Brooklyn Nine-Nine' or NBC's 'Grimm'. How did you master the art of the chameleon? Is it always the same process for every role given how diverse your credits are?
For me, there is no secret formula. I don't really have a step-by-step preparation. Allison, for example, is very different from Evie. It's always a balance between research and emotion. As an actress, I just go about it the best way I can to do justice to the character. The process adapts to each role.
Speaking of character, what is the role throughout your career that you relate the most to?
Definitely Evie. Besides being my first breakthrough role, I think I am attached to her because we have a lot in common. She has issues of her own, but she is very conscious. She is funny and easy-going. I can see myself in her.
You also appeared on TNT's 'The Will' as Emilia Bassano. You are a musician as well. How often does your passion for music translate into acting?
I think most people know me as an actress. Music is such a big part of my life and playing Emilia allowed me to reconcile the two. For the past five years, it was mostly about acting. It's like seasons, it's a time for everything. Lately, it's been an acting season, but I will always be passionate about music and eventually dedicate more time to it.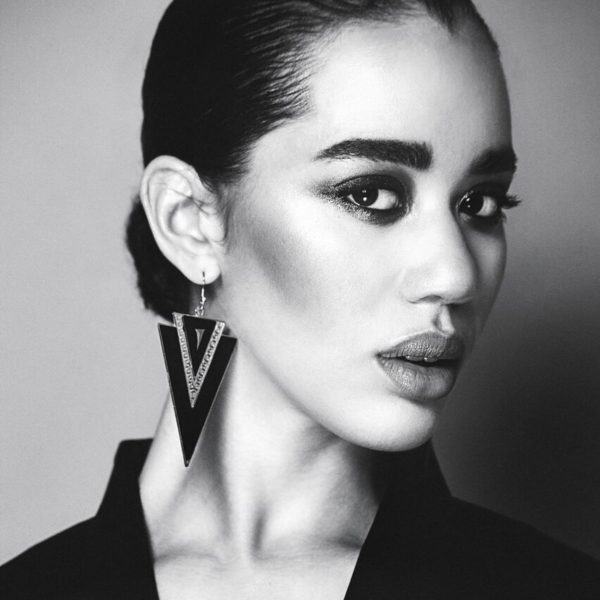 The one similarity between all of your roles is that you always play strong female characters. How important is that representation to you? What are some causes you are passionate about and hope to push through your platform?
There is so much discrimination against minorities, immigrants, women, LGBTQ community, just everybody. With the state of gun violence and everything that's happening, sometimes it feels hard to even be heard. Representation is everything, mostly in the awkward political climate we are in. Like for most of my roles, I wear my natural hair. It's something small but growing up, I didn't necessarily see people who looked like me on big platforms like ABC. Straight, curly, natural, or not, it's not much so about the hair. It's about showing the diversity and the beauty in all of us. Its little things but it matter. It matters to an audience like Shondaland.
Acting does give you an incredible audience. It must be quite an experience for your family and friends to turn on the television and see you in character. How is the Jasmin they know similar to the one they see on the screen? How do your upbringing and your journey translate into your acting?
I guess there is a little bit of me in every character? It would be hard to tell. I guess they would know the answer to that better than I do. One thing I do know is that my upbringing has a lot to do with my career. I grew up in Springfield, Oregon! The trees, the lakes, the life was just different from LA. I always used to be outside as a kid, it really played on my creativity I guess? I loved to explore and just learn. That's what acting is about, exploring the characters and just learning. Plus, my mom was always so supportive of my choice. She raised me to pursue my dreams and just go for it. My family is really my biggest support.
What are some the funniest reactions you got from your family since you have chosen the acting route?
Actually not so long ago! My family always watches the show together. My aunt and my cousins have the funniest reactions whenever there is an intimate scene where I am involved. They hide and scream " No we don't need to see that" and it's hilarious to me. I mean I guess it's awkward but hey- that's part of the job.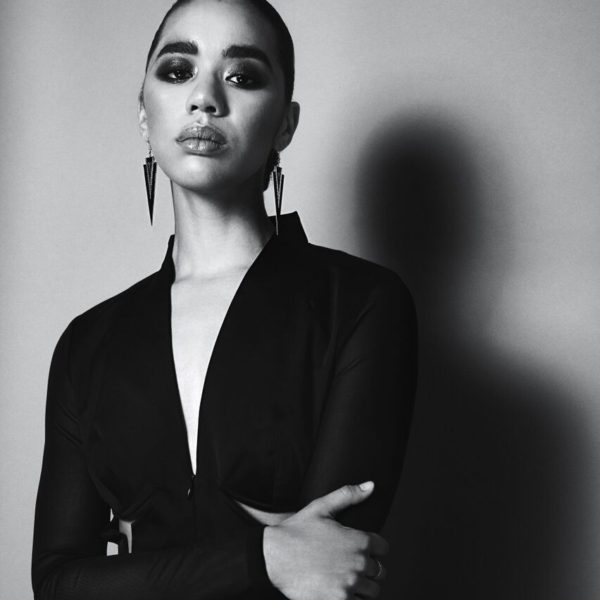 What is the next step for you?
It's hard to say what's next in this industry, everything moves so fast. But I want to enjoy every moment of it and learn as I go. I want to act more. I want to play roles that are diverse and just explore more. I also want to direct. I have been writing and I would love to get to direct a production. Just show people how much I can do and surprise them – in a good way.
Shondaland is sure a good start for such ambitions.
Yes! It is actually the perfect place. With Scandal, almost all the actors had an opportunity to direct an episode at some point in time. I hope that once "For The People" gets to more seasons, that opportunity will be offered to our cast as well. It would be amazing.
Directing a Shonda Rhimes' show you play in sounds like a full-circle. What is the usual process? Is it true that you don't get to see the script until the last minute?
That is true. Actually, we do during table-read, which can be as close as a day or two before filming. You are reading the script and next thing you know your character may die. You never know and that's the thrill of it. It forces you to enjoy every moment and just act. It's actually pretty awesome – unless you get killed (laughs) – but it's definitely exciting.
Acting is exciting! Who is one actress you are excited to work with or worked with already?
I worked with Regina King on "The Leftovers". She always looked out and had kind words. It was great to learn from her and she is so caring and nice. That was an exciting moment for me.
As for who I would love to work with, I would say Viola Davis.  She is huge. She is an amazing actress and a big inspiration of mine. Just acting with her would be amazing. I would love to get to work with her.
One thing that I think would be exciting is the constant change, even in the details as simple as the wardrobe. Do you have creative input on that?
There is no need to with the wonderful team we have. Our costume designer, who also works on Scandal and How To Get Away With Murder, Lyn Paolo always comes up with the smartest and most amazing wardrobe. I doubt I once disagreed with her choices, even if the team always talks with us and is open to our suggestions. We are lucky to have her. Mostly when my friend jokes that my style is 90s grunge. I still take that one as a compliment.
90s grunge? Is there anything else your viewers wouldn't know about you?
Well, the funny one is that Savoy is also a name for toilets' style. How random? But, the serious one is that I really want to make a difference. I am so passionate about LGBTQ rights and women rights and just promoting equality, and for me, representation is also a way to use my platform in a way that matters.
And as her platform grows, we are confident that Jasmin will be a wonderful advocate. You are sure to see and hear a lot more from her.