That magical time of the year is upon us! But this time outside is determined to be open, everywhere. As June is nearing, the rainbow merch is already making appearances everywhere. After an incredibly trying year, there is so much to celebrate, regardless of how you plan to do it. We've put together the essential do's and don'ts to have the best time celebrating love this season!
Do Get Familiar with LGBTQIA+ History
Queerness, (an umbrella term to refer to LGBTQIA+ communities), has existed long before any bigoted laws or societal discrimination was ever formed. Queerness is as natural and prevalent in human beings as love itself. Remember that just as there were once laws in place to block the marriage of people of the same gender, there were also laws in place to block the marriage of people based on their skin tones. Both reflect a horrid history of bigotry in our country. Also, recognize that the issue of marriage was simply one of many systemic oppressions queer people faced and continue to face. The victory of legalizing gay marriage did not solve every issue for LGBTQIA+ communities in this country. The fight is still far from over. Most importantly, Pride is not just a celebration of sexuality or romantic love, it also uplifts trans communities everywhere. Gender is a spectrum honey, get into it!
Don't Tokenize Your One Friend or Family Member
Whether it's your one gay cousin, your one trans friend, or your one Black queer friend challenge yourself to show love without tokenizing anyone. Tokenization is not love, fetishization is not love. Folks can tell when you pretend to be down just for their coin, their access, for clout, etc. Authenticity makes the difference. If you find yourself inserting yourself in conversations where you aren't connected to the community being discussed, show respect, mind your lane, and be appreciative of free education when you come across it.
Allies, Do Use Your Privilege to Show Homophobia The Door!
We have no time, room, or energy for hate. It's quiet for homophobia, transphobia, biphobia.
If you call yourself an ally, there are so many ways to do your part. Get creative and give your LGBTQIA homies/siblings a much-needed break. Take the initiative to stand in the courage of celebrating love, which sometimes means defending it.
Don't contribute to perpetuating racism in Queer communities!
Black and Indigenous Queer communities are amongst the most vulnerable. Misogynoir is killing femmes at horrifying rates, still. This has been the reality of pride from the beginning, ever since the Stonewall Riots that we celebrate every year. Protect Black trans women. Protect Black trans kids. Get involved, get educated with organizations like the Marsha P. Johnson Institute, the Trans Ally Collective, or the Transgender Law Center to support the fight for protecting Black and POC trans communities. Donate to Black trans funds and futures.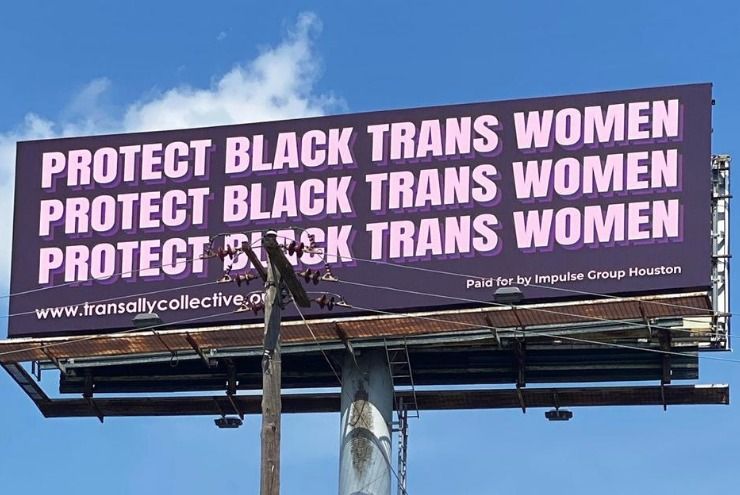 Do Celebrate Safely With Your Beloveds
Whether you're keeping your celebration small amongst your crew, taking a trip with friends, or heading to a parade, remember to practice safety. It is important not only for your sake but for everyone around you. Vaccinated or not, we can all do our best to keep each other safe. Small efforts go a long way!
Spread love and have fun, but do your part where you can. Happy Pride! ❤️?????
Fore more, follow us on Instagram, Facebook, Twitter & Pinterest!