Zach Dishinger may be young but he's really a big deal! Born with a strong passion for makeup artistry, Zach knew becoming an entrepreneur in the beauty industry was his destiny. I had the pleasure of speaking with Zach to discuss his latest collection Formula Z Cosmetics, upcoming projects, and what it's like being a boy boss at only 16. Check out the interview below.
When did you realize your strong passion for makeup artistry?
Since I can remember, I've been immersed in all things creative. I started to get involved with makeup through my love of theatre and art. As I evolved, I realized what I loved most about acting was the art of transformation. My passion grew from acting to makeup. Every weekend was another chance to glam someone up for a production, prom, wedding or special event. By age 11, I was attempting to make cosmetics in my kitchen, mixing bronzers with lipsticks to create the perfect shades and textures. Three years later, Formula Z Cosmetics, and our first collection – Forever Lips – was born!
Forever Lips offers striking, richly-pigmented, opaque color that stays on for hours. Each shade lavishly coats lips in a creamy suede finish infused with moisturizing Vitamin E. And, of course, Forever Lips are 100% Cruelty-Free, Vegan, Paraben-Free, and Gluten-Free.

What is it like being a 'Boy Boss' at only 16 years old?
It's been very gratifying! I've learned so much, and I continue to learn every day. The best part is meeting people who love Formula Z – nothing makes me happier than when I'm with our customers.
What's the most challenging part of being a CEO of your own company?
Time management is a challenge for a perfectionist and creative like me but I am learning to delegate and take each day one at a time!
 Are there any cosmetic brands that inspire you?
I love Kat Von D's product and what she stands for and I'm so excited for Lady Gaga's line! Gaga is one of my idols- her creativity and message of equality and acceptance have inspired me in so many ways!
What's your favorite product from Formula Z Cosmetics and why?
Mission Z! I'm very proud of our partnership with The Trevor Project, the leading national organization providing crisis intervention and suicide prevention to LGBTQ youth. For every Mission Z lip color sold, 50% of net proceeds are donated to Trevor's life-saving work. This is the first time that Trevor has partnered with a brand led by an LGBTQ teen, someone who, in some ways, is not unlike the people they support.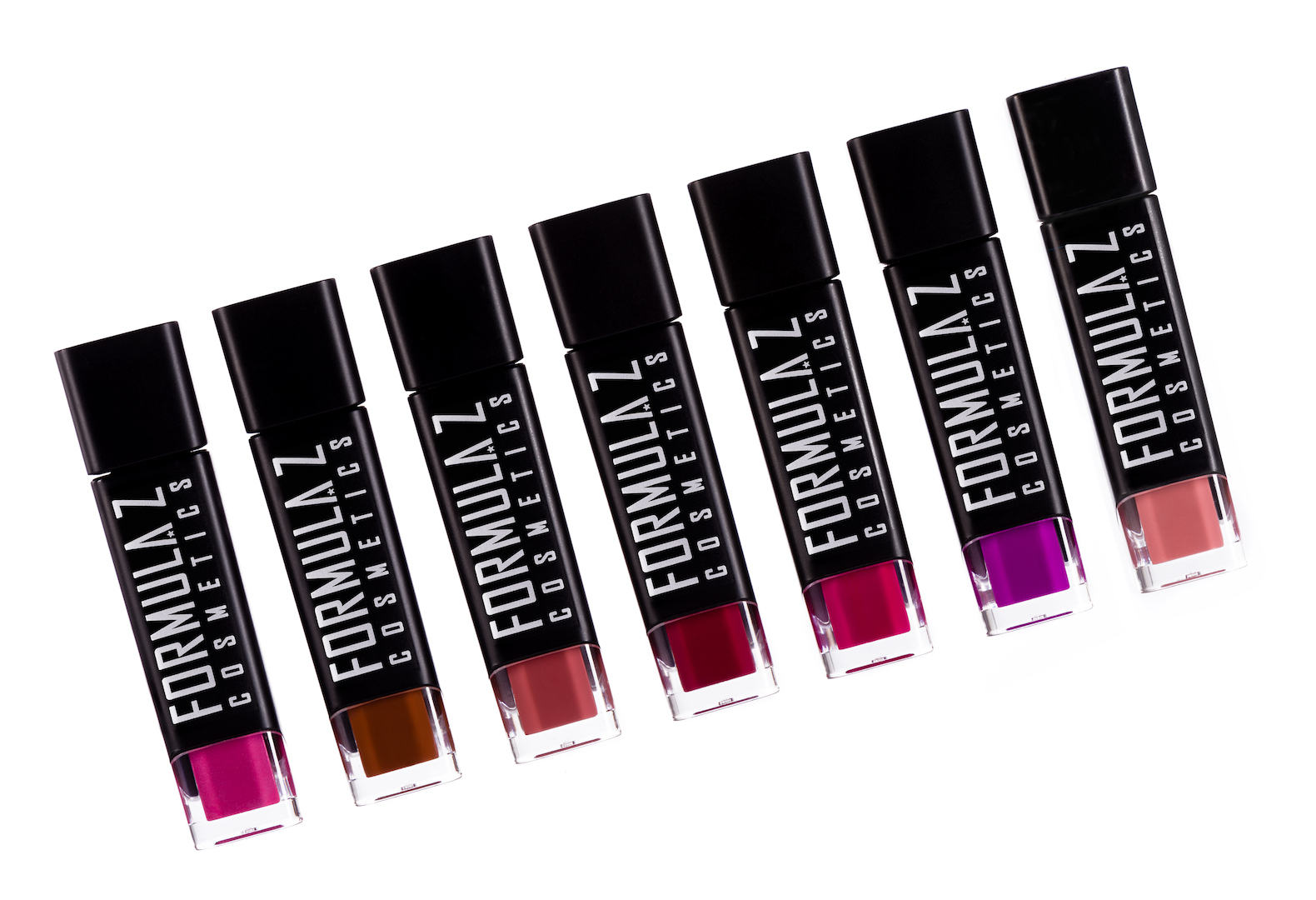 What makes Formula Z Cosmetics stand out from other beauty industry brands?
I believe in giving back and creating a brand with a purpose. With my brand, it's not just a lipstick — we're here to help people. I'm using my voice and brand to inspire others to stay true to who they are, step out of their comfort zone, and to be unconditionally accepting.
What is next in line for Formula Z Cosmetics?
You just wait – our next launch is going to be a game changer!
In addition to Formula Z Cosmetics, are there any other projects you are currently working on?
School! I'm a junior in high school and am very focused on education; I plan on going to college and majoring in business and minor in cinematography or broadcast journalism. And I have SATs this year! My makeup artistry is also a huge focus and passion!
Where do you see Formula Z Cosmetics in the beauty industry within 5 years?
Formula Z Cosmetics is for everyone no matter race, age, sexual orientation, or gender. I plan on expanding my line, as well as launching more amazing products!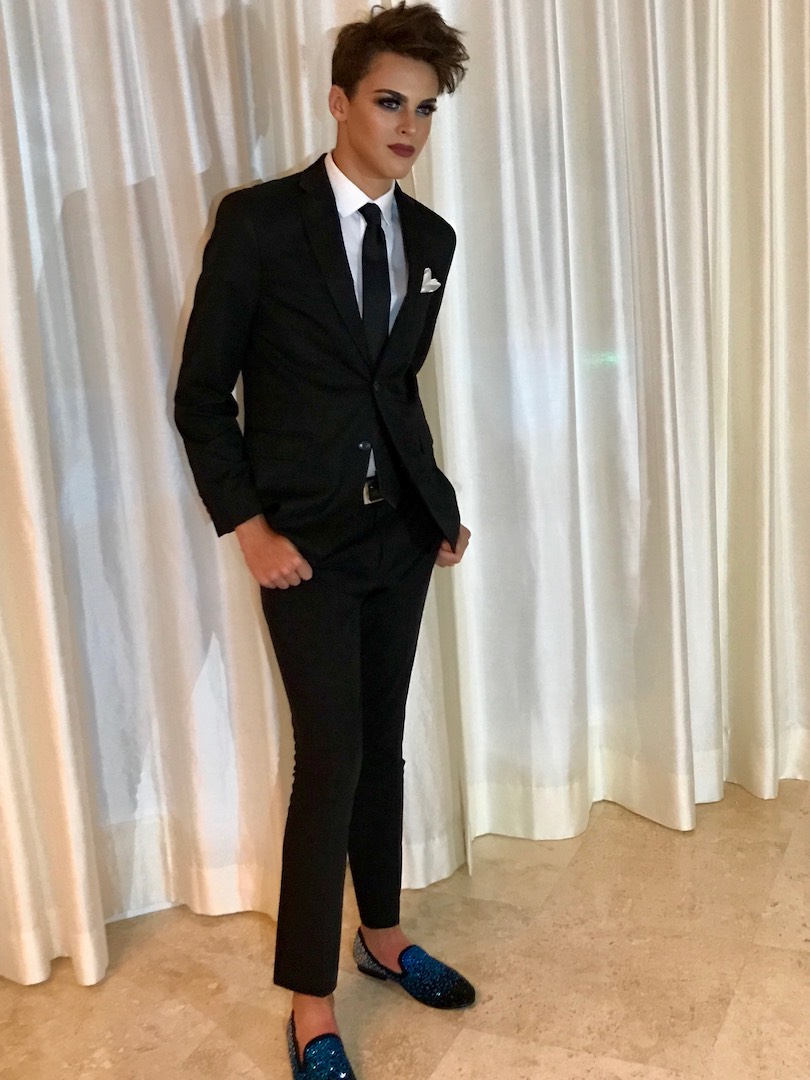 What Advice would you give young entrepreneurs who are looking to build their own business?
Surround yourself with good people and be yourself! When you are comfortable being yourself, everything in life just comes easier. You'll always run into critics and naysayers…ignore them, they're just noise.
Interviewer: Daneisha Williams
 If you would like to shop the latest collection of Formula Z Cosmetics be sure to visit formulazcosmetics.com. Not full yet? Follow us on
Instagram

,

Twitter

,

Pinterest,

&

Facebook

@MEFeater

for another plate of Music, Entertainment & Fashion.