Sacramento native, Allyn fell in love with music at the young age of three. She started her career as a classical musician in the orchestra. Later, she found her love for R&B after relocating to Los Angeles. ?
"Growing up around my family, R&B was a common thing in our household. To keep out of trouble, my parents put me in the orchestra. When you go to college, it is kind of a transitional point in your life where you figure what you want to do. I didn't want to play Beethoven for the rest of my life. So, I started interning at studios in LA during my freshman year of college. That is when I saw that I could see myself in the music industry."
She has written music for hit tv shows like "Empire" and Tyler Perry's "Sistas". Also, she has collaborated with multiple artists such as Dom Kennedy, Mozzy, Dreamville's Cozz & TDE's Reason. Allyn has proved her skills within the industry by working with influential artists at such a young age.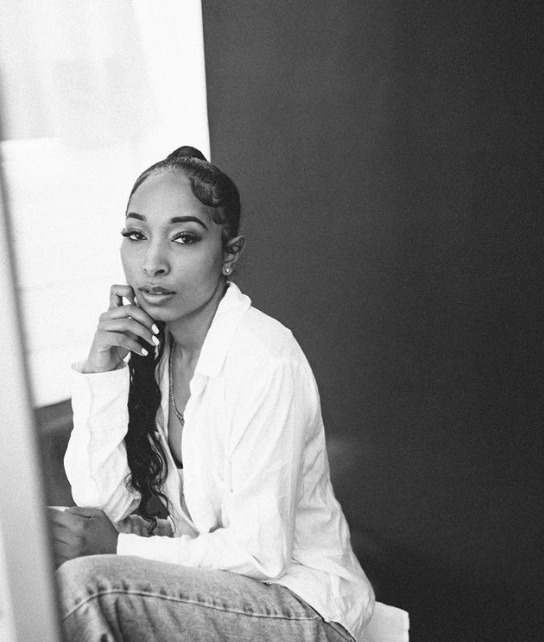 In 2018, Allyn released her debut EP 'All You Need' featuring Cassie Veggies, Dcmbr. The EP included songs such as 'Felt This Way', 'No Choice' and 'On &On'. The EP was a great introduction to Allyn as an artist. She effortlessly showed her artistry through her vocals and songwriting skills.
As Allyn is preparing for the release of her forthcoming EP, she releases the lead track 'Overthinking' produced by ISM (Chris Brown, DaniLeigh, RMR). The song is filled with vulnerable lyrics and sultry vocals that allow room for emotion.
"This song sonically and visually represents how I feel. I could be in a room full of people and still feel alone. Especially when I drink or smoke, I get to overthinking everything even more. The inspiration behind the song came from a time where I didn't know what was going on. When I heard the beat it just came out."
Allyn shares her enjoyment of writing for other artists and shows. She expresses her love for the hit show Empire and how it was a great opportunity. For Allyn, writing for tv shows was no different than writing for herself. She got comfortable and created her own space.
"Empire is one of my favorite shows. To be a part of the show was such a crazy experience. It wasn't from writing for myself. You have to take yourself out of the equation. When you are writing for a show, you are writing about what the character is going through and what they are experiencing. Instead of writing about how I might feel about something, I have to think about the character. It's the art of storytelling. Even in my own music, I don't have to tell my story. I can tell a story I saw my homegirl going through."
As a songwriter, Allyn shares that it can be hard to relinquish her work to other artists. But, nonetheless, she pursued due to her selfless spirit. She places the importance of letting things be free so they can be used for their purpose.
"In situations like that, writing a song for me is like an attachment. Sometimes in life, we have attachments to people or things and you have to let it go and set it free so it can do what it needs to do. It's okay. I will just challenge myself to do something better."
Allyn takes an intricate approach to her artistry. Every song is created with care and intention blended with the effortless use of vulnerability. That is true R&B. We are excited to witness her talents in the near future!
You can now pre-save her upcoming EP 'Overthinking' on Spotify & Apple Music.
If you want to read more, follow us on Instagram, Facebook, Twitter & Pinterest!