Ebony Obsidian is well on her way to becoming one of TV's favorite leading ladies. Following her role on the popular web series 'Tough Love,' the actress has starred in Hulu's 'Wu-Tang: An American Saga,' and currently plays Karen Mott on Tyler Perry's 'Sistas.' Obsidian has always been a person who loves to entertain. It wasn't until 7 years ago that she decided to take a risk and seriously pursue acting. After studying at the William Esper Studio in New York City, Obsidian has given her all to her craft and has gone on to work with actors such as Regina King and Angela Bassett. The rising actress talks with Mef about her character on 'Sistas,' how she decides on a role, and who she is as a person.
Sistas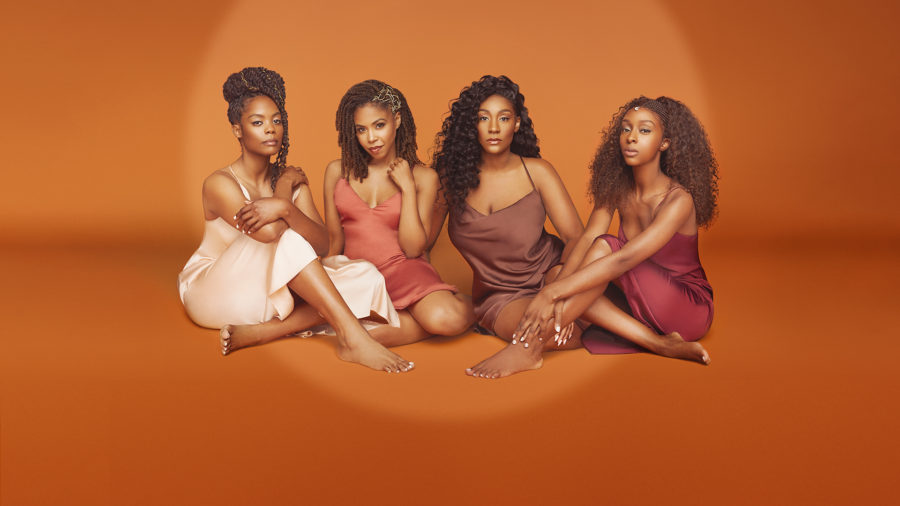 'Sistas' follows a group of single Black females as they try to navigate love, friendship, and careers while living in Atlanta, Georgia. The series, which can be called a modern-day 'Girlfriends,' explores the ups and downs of dating in the age of social media. Obsidian plays the goal-oriented and very blunt Karen Mott who she can relate to in more ways than one.
"She's a business owner, she owns her own salon, has her own home, has her own car, she's very ambitious, and she's very straightforward. I relate to her in a lot of ways because I feel she is a woman on a mission. She has things that she wants in life and she goes after them. Sometimes she gets them and sometimes she doesn't," said Obsidian.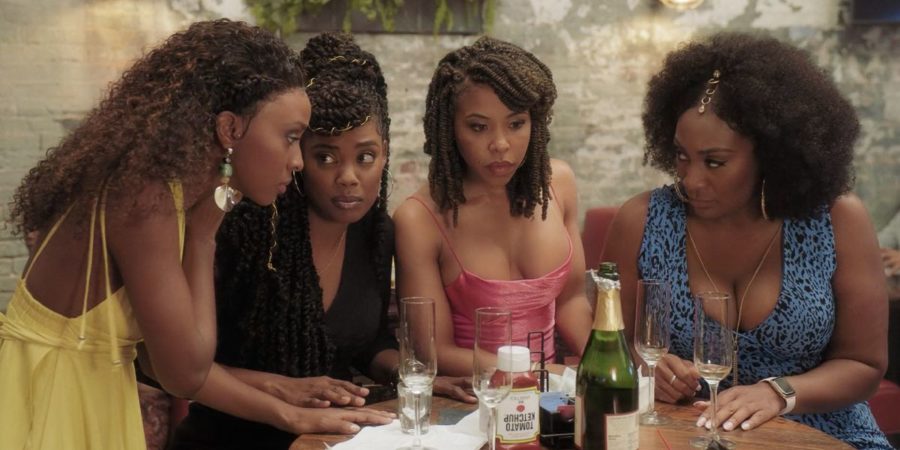 The actress describes 'Sistas' as the only show of its kind currently on TV. "It's social media, it's different women, different careers and just different purposes."
How She Decides on a Role
For the 'Sistas' actress to consider taking on a new role, it has to be something completely different and exciting. It also depends on how the characters move the story forward.
"It needs to be challenging. If it's difficult and it's interesting I'll probably say yes. I think strong women are definitely women I gravitate towards, but I'm also interested in women who are coming into themselves."
What Helps Her Get Into Character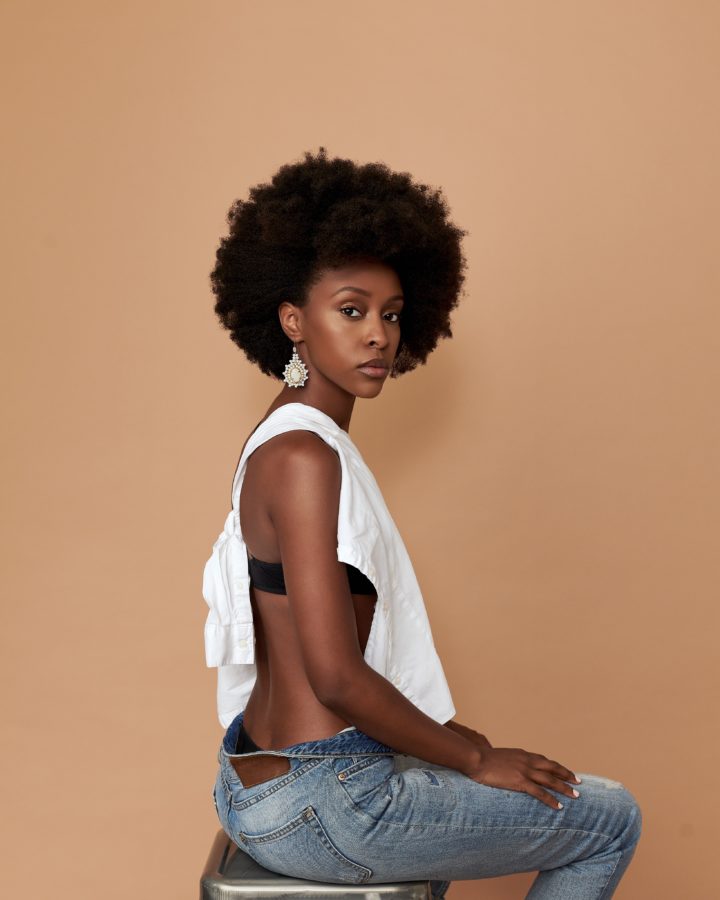 Whenever Obsidian prepares for a role she finds it easier for her to just step away from own life for some time. Shooting in a new location allowed her to slip away from her own reality and into somebody else's. Her process simply involves starting before she shoots.
"The process begins with starting before I shoot. Identifying the mannerisms, what the voices will be. The voice is definitely a huge part of it for me because once that's down, the mannerisms and actions support themselves. I think I might've prepped a month before 'Sistas.' It was kind of forgetting wherever you were for a minute and going somewhere else."
Her Most Memorable Acting Role
Most actors have a memorable role in their careers. A role that they felt was their defining moment. To Obsidian, they all have been memorable. If she had to pick she would say Karen is the most "extensive" character she's played so far. No role is above the others for her.
"I'd say Karen is the most extensive character I've played yet. We did 25 hour-long episodes. That's a long time to be sitting as one person. That's my most extensive so in a lot of ways that's my most memorable role."
What Actor's She Wants to Work With
That's simple. "All of them."
Upcoming Projects
Right now Obsidian is taking a little bit of a break, but her latest project 'Hunters' is set to come out next year on Amazon video. The show is about Nazi hunters in Brooklyn in the 1970s. Obsidian plays Carol Hawthrone, the neighbor of a young man who is in the midst of the chaos. The show's creator is David Weil.
What Should the World Know About Ebony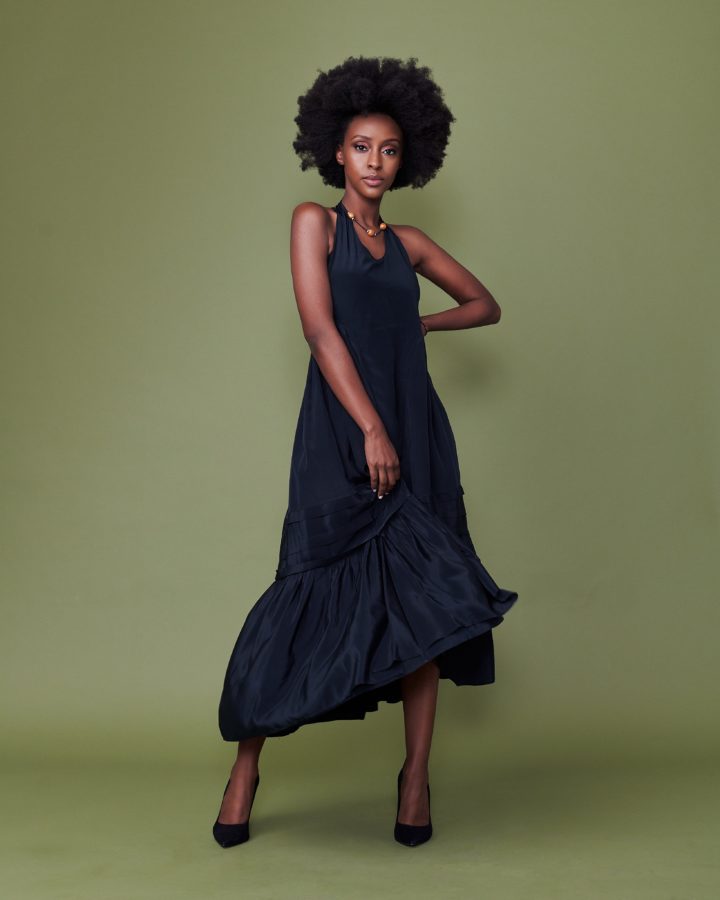 The actress wants people to know that she is just simply invested in people. She's learning to be more confident and less hard on herself.
"Honestly, that I'm just very invested in people, in human beings, and life experiences. I'm learning to be less hard on myself. I'm learning to do and critique myself later. We as human beings get caught up in regretting things like that. I'm learning to be more comfortable with myself and go forward before I take a step backwards."
She wants the people who follow her to know that it's okay to make mistakes.
"You got to learn who you are. I like people to be happy. Find that happiness because I'm finding mine, that's for sure."
'Sistas' airs on BET on Wednesday's at 10/9 central. ⭐
Follow MEFeater on Twitter, Instagram, Facebook, and Pinterest for more updates.