Each week we compose a list of newly released songs that we think you should hear. Here are some of the best releases you may have missed this week! Don't forget who put you on!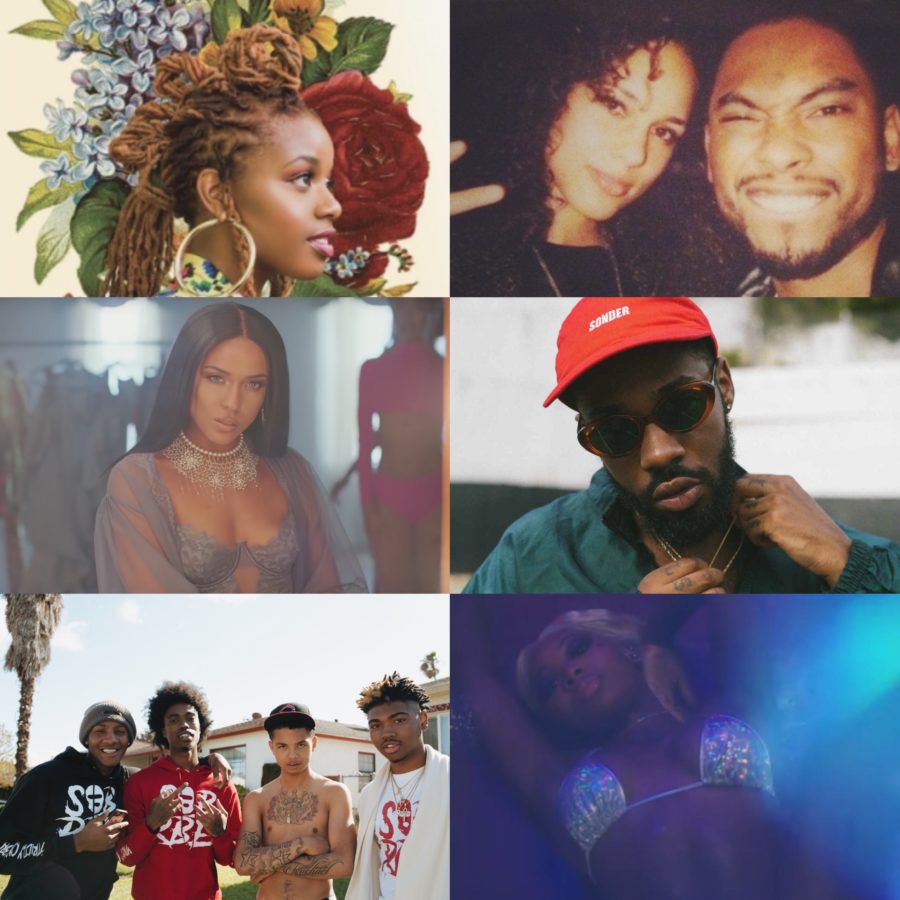 Rehab (Winter In Paris) // Brent Faiyaz
Brent is nothing short of a poet. His songs are often sparse stanza's that haunt the mind with only the first listen. Rehab (Winter in Paris) is the new prime example for his poetry skills. This song provokes the emotion of vulnerability and invokes a sort of responsibility to question Brent's writing. Faiyaz always delivers songs filled with passion, yet just the opening line of this song can easily take someone aback. With two singles this year, Brent leaves us wondering if he will be releasing a project soon. It's not something you want to miss out on.
Sugar Honey Iced Tea (S.H.I.T.) // Princess Nokia
Princess Nokia makes it easier every day, to keep an eye on her. Especially when each release of her singles, there has been an enticing visual to go along with it. Sugar Honey Iced Tea, by far being one of her most cohesive and telling. Nokia's agenda remains the same, and this is the best way to walk into what seems to be an alluring new era.
Sensei // SOB X RBE
You can always count Bay Area natives to bring a sense of electricity, no matter what music genre. Straight from Vallejo, SOB X RBE always maintains their hard-hitting lines and bars that continue in repetition for days. With Sensei, the group represents themselves in a way where they stay within the guidelines of what they often deliver, while also spicing it up with new explosive production.
Stretch You Out // Summer Walker feat. A Boogie Wit Da Hoodie
With the exciting announcement that her debut album, Over It will be releasing on October 4th, Summer Walker released the second single, Stretch You Out feat. A Boogie Wit Da Hoodie. Stretch You Out is a sparse and sultry song, that embodies what it is to create "baby-making" music in the 21st century. It also embraces what it is to be sexy, and the visual is very telling of that idea, as Summer cozies up next to her new boo and renown producer, London On Da Track. Rapper, A Boogie seems to almost appear randomly, but something about his choice to sing on this track is oddly pleasing and slowly evolves to a liking. Nonetheless, this song is said to do a lot for the careers of both artists.
Show Me Love // Alicia Keys and Miguel
R&B icons Alicia Keys and Miguel team up to deliver a wonderful ballad. The lyrics and light piano are simply striking and infused with revelations of ways you can show love to your significant other. What has brought this song to become the talk of the hour is it's star-studded visual; with appearances from Michael B. Jordan, The Saldanas and of course, Alica Keys and Miguel.
My Best Life // PJ
Rising Artist, PJ has just released her latest single My Best Life. This song showcases the rawness that is to question the idea of what exactly it means to live the best life. With simple production and her magical voice layering upon the beat, she relays her message perfectly. Keep your eye on PJ, she's nothing short of a star.
Make sure you follow us to stay updated on all the hottest releases; @MEFeater Facebook, Twitter, Pinterest, and Instagram!