Miguel's career since chronology has been a strange one. He dropped his phenomenal sophomore LP, Kaleidoscope Dreams, in 2012; giving us memorable hits such as "How Many Drinks?" and "Adorn." He led a surge of alt-R&B with very few competitors. He was a star with a dazzling voice that soared over infectious grooves. It took three years to release his following effort, "Wildheart." It was a project that amazed the critics but didn't do well in the sells the department. With a lone single that charted low, casual listeners were distracted by other rising R&B acts and left Miguel by the wayside. This left fans saying he was underrated and underappreciated; constantly championing his efforts as if they were invisible to the public. For a moment it felt like Miguel star power wasn't as strong as it once was.
His new album, however, has arrived to reinstate his presence as one of the best figures of R&B. The music is mostly reminiscent. The first song to grab your attention is "Pineapple Skies." The song sounds like Marvin Gaye's "Sexual Healing" except it more upbeat and tries to envoke the imagery of a lovely day rather than a lovely night. There's plenty of vocals to be adored here, but there's a ridiculously annoying "Woo!" adlib every five seconds. Nonetheless, the song is catchy and does what is required.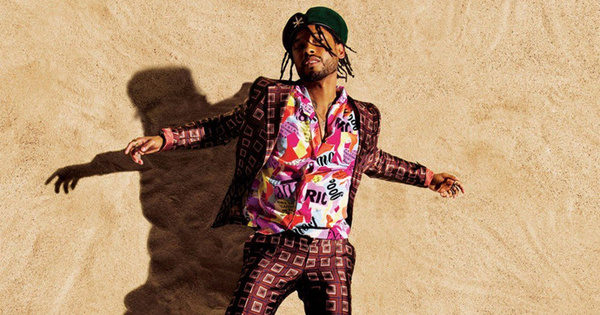 As much as everyone loved "Sky Walker" when it was first released, it is still a relatively awkward song for Miguel. We are accustomed to slowing, croony ballads as singles/ The song has more of an ambient feel. It's not too direct and it's all about having a good time. For those who are big on vibes, this outlier may be a favorite of yours.
We get back to the massive breakdowns on "Wolf." The aggressive drums combined with Miguel's space filling voice do wonders. Part of what makes him such a strong artist is his vocal tones. He can use his versatile voice to reflect his emotions. He has the innate ability situations feel from dire to heavenly. Monotonal approaches may work for other singers, but without his natural passion, Miguel's music would not be the same in any way.
The instrumental of "I Told So" is straight Prince's textbook. Miguel croons over infectious guitar riffs but the lyrics are somewhat repetitive and uninspired. He gives a central idea of what the song is about the doesn't capitalize it that much with his words. "City of Angels" is one of the best tracks, but suffers from this dilemma as well. This may very well be intentional though. There is so much beauty in the instrumentals as they are so lively. When words aren't there, the beat keeps the song alive. This is a perfect description of "Caramelo Duro," a song that contains insanely danceable grooves.
The closer of the album does not feel like a closer. There are few pieces to gather from what happened for the whole album. There were hardly any shifts. Overall War & Leisure is a solid project if you're not looking for an analytical deep dive but it isn't what Miguel needs right now.
Stream War & Leisure on Apple Music and Spotify.