This year has bought some great collaborations in music. From Jhene Aiko and Kehlani singing on 'Change Your Life' to Megan Thee Stallion and Beyoncé's infamous 'Savage' remix, we have been getting spoiled with dope team-ups. With all these collaborations, we can't help but dream up a wish list of artists who should get into the studio together to bring us some more bangers.
Missy Elliott and Megan Thee Stallion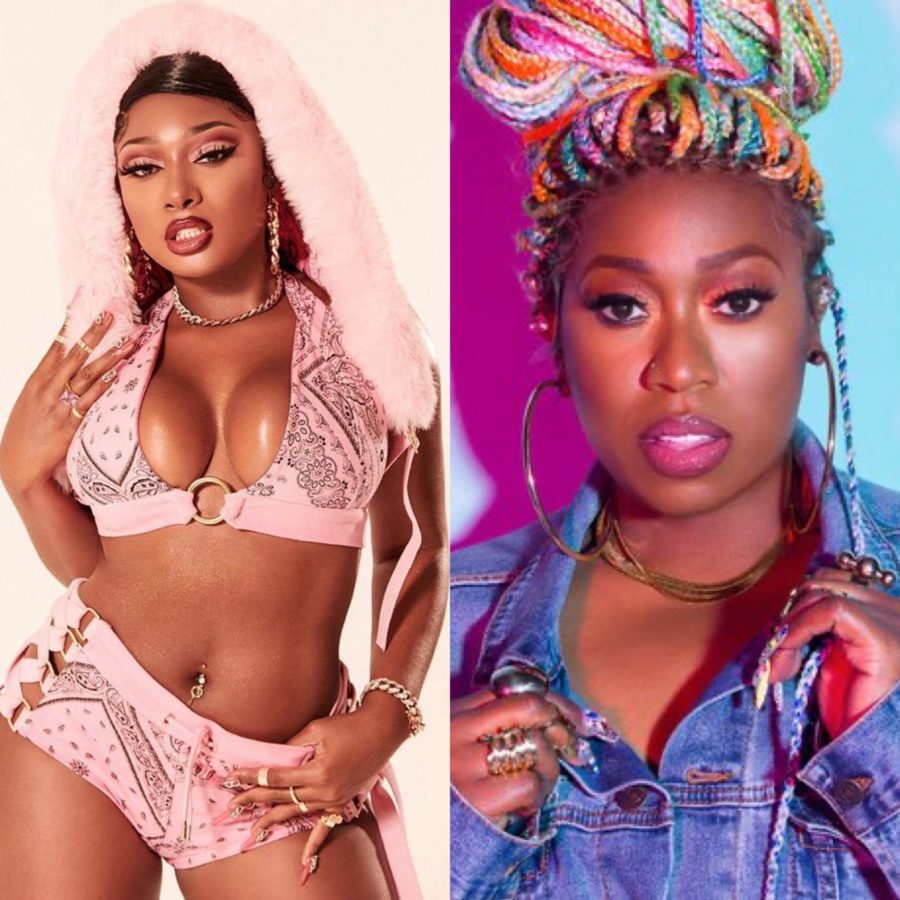 Megan Thee Stallion is one of the hottest new artists out right now, Missy Elliott is an all-around legend and creative. These two femcess together would be amazing not only sonically but visually. Megan Thee Stallion has already worked with some of the industry's heavy hitters including Beyonce and Nicki Minaj, so a collab with Missy is right up her alley.
Drake and Brent Faiyaz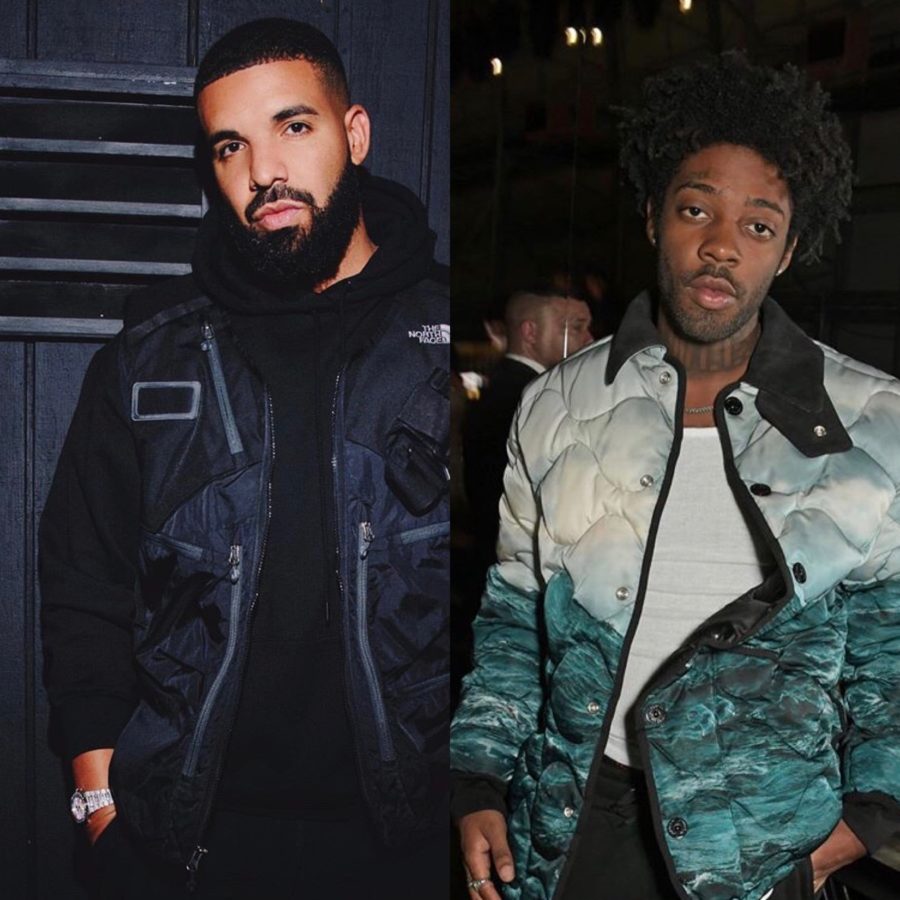 The endless vibes that this collab would bring is something that is desperately needed. Drake has been in the game for a long time now and can make any song, whether it's his own or somebody else's a hit. Brent Faiyaz's smooth vocals would match perfectly with Drake's rhymes and incite many IG captions.
Jhene Aiko and Snoh Aalegra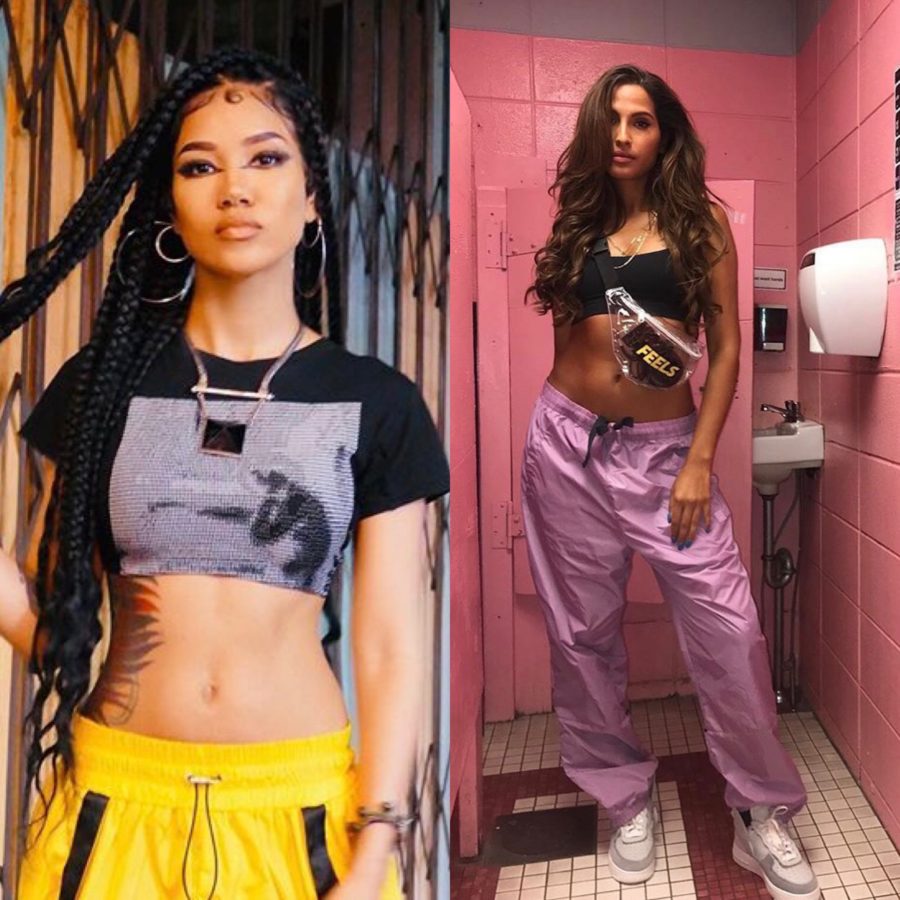 These two artists would be the perfect mix. Jhene's silky vocals matched with Snoh's soulful one would be a song that puts you in the feels and bring vibes upon vibes. A collab from them will either have us swearing off men or hitting up one of our old flings. They both have very similar vibes but different enough that they don't sound alike. It's a song we need on our playlists.
Giveon and Sampha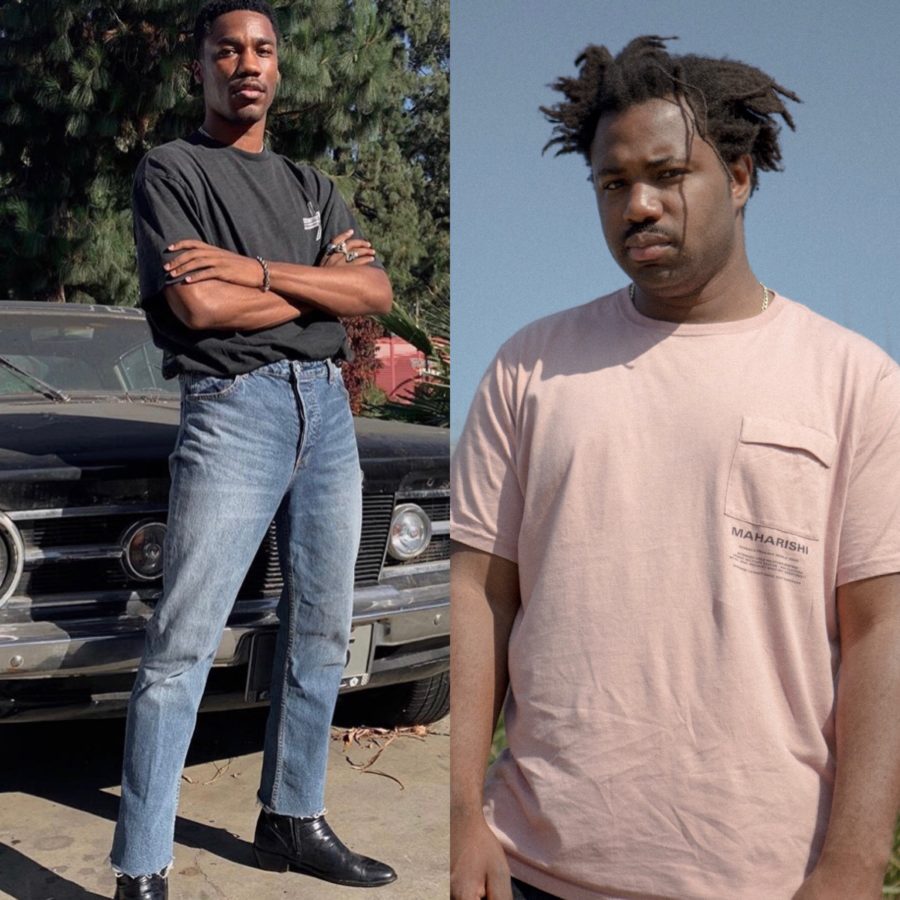 Giveon is a newcomer to the scene, but he is one to watch out for, and he could be just the artist to bring Sampha out of retirement. The two artists have already been compared in terms of their voice. We can definitely picture a song with them heartbroken yearning for a woman. Their similar styles would mesh well together on a track.
Erykah Badu and Lauryn Hill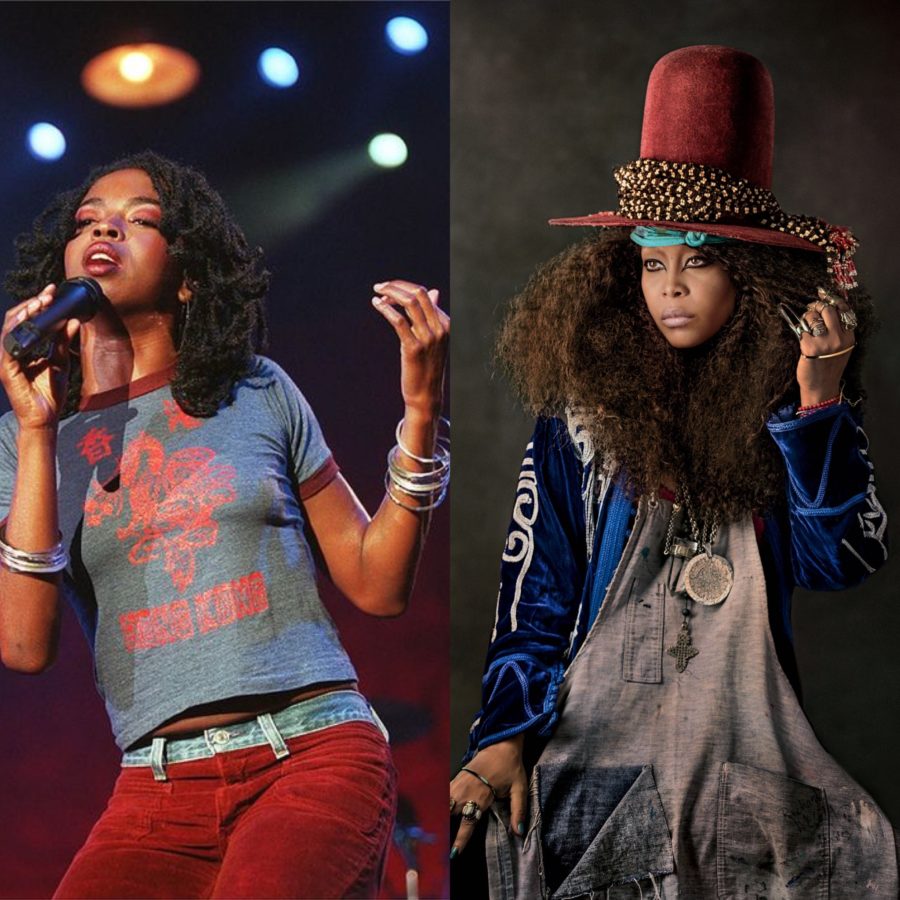 An Erykah Badu and Lauryn Hill collab should've happened a long time ago. The two soulful women have such distinctive voices; them teaming up together would produce a powerhouse track. This song already has us lighting incense and drinking wine around the house.We have faith that this will happen one day.
Beyonce and Rihanna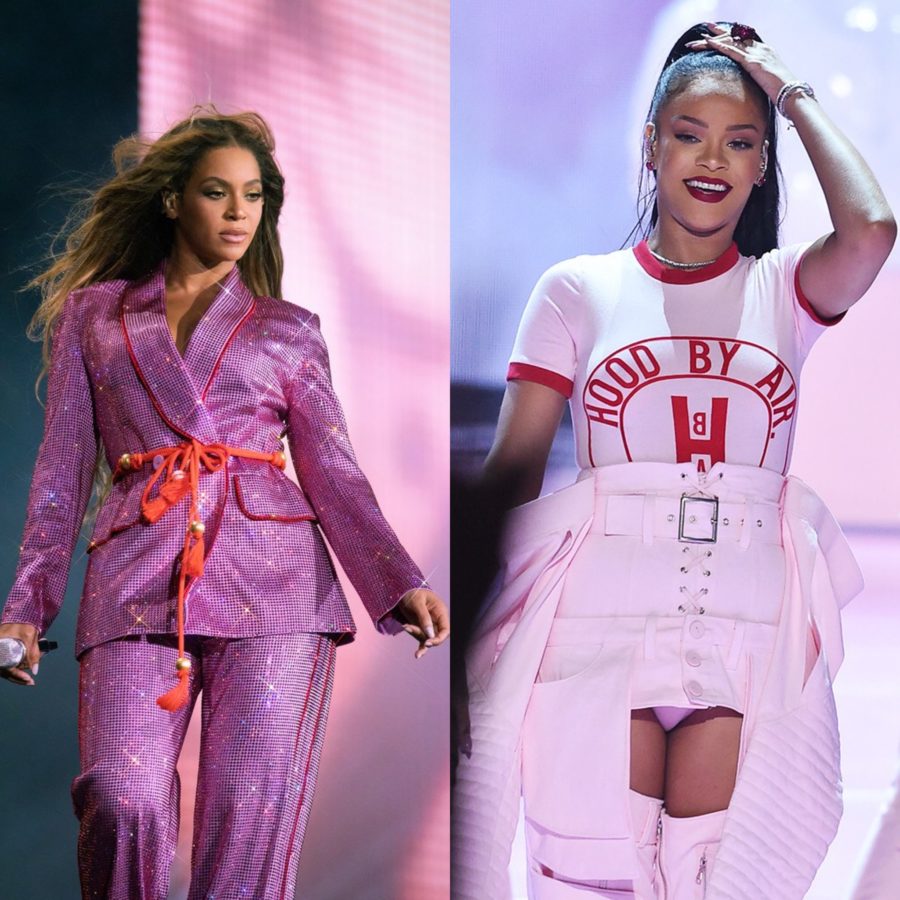 For years the world has been wanting a collaboration with Beyoncé and Rihanna. The two queens of the music industry on a track together would be one of the biggest team-ups in history. We can only imagine what sexy girl power anthem these two would come up with.
Rihanna and Smino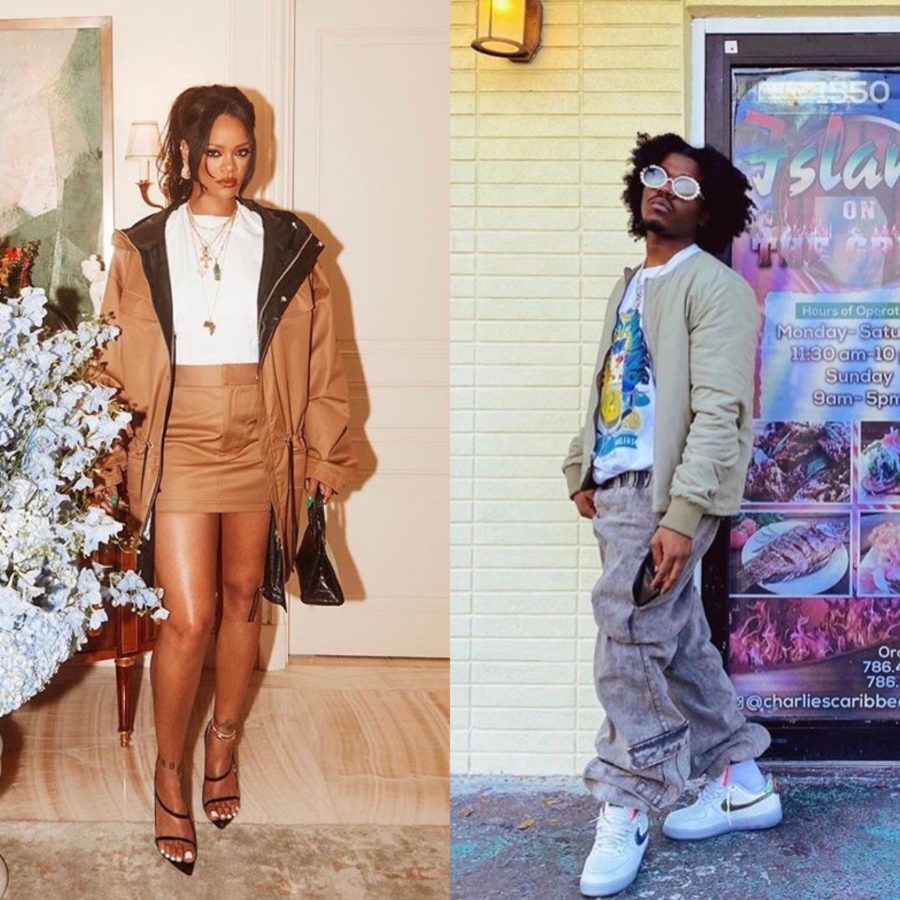 Smino has made it no secret about how much he loves and respects Rihanna and her Fenty brand. The rapper even titled one of his songs off his sophomore album "Fenty Sex" In an interview with Pitchfork in 2018, The St. Louis artist praised the singer. Smino kills every song he does, and Rihanna knows how to make any song a certified bop. We'll even take a "Fenty Sex" remix.
Rico Nasty and Flo Milli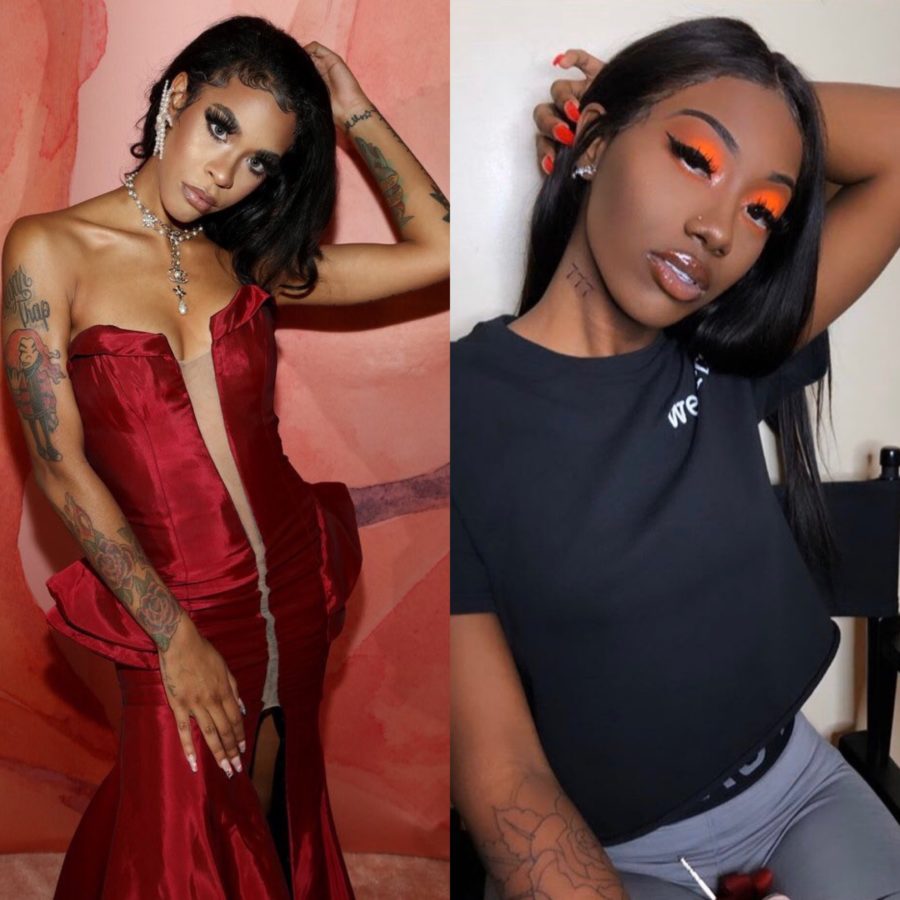 Rico Nasty's eccentric punk style would be an interesting mix with Flo Milli's sharp and fluid flow. Flo Milli and Rico Nasty playing off each other and going bar for bar as they talk their sh*t would go off. We can see these two creating a hot summer bop and a bomb visual to go along with it.
Frank Ocean and The Weeknd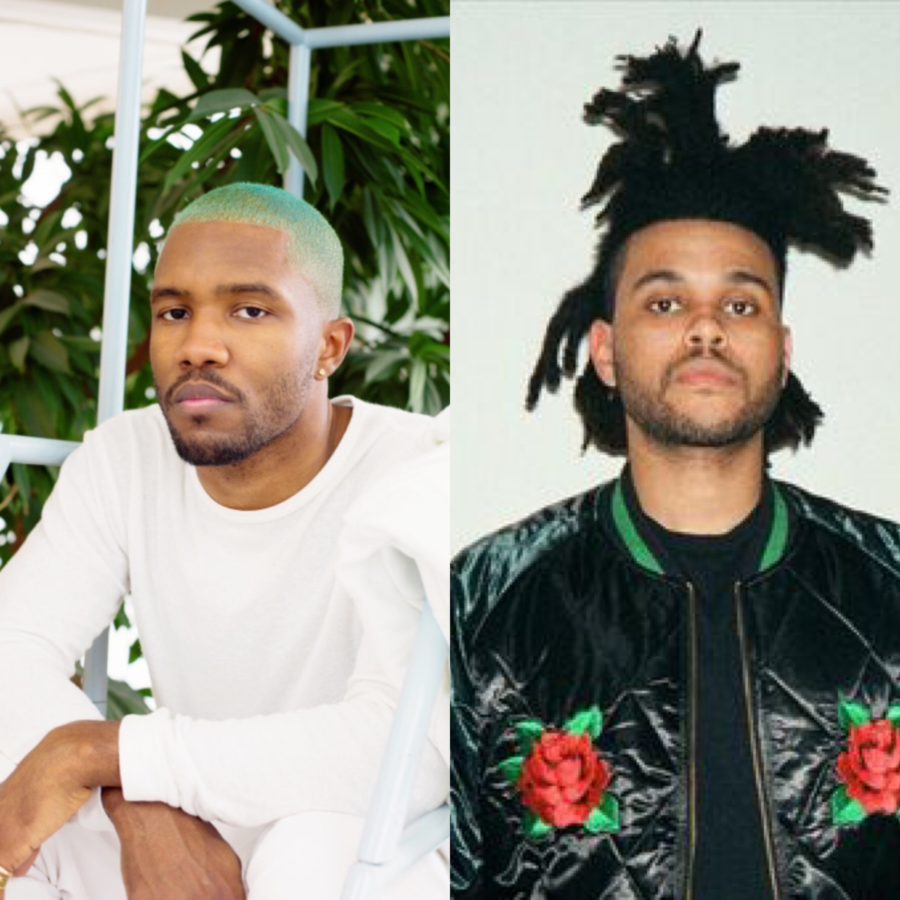 Frank Ocean and The Weeknd enough said. This collaboration should have happened years ago. Both artists have very similar vibes even though The Weeknd is more pop nowadays, but a House of Baloons/Channel orange sort of mash up could work between the pair. With their unique voices the collab would be a subtle hit.
DVSN and Alina Baraz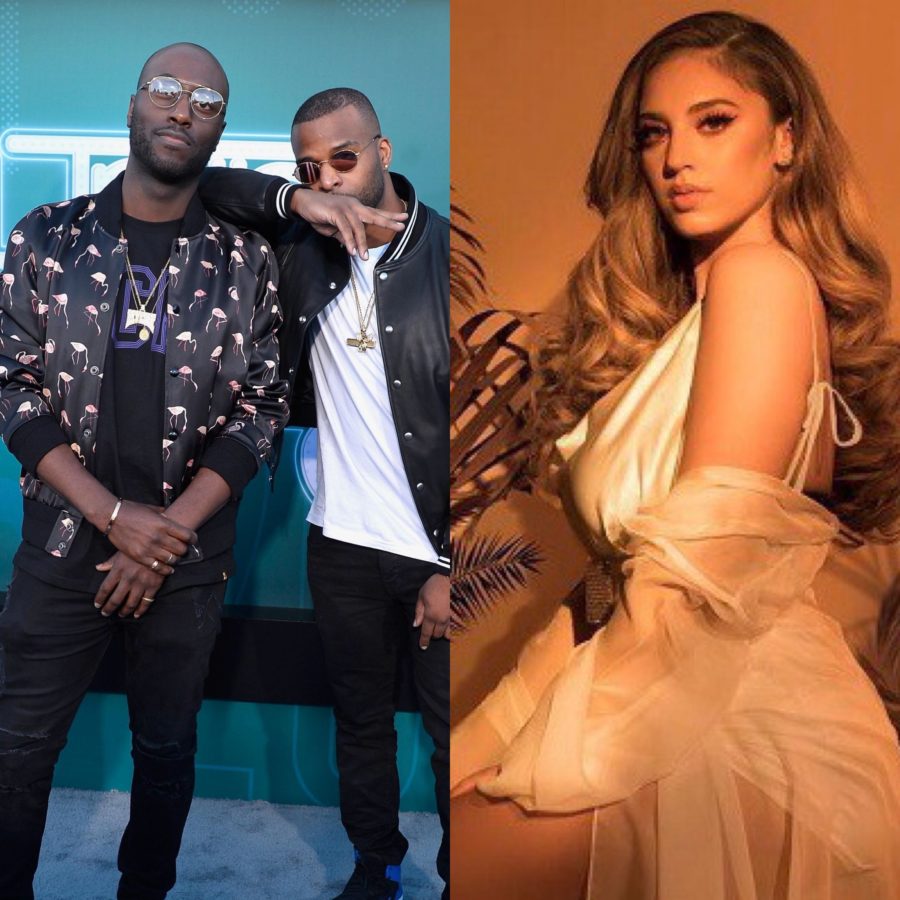 We are crying just thinking about this collaboration. Both DVSN and Alina Baraz's melodic voices would undoubtedly produce a track that will make us want to text our exes. Producer/singer duo DVSN, whose music borders on toxicity and mediation could be the yang to Baraz's emotional yin.
Summer Walker and Kehlani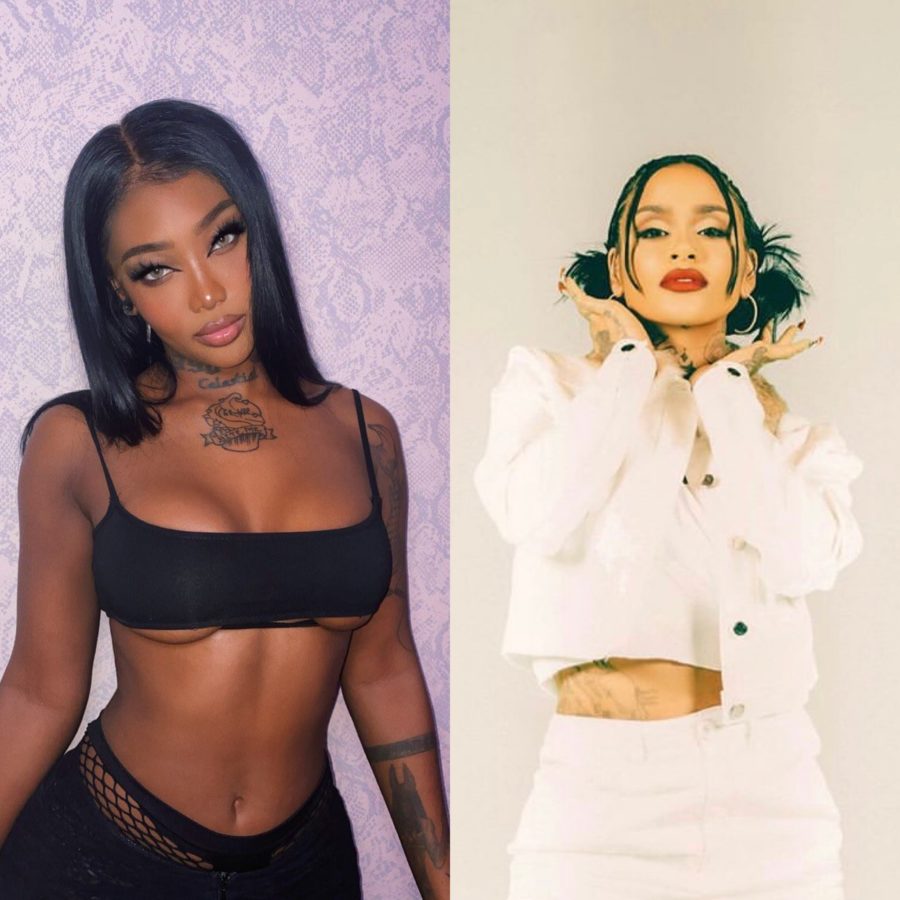 These two have shown that they can do no wrong when it comes to music. Summer Walker, who although is still relatively new to the game, has delivered, and Kehlani has continuously given us bangers. Their voices over a beat produced by London On Da Track would be perfect. We would listen to a whole joint album featuring these two.
SZA and Future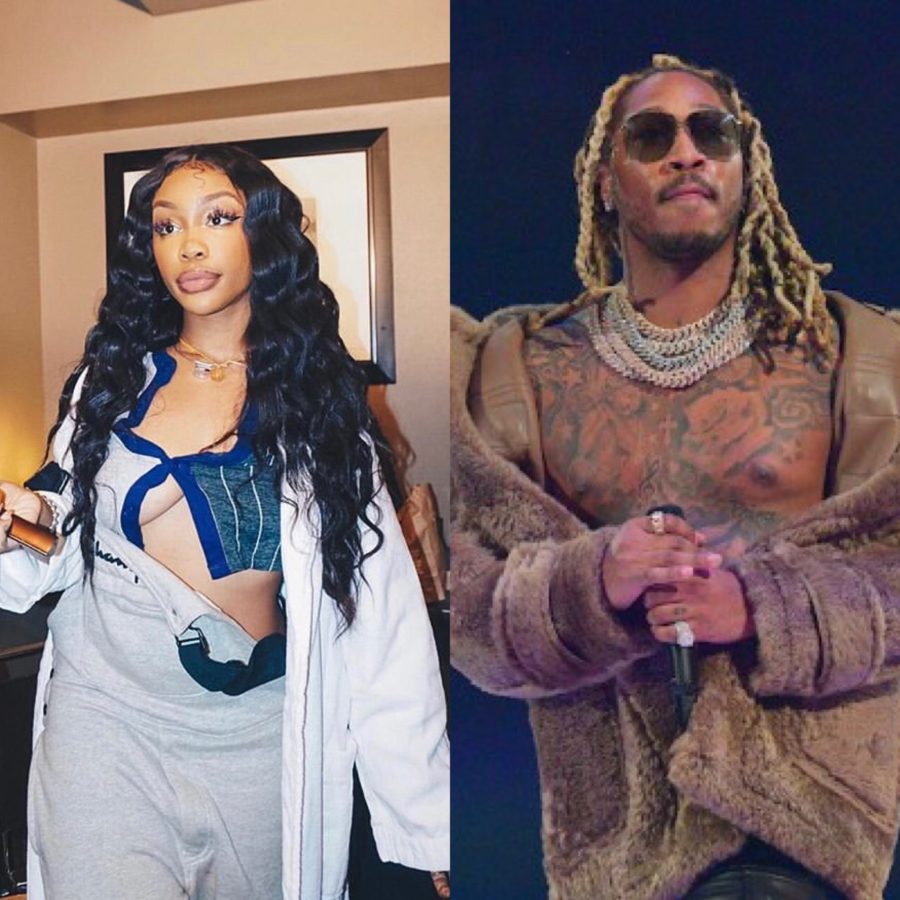 It's a crime that these two haven't worked together. Both have great music. Both have amazing features. Also something tells us that SZA's smooth laid back vocals would go well with Future who has proven he can rap on any song. Also new SZA music is always a plus.
Brandy and Miguel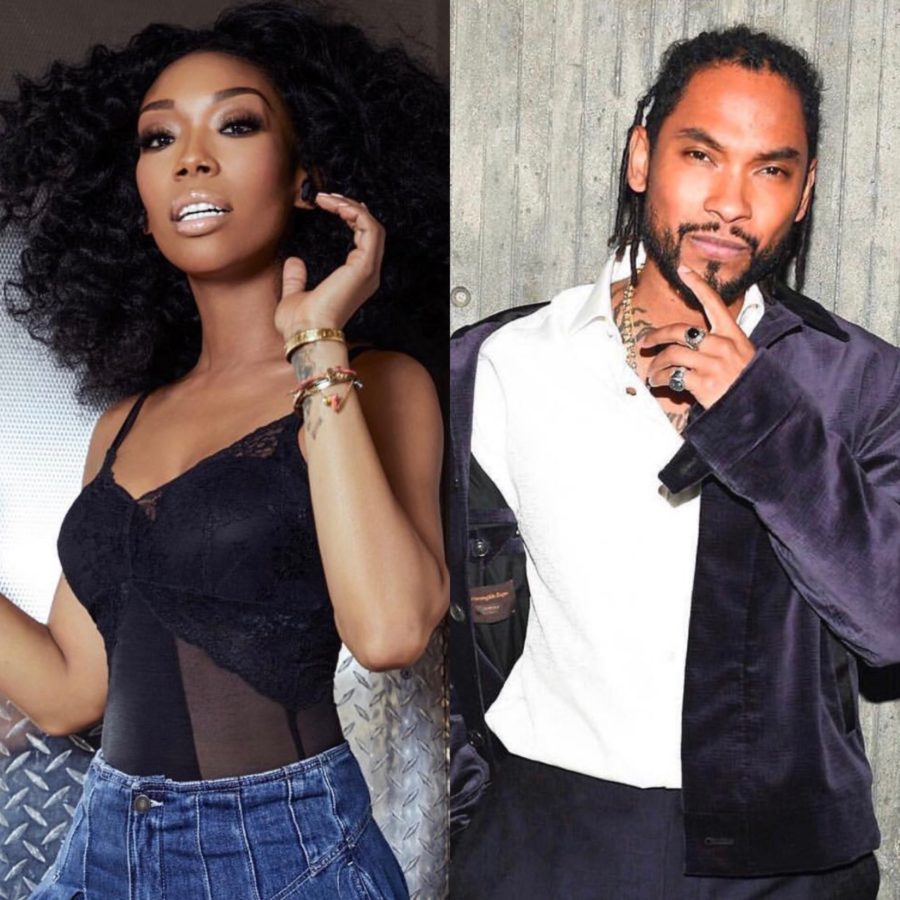 This collab would be simply beautiful. Brandy has been a fixture in R&B since the 90s, and has always been one for delivering strong vocals. Also if anyone can sing about romance it's Miguel. A sexy love ballad or a killer song about heartbreak from these two is exactly what the world needs.
André 3000 and J. Cole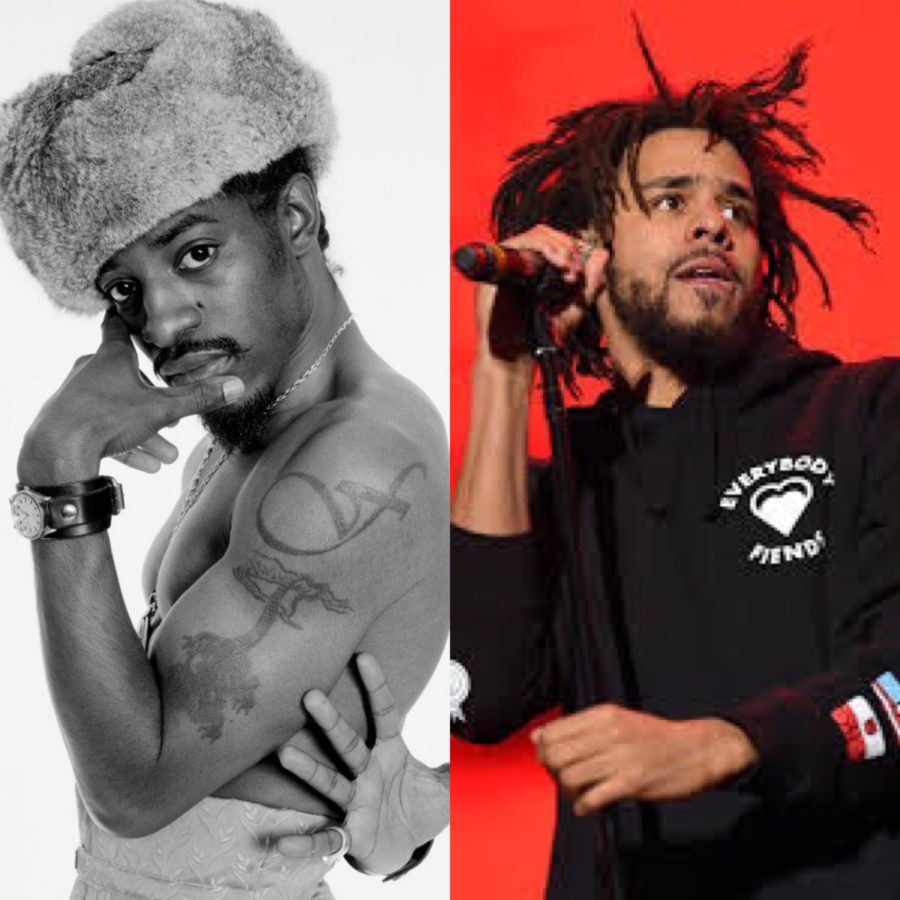 While we are still awaiting André 3000's solo album, which will probably never come, it would be nice to get a verse from him at least. André 3000 and J. Cole mix because they both have a great gift of storytelling, and hearing their thoughts on one song would make for a great story. It would also be nice for 3 Stacks to push Cole out his comfort zone. A J. Cole and André 3000 track would be dope and would sustain us a little until André decides to drop that solo album eventually.
Nicki Minaj and Teyana Taylor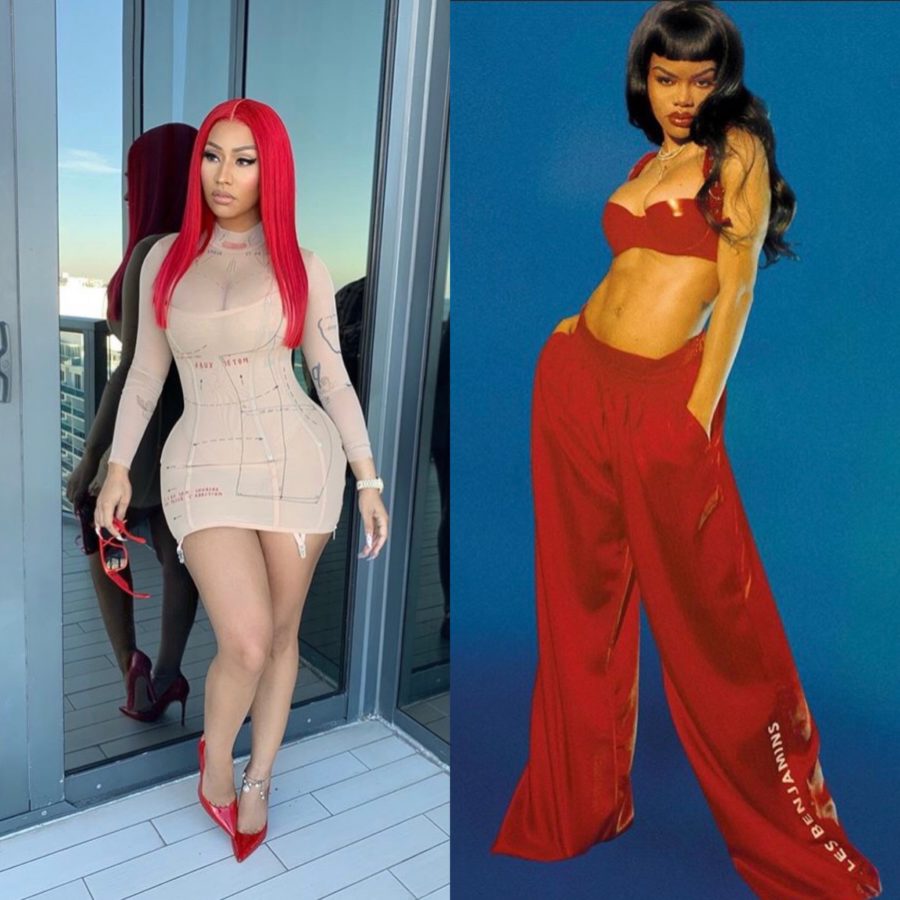 This would be one sexy collaboration. We could definitely see them doing something upbeat with a nice little bounce to it, or slow and sensuous. Luckily both stars have proven that they can adapt to any style. Nicki Minaj's provocative wordplay, paired with Teyana Taylor's seductive voice, would make for the perfect track.
Follow MEFeater on Twitter, Instagram, Facebook, and Pinterest for more updates.