Los Angeles based label Top Dawg Entertainment has their share of popular representatives. Jay Rock opened the door for all of the signees, but his first to really find the limelight was Kendrick Lamar. Then came ScHoolboy Q and more recently SZA. These artists are huge success stories for TDE but they have even more talent to offer with the undeniable potential to become household names. An artist that undoubtedly fits that description is singer-songwriter SiR, a dark and dreadlocked man, with a smooth voice and vibe. He has actually been in the music industry for a number of years behind the scenes as an engineer and songwriter for legendary acts such as Jill Scott and Stevie Wonder. SiR released a sequel EP entitled HER TOO  last year, but has been pretty quiet ever since. Now, at the top of the year, SiR released his debut full-length album, November.
With this project, SiR has definitely solidified himself as an important component in this critically celebrated era of R&B. Throughout November, he establishes himself as a very level-headed character in situations of love and life. His singing rarely ever gets loud; it maintains a steady level that is clear and easy to decipher. With that said, the lyrics play an essential role throughout the project. There's also an extremely loose, but interesting gimmick of him being inside a spaceship in breaks between tracks. During these breaks, he speaks to an A.I. system, named Kate, that plays him his own songs and gives SiR estimates of how far he is from his destination.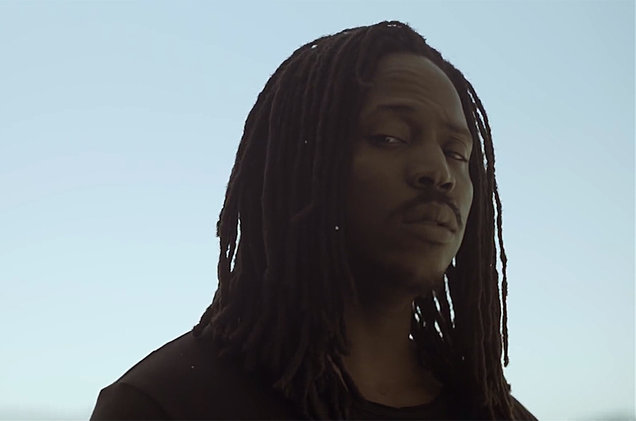 The music does attempt to be otherworldly on a very subtle level. Very few records span over three minutes. The instrumentals are quiet and airy. Common instruments are the guitar and piano with no 808s. They are very open to SiR's somewhat deep, nonchalant voice to slice through them. The production sets a perfect tone to compliment SiR's style. You can tell with the opening track, "That's Alright." He sings about a having sexual relations with a woman he's involved with, but they both know that he doesn't want any real connection. His lyrics paint a clear picture of his desires here. Lines like "We prefer hearts at door" and "I will trade her love for a Grammy." This really tells of SiR's past and/or present personality.
The ScHoolboy Q assisted track, "Something Foreign" contains a beautifully looped piano. In SiRs only verse, he behaves more like a rapper. Again there's a sense of wanted emotional detachment, but this time he alludes to the lavishness of being able to pull up in a car, a foreign one to be exact. The first time he genuinely expresses fondness towards a woman is on "Something New" with songstress Etta Bond. Over airy sounds, he sings with more passion than before on this album. There's a fantastically altered flute that adds needed bliss. He sings passionately "If everything else falls about, I still have you" for the chorus. None other moment is more endearing than that one.
SiR does an amazing job keeping listeners interested. He tackles every track differently which noticeable on first listen. There is a surprise of autotune on "I Know," the brashest track. Then, he raps over an angry phone call on "Never Home." The diversity of the tracks allow different facets of SiR's personality to show, as well as a glimpse of his livelihood. He continued to be sincere to his feeling on "War." On this track, he admits how badly he falls short of love's requirements, but also how he wants to keep trying. "I'm not backing down/I made it too far to say that the war is over now."
This transparency continues with "Better." The poetry he uses to recognize his faults. It seemed like the further the album gets the more of who he truly is as a lover. "She just wanted to love me and I wouldn't let her/Now she don't know me, 'cause somebody treatin' her better," he spews. Near the end of the track, he tells the spaceship A.I. to stop the "transmission." This may point to the fact that he does not like what he is hearing. It may also be a comment on how people do not want to stand in the face of their mistakes.
The album closes with "Summer in November." Mind you, it's uncertain what November means here, but the song is damn good. There's a rugged lofi guitar riff at during the track. SiR hits some of his highest notes on this album on this track. It just feels like an overall good time. He is someone to keep your eye on for the following years.
SiR definitely showed why he belongs on the illustrious TDE roster by displaying how well he can put a terrific album together with little to no help. November is a great example of human emotion.
Stream November on Apple Music and Spotify.
You can watch his interview with the Breakfast Club here.
Are you excited for this rising star, or are you an OG fan? Leave comment and check us out on Facebook, Twitter, Pinterest, and Instagram!