The state of R&B obviously has never been more open to experimentation than the times of today. It has gotten to the point where any kind of adaptation of the laws and boundaries of the genre established in the 90's up to the mid-2000s is regarded as alternative R&B or neo-soul. With few exceptions, it seems like many emerging artists are embellishing in this developing style of R&B without ended up being purely alternative. That's when St. Beauty comes in. A duo of singers hailing from Atlanta, Georgia on Janelle Monae's mostly quiet but talented label/collective Wondaland. If you are a heavy follower of Janelle Monae career, you may have heard them on a single song on The Eephus EP. That one song was a mere prehistoric glimpse of what they really had in store on their début EP, Running to the Sun.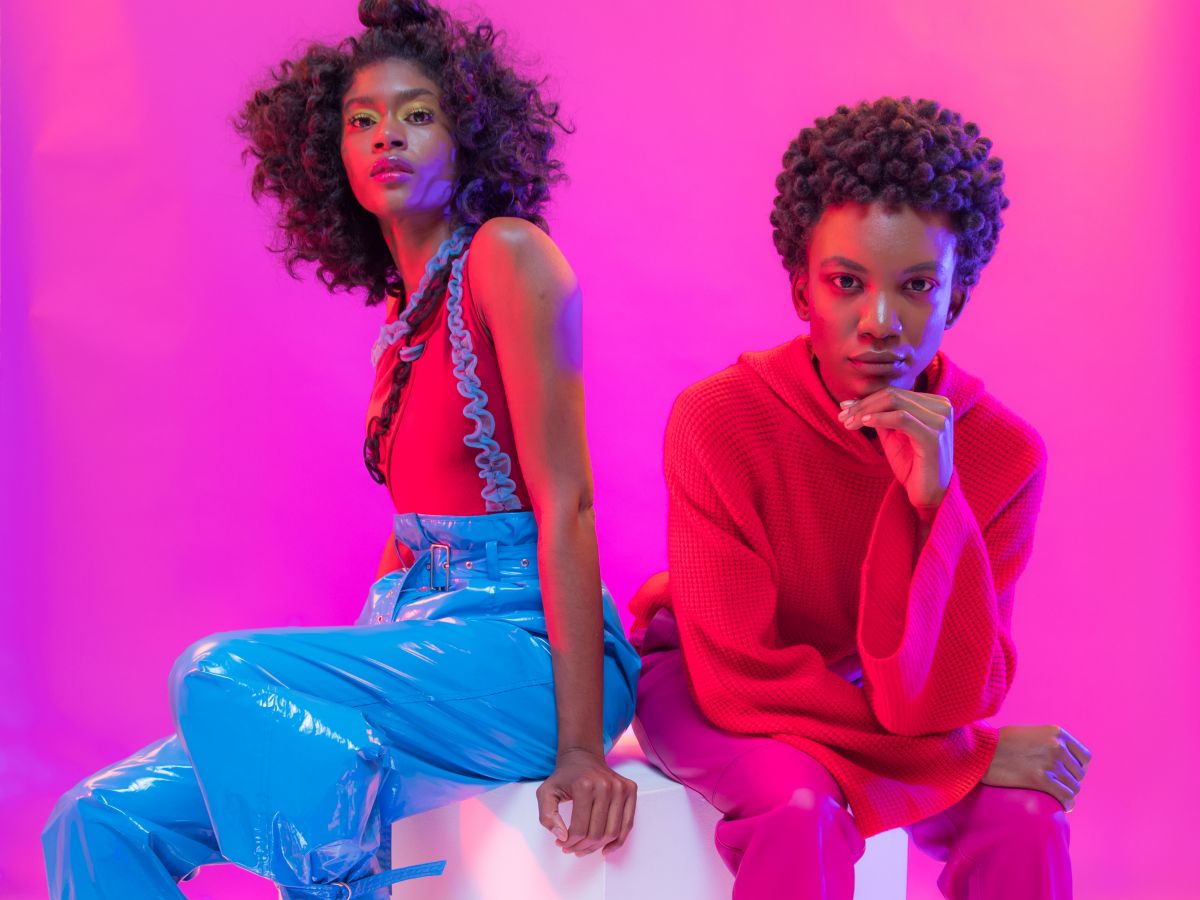 St. Beauty consists of Isis Valentino and Alex Belle. They each have different approaches to tracks and different vocal styles. Isis has a stronger, more intense voice compared to Alex's soft, sweet vocal tone. Their harmonization is still favorable despite these differences. In fact, these dissimilar inflections may change how you interpret their lyrics. You make feel somewhat more empathetic to lyrics when Alex is singing them. When Isis is singing it will reach your soul. This is the dynamic for all of the album. One is in charge of gravitating hooks, while the other assists with gorgeous background vocals.
They start the EP off with "Borders", one of the two singles prior to its release. It's a terrifically melodious paired with somewhat cryptic yet interesting lyrics. It's definitely catchy as hell. There's an alluringly angelic opera playing throughout the song to go along with the easy-going strings. The song seems to be about developing distant connections to the things you leave behind. It perceives the notion that there are borders dividing the things you leave in the past, whether it be a relationship or something else, and the life you lead in the present. It's a powerful message that is conveyed in a song that is mostly dominated by a finely written hook.
Another song that impresses is "Stone Mountain". The song is a direct reference to the state monument in Georgia. Being that they are from Atlanta, this song may be mean much more. Background vocals play a heavy part here. The keys play a nice touch the subtle use of 808s adds needed flavor. This song us a sign of reflection for sure. You can feel the sense of connection because they are from that general area. Iris belts, "I was thinking it was too far away/But I knew this was the path I had to take." That line alludes to leaving home to chase a dream. Often people do not want to leave what they know and take a risk. This sentiment is clear and concise and should be accredited to St. Beauty's mature songwriting.
"Not Discuss" is something to write home about it as well. The song does a good job or revealing their edge. This type of attitude doesn't appear until this track. It's obviously about dealing with conflicts in relationships, but they seem to be comfortable with ignoring these problems when there is still love to be made. The synths add great energy to the luscious song. The closer "Lucid Dreams" has the best harmonious vocal performance on the EP. The energy reveals their full potential as a duo. You can really tell when they are really comfortable. Any other song from this EP being the closer would not suffice.
Overall Running to the Sun is an amazing preview of what we can expect from them in the future.
Stream St. Beauty's EP on Apple Music and Spotify.
What do you think about the project? Leave us a comment below or catch up with MEFeater on Facebook, Twitter, Pinterest, and Instagram. ?