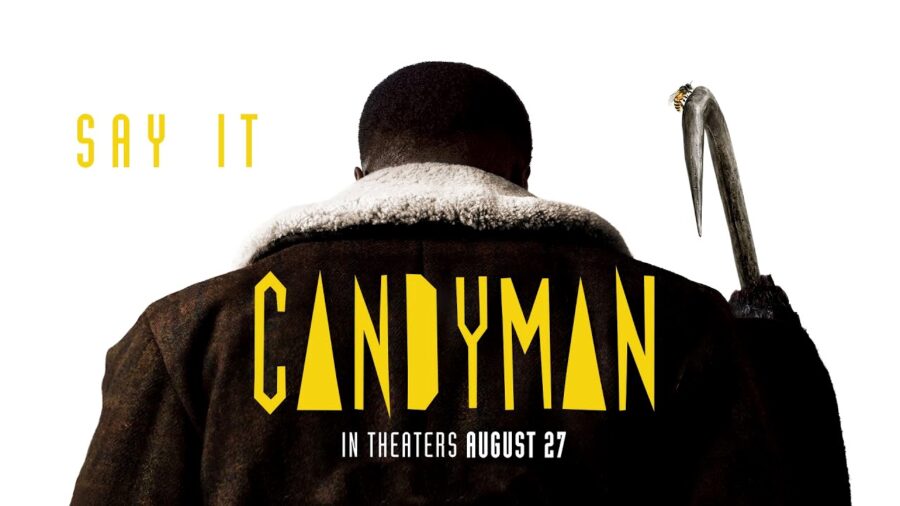 About the Film
On August 27th, 2021, Nia DaCosta's modern-day rendition of "Candyman" premiered in theaters. The gruesome yet thrilling film paid homage to the 1992's original, referencing key details that made fans fall even more in love with DaCosta's version. From the symbolism to the musical score, DaCosta did a great job integrating these details and creating a nostalgic and chilling feel. Based on recent statistics, "Candyman" has grossed a whopping amount of $22.3 million in opening weekend box office sales. This means that the movie has become the first #1 film directed by a Black woman!
In addition, this film has some heavy hitters when it comes to both the producers and actors. Jordan Peele, producer of both "Us" and "Get Out," added those same twisted elements when producing "Candyman." Infamous actors in the film include Yahya Abdul-Mateen II, Teyonah Parris, and Colman Domingo.
Who is Candyman?
In the 1992 original, Candyman was the ghost of a slave who was killed by his master for having romantic relations with his daughter. The white men smeared his body with honey let bees sting him to death. They also had cut his right arm off and stuck a hook in the severed limb. Then, after he was dead, they burned him and sprinkled his ashes all over the town of Cabrini Green. The 2021 film features a tortured artist named Anthony, played by Yahya Abdul-Mateen II.
Anthony becomes engulfed in the proclaimed myth of Candyman when trying to portray the story through his artwork. If you have seen the original "Candyman," you remember the baby who Helen rescued from Candyman was named Anthony as well. It is revealed in a sick and sinister ending that the sequel is the story of a 35-year-old Anthony who is unaware of his unusual connection to the murderous Candyman.
Overall, I feel Candyman was a great cinematic masterpiece and based on its success, other viewers felt the same way! I loved the eery music that matched the original, as well as the plotline of Anthony's past. It was also enjoyable to see many familiar faces in the movie, especially Colman Domingo, who played Ali in my favorite HBO show, Euphoria. I am excited about Nia DaCosta's future projects and look forward to seeing what she brings to the table of cinematography.
If you want to read more, follow us on Instagram, Facebook, Twitter & Pinterest!