'Candyman' Remake? By Jordan Peele? We are on board!
If you haven't already heard, Jordan Peele has begun working on a remake of the 1992 slasher film Candyman. Despite Candyman being a remake, people are still excited for Peele to add his unique touch and dark humor to the film. Read below for more about why.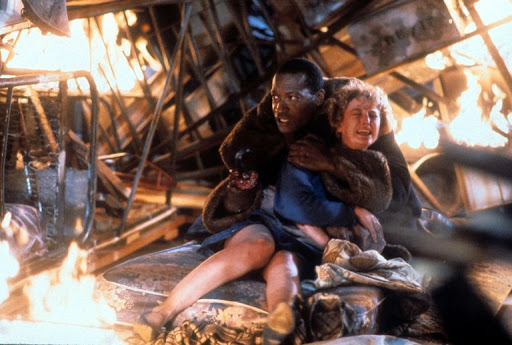 Reasons to be Excited:
There are many reasons to be excited despite the film being a remake. One of the main reasons is Peele's recent success with his horror film, Get Out. The film which grossed upwards of 250 million globally provided some much-needed catharsis for black moviegoers. The emotional release the film caused helped viewers, deal with some of their fear and anger through the triumph of the tale's lead played by Daniel Kaluuya.
There's no doubt that film enthusiasts and horror lovers are interested to see how Peele will address and incorporate modern versions of class and race issues tackled in the original Candyman' film with his new remake. Get Out also opened the floor to lots of nuanced discussions on racism and all the forms it can take. It's no doubt that film enthusiasts and horror lovers are excited to see how Peele will incorporate modern issues into one of the first horror films to be set in the hood.
Peele has also tagged Nia DeCosta, who directed indie film Little Woods, as the director for the remake. Peele and Win Rosenfield (his partner at Monkeypaw productions) have teamed up with Universal to release the film. We are eagerly awaiting casting details and of course the trailer!
Original Vs. New: What aspects will survive?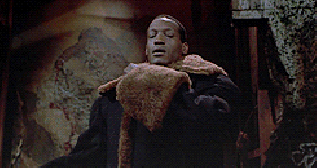 It is difficult, so early, to tell how Peele and Nia DeCosta will manage to pull off a modern version of Candyman. Candyman's plot is centered on urban legend of the murderous Candyman. He is a murdered son of a slave whose supernatural being haunts a poor projects in Chicago. He will appear if his name is said in the mirror five times. A white young woman claims the Candyman urban myth is fake and her claim leads to a series of murders.
The film has been called a "spirited sequel" which may mean a new story line and lots of new characters. The original film had a veiled approach to racial issues, but we expect a bolder more obvious tackling of social issues. If Peele does tackle racial issues in the film it may be ones that target gentrification. Issues tackling black trauma and the murder of people of color not being taken seriously (until a white woman gets involved?) are also expected to be addressed.
As the original film is based in Chicago, all of the above targets of the film could be real. The original film also centered on issues of class, so it's very possible class will be a focus of this new version as well. Regardless of what social issues are tackled we expect lots of gore and much of the origin story to remain intact.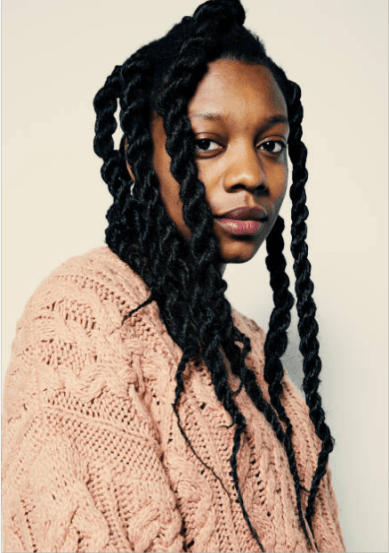 What We Know So Far:
The film is expected to start shooting in the spring and is expected to hit theaters in June of 2020. The setting of the film is still Chicago. However, the projects of the original film is now a gentrified neighborhood. This has fueled rumors of a focus on gentrification as a social issue.
Location of filming has still not been officially announced. The former movie was shot partly in Chicago with chunks of it shot on a stage in Los Angeles. Chicago may be a very likely filming location for part or all of the film.
Anticipation for the film continues to build while specifics on the film's social commentary are still up in the air. If Peele's prior work on Key & Peele, his Oscar-winning Get Out, and BlacKkKlansman tell us anything it is that Candyman will be a thrilling work of art with important social commentary. The film is due in theaters on June 12th 2020 so we're getting our edges ready.
Subscribe to our mailing list

//pagead2.googlesyndication.com/pagead/js/adsbygoogle.js


(adsbygoogle = window.adsbygoogle || []).push({});