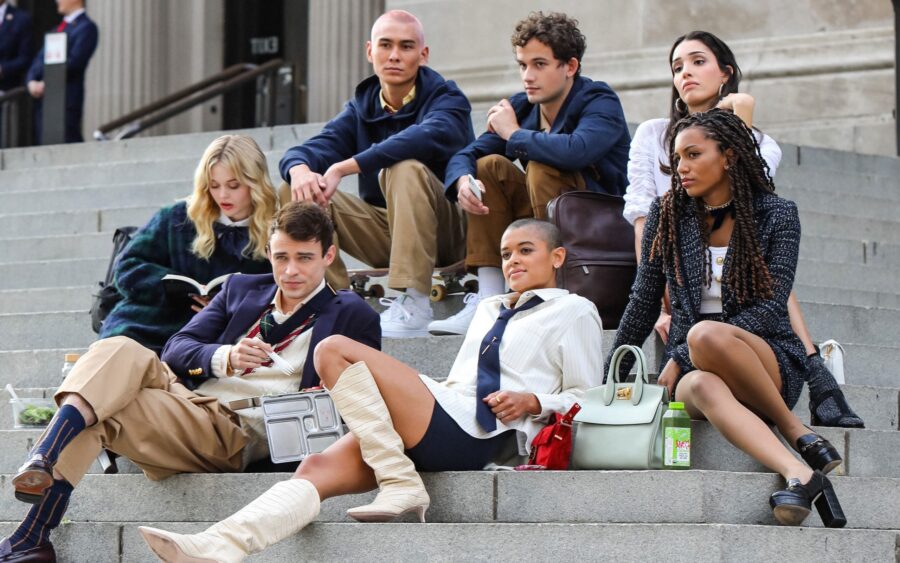 A New Era of Gossip
The Gossip Girl 2021 reboot has graced our televisions over ten years after the original, featuring an entirely new group of wealthy Upper East Siders. Since the show is based in the era of new technology, this Gossip Girl has an Instagram page rather than a blog, tagging their victims in their posts. It's a smart twist, especially because the show is targeted towards the Gen Z demographic. From the main characters' language to the events they go to, to what matters to them morally, the new Gossip Girl reboot attempts to serve as a more relatable drama for fans. As I am also a fan of the original Gossip Girl, I have my critiques as well as my admiration for the new reboot.
Diversification on the Show
First and foremost, I genuinely applaud the producers for casting more diverse actors. As legendary as S and B are, alongside the infamous Chuck Bass and Nate Archibald, there weren't any main characters of color outside of Vanessa. In the new reboot, Julien and Monet mirror Serena and Blair's characters, and the best part is that they're both black women! The cast also features other actors of color and LGBTQ+ relationships. I enjoy seeing this diversification in the storyline because it is more representative of the society that we live in today. I also am in love with the soundtrack for the show. From Tierra Whack to Doja Cat to Rosalía, the music on the show was definitely well-thought-of and on point.
The Downfalls of the New Gossip Girl
The worst thing about this show, in my opinion, is the fact that Gossip Girl is the faculty of the student's school. These are grown adults taking pictures and talking crap about minors. They need to get a life, to be honest. I also do not appreciate how Gossip Girl is instantly revealed. In the original, not many of us saw it coming that Gossip Girl was a boy, let alone Dan Humphrey of all people. Dorota maybe, even Georgina, but Dan??? It added that extra layer of suspense that made me enjoy the show so much more. This is why I find Gossip Girl being revealed at the beginning of the reboot as kind of a letdown. I wish that the viewers had to figure out who it was and discuss conspiracy theories on Twitter with each other.
Overall, I will give this new reboot a try! I am enjoying a more modern edition of the drama so far, but I still think the original Gossip Girl will reign supreme! XOXO, Gossip Girl.
If you want to read more, follow us on Instagram, Facebook, Twitter & Pinterest!