Last June, BROCKHAMPTON dropped their début album, Saturation. It's an exhilarating and inviting listen that displayed the group's plethora of talents and personalities.
When listening to Saturation, it becomes especially apparent that they know how to intertwine their various skill sets in songs. The album contained insanely catchy hooks, various sounds, and interesting vocal inflections. The impeccably natural compatibility of BROCKHAMPTON paid off with the creation of songs driven by angst, love, confidence, and depression.  Saturation is the encapsulation of young 20-somethings rapping about the highs and lows of following their dreams.
BROCKHAMPTON is a boyband in the purest sense. They do everything together. The boyband creates, records, and even live together in South Central, Los Angeles. They are more than just a group of rappers and singers. The band has their own producers, engineers, graphic designers, and videographers. BROCKHAMPTON also stars in their own show on Viceland, American Boyband, where they show exclusive behind the scene footage of their concerts and daily lives.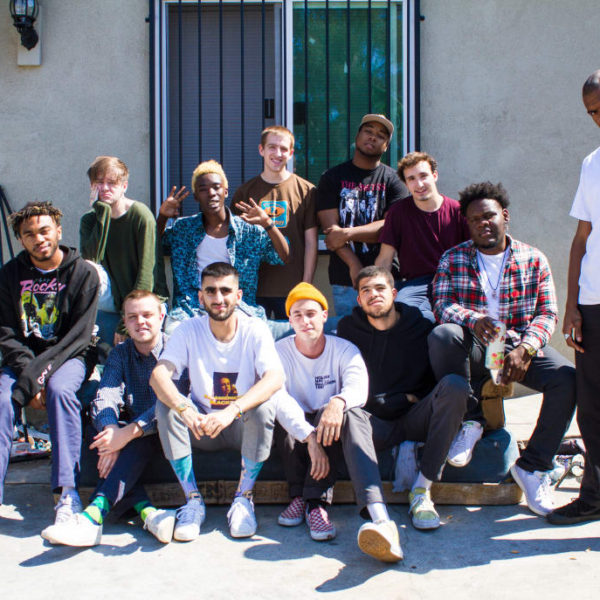 Now fans have a new album, Saturation II from the self-proclaimed boyband, but it's barely anything like its predecessor. Someone could rightfully describe their first album as an album about dreaming for something, while their second album can be described as taking that thing and not caring what anyone says about it. There is a type of confidence and brashness that was nonexistent on their project released a couple of months ago. It's far less pop and melodic and relies more so on innovative rhyme schemes rather than overly infectious hooks. BROCKHAMPTON is obviously quite aware of their imminent rise to stardom by giving audiences a confident, hard-hitting album that is enriched by their unique essence.
"'Why you always rap about bein' gay?'" 'Cause not enough niggas rap and be gay" — Kevin Abstract on "Junky"
All seven of the vocalists from BROCKHAMPTON are in a pristine form on Saturation II. The founder, Kevin Abstract, along with Ameer Vann, Dom McLennon, Merlyn Wood, Matt Champion, JOBA, and Bearface, give amazingly well-balanced performances along the ride. All of them offer blazing lyrics that define their attitude and character. If this album is your first time listening to BROCKHAMPTON, it should only take a few listens to distinguish who's who because their individuality is so strong. It isn't hard for them to spark your interest either.
The beginning track, "GUMMY," aggressively grabs your attention with Kevin Abstract's vicious intro verse and Merlyn Wood's bouncy bridge. The instrumental is expressive and fluid. It changes slightly when each member begins their verse to reflect their respective tones and personalities. The in-house producers of BROCKHAMPTON does a good job catering to their vocalists throughout the project. This is especially evident of "QUEER," which contains a wicked beat change and an illustrious hook. It's magnificent how they balance vigor and smoothness on tracks like this.
"TEETH" is a showstopper. Ameer Vann gives a brutal, honest verse over a soulful choir. There is a special kind of intensity that is produced by Ameer's sincere, yet chilling voice. That is something that only he can do in regards to the rest of the group. The group does another good job at using themselves appropriately on "TOKYO". The second most capable singer of the boy band, JOBA, utilizes his off-kilter singing to give a somewhat weirdly satisfying intro verse. His accustomed vocal style is unrecognized in most rap songs, so it brings a unique element to the track. The next track, "JESUS" features Kevin Abstract voicing his regret over a failed relationship over a sparse piano. Bearface, the best singer in BROCKHAMPTON, gives an incredible verse that compliments Abtract's pain. His voice sounds like a lead singer from a late 20th-century rock band.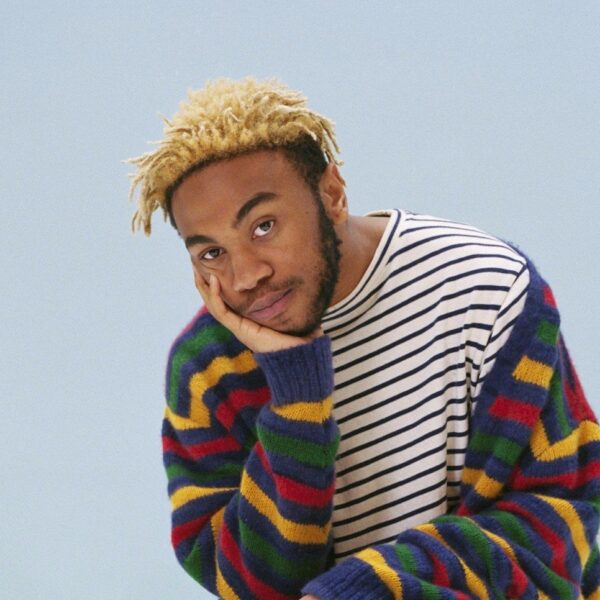 "CHICK" may be the best song when it comes to rapping. Matt Champion's trademarked sly tone gives the track a chill yet menacing attitude. Dom McLennon, arguably the best lyricist in the boy band, gives one of his best verses.
"I wanna build up the culture They wanna dream in the trap I took the zoom off my lens And I saw the world in my lap," ended his verse on "CHICK." "JUNKY" is an anthem for the outliers. Each of them talk about their respective external dilemmas. Merlyn Wood's verse is arguably the most relatable. He raps about how his parents may consider him a failure and believe that rapping isn't what's best for him right now. "So I forgive my mommy, daddy, auntie and my uncles. For guilt-tripping feelings whenever they call my number. They see men dream, they see men fallin'. But when I dream, I'm smashing on a Lana." All of them have outside nuisances and doubters that don't want them to live the life they are living despite the fact that it is working for all of them.`
"FIGHT" touches on black oppression and the teaching of value of black people in public schools. Skin color stays with someone for the rest of their lives, and if you're the wrong skin color, you're going to suffer some way. Ameer and Dom take this topic head on. It seems when all or most of the members are on a song it's really good.
Sometimes posse cuts fall apart but BROCKHAMPTON never fails to make each other shine equally. This is especially apparent on "SWEET" where all of them offer impressive give impressive verse while Kevin gives one of the best hooks on the project. The album ends with "SUMMER" a beautifully sung track by Bearface, which is reflective of the closing track on Saturation.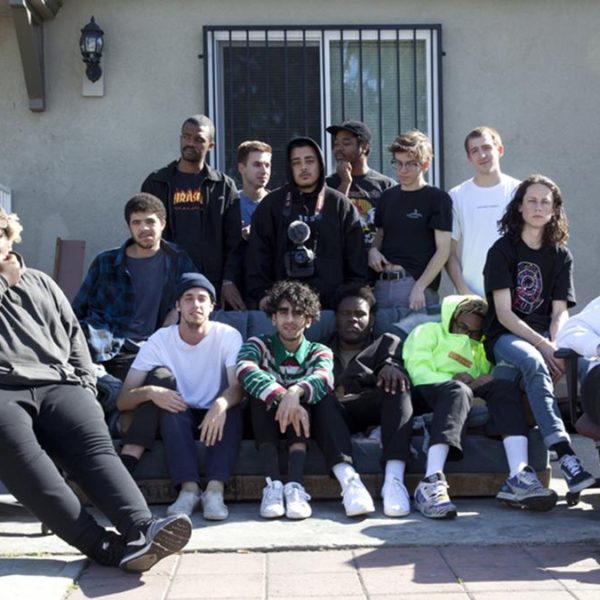 Everything seems to work for BROCKHAMPTON. It should be specified that they are not a rap collective. They are a boyband. They work well with each other despite stylistic differences. Saturation II is a solid all around project that pairs nicely with the first Saturation. It leads to curiosity what Saturation III will sound like.
Stream Saturation II on Apple Music and Spotify.