"When you don't have to think about it, love me at the ungodly hour."
Don't we all want someone to love us during our darkest moments? Chloe X Halle knew just what to say on their Grammy Nominated album, Ungodly Hour! The R&B Sister Duo is back with some much-needed heat. A stunning visual to their hit single, "Ungodly Hour", is finally here! We are always happy to see new content from the girls because they never miss! In 2020, the two created an era like no other. Chloe X Halle set the bar high with every performance all while performing on their home tennis court – the infamous "Tenisha COURTE". We witnessed their unbelievable harmonies, synced dance routines, Halle's fire guitar strings, and Chloe on the keys. When it comes to the Bailey sisters, we can always expect a serve!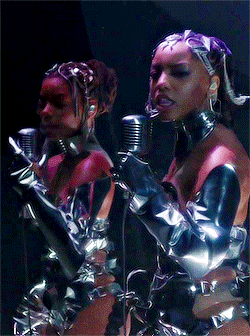 We adore their sisterly bond! Due to Halle's princess duties in Europe, the two sisters decided to show off their separate Instagram accounts. They wanted to continue the strong bond with fans during their Tea Time Thursdays on Instagram live. Although the internet can be a wild place, we are happy to see their individuality as they flourish into beautiful young women. There is beauty in their coexistence. It is important to support them as black women during the most pivotal time of their careers.
Chloe (22) and Halle (21 in March) are not only rising stars but young legends. We can catch both sisters on the hit show Grown-ish but they're expected to star in two major projects in the near future. With their musicality, powerful voices, and original music produced by Chloe – the two are in a league of their own. We will always love them at the Ungodly Hour as our own sisters.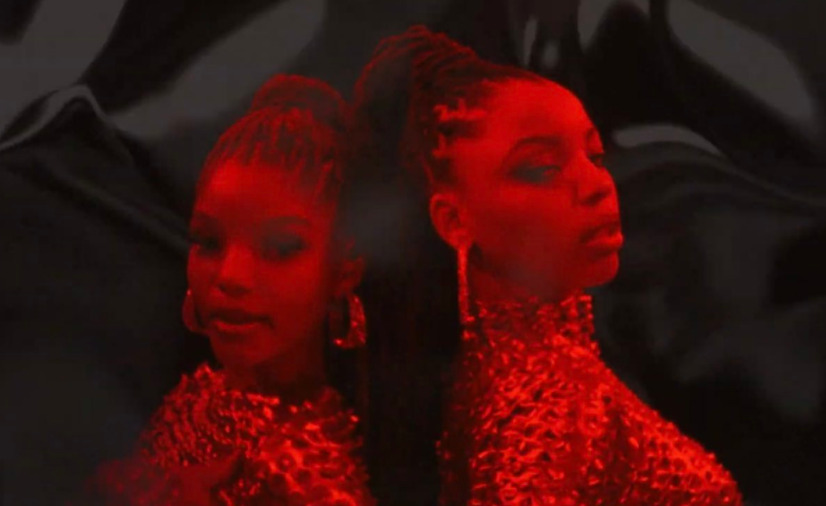 Director Alfred Marroquín presents the moment we've all been waiting for! Prepare yourself for an electrifying world as the sisters serve nothing but fierceness in multiple jaw-dropping scenes. The visual reel us into a futuristic but sultry fantasy! Expect high voltage from Chloe X Halle as they fashionably stand in their power. The two wrote this song to express their worth. It is about being loved not only during the good times but during the darkest moments as well. This stunning video is a perfect reflection of the ethereal track. Please check out the "Ungodly Hour" visual below. Be sure to share your thoughts in our comment section.
Follow MEFeater on Twitter, Instagram, Facebook, and Pinterest for more updates.