At some point in our lives, we have turned to music for comfort during trying times. Many songs become empowering due to lyrics expressing exactly how we feel or what we should say. From empowering songs about being a woman to songs about embracing who you are, music is a universal language. Many artists, however, lack substance when it comes to embracing the single life after a breakup. A relationship can take a lot from someone. Once you leave it for the better, you'll feel like a brand new person and there's a few songs that can breathe life into you during that process! To help you feel like a brand new woman, check out a list of our favorite empowering break-up songs.
Shout Out to My Ex- Little Mix
"Shout out to my ex, you're really quite the man

You made my heart break and that made me who I am

Here's to my ex, hey, look at me now

Well, I, I'm all the way up"
"Shout Out to My Ex" is a banger that kicks of Little Mix's iconic album! Glory Days is the pop group's fourth studio album which has created a lot of buzz. Although Little Mix is a British group, they are becoming an international phenomenon. "Shout Out to My Ex" is an empowering song that reminds us all about our exes drama we don't need, it is ok to move on! Even though exes can be toxic, we appreciate the lessons learned. That's the silver lining behind any breakup.
Truth Hurts- Lizzo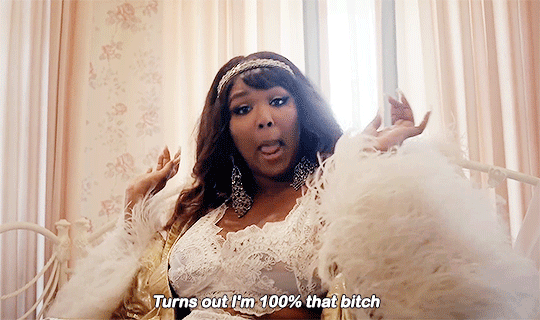 "I just took a DNA test, turns out I'm 100% that bitch

Even when I'm crying crazy

Yeah, I got boy problems, that's the human in me"
Lizzo is all about empowerment. This queen will never stop supporting women in every aspect of life and "Truth Hurts," is living proof. "Truth Hurts" is the 13th song on Lizzo's album Cuz I Love You. The feel-good song is about women gaining their power back! It is also about letting every ex know to "be a man and tell it to my face". This is the type of song you can blast alone and with ya besties!
Thank U, Next- Ariana Grande
"One taught me love

One taught me patience

And one taught me pain

Now, I'm so amazing"
The Queen of Pop knew exactly what she was doing when she dropped "Thank U, Next." When Ariana Grande released her fifth studio album, Thank U, Next, fans went crazy. The hit single "Thank U, Next" music video was iconic as well. The visual featured cameos from different celebs all while Ariana reprised roles from her favorite movies. This song is letting our exes know that we learned something from each and every one of them but, it's time for me to move on.
Don't Hurt Yourself- Beyonce
"When you lie to me, you lie to yourself
You're only lying to yourself
When you hurt me, you hurt yourself
Don't hurt yourself"
Queen Bey stopped the world when she released her sixth studio album, Lemonade. The album recently celebrated "5 years of Lemonade" and we can all agree that the tracklist was timeless. With heavy-hitters like "Sorry" and "Hold Up" it's hard to top the third song "Don't Hurt Yourself." This classic is all about letting your significant others know, if you do this to me, you're doing this to yourself so don't hurt yourself. This can also be a reminder to an ex how they may have hurt themselves. It is the ultimate song about knowing your worth as a significant other and realizing you are enough in the end.
Be Careful- Cardi B
"I gave you everything, what's mine is yours

I want you to live your life of course

But I hope you get what you dyin' for

Be careful with me, do you know what you doin'?

Whose feelings that you hurtin' and bruisin'?"
Always giving her haters a warning is Cardi B. Invasion of Privacy was Bardi's iconic debut album. Dealing with infidelity and lying in a relationship is never the route you want to go but, in her song "Be Careful," Cardi reminded her boo "next time you ever pull some stuff like that, it'll be your last day standing, I promise you that".
Busy Boy- Chloe x Halle
"That's why I just play with you

I spend a little time, don't stay with you

You ain't ever gonna get deep inside

Even though you're so damn fine"
This dynamic duo never comes to play and with their second studio album Ungodly Hour, they did a phenomenal job with empowering women. As Chloe and Halle grow into young women, the sisters decided to channel a different side of themselves by talking a little more about relationships, failed friendships, and just growing pains with their sophomore album. The seventh track, "Busy Boy", was all about calling out playboy(s) they have come across! Many fans believed the track was about a particular co-star from Grown-ish however this banger is a classic case of beating a player at his own game. "Busy Boy" is here to let all the playboys know, "just because you're fine doesn't mean I'm the one to be played with". And that's on what? Period't!
Bills, Bills, Bills- Destiny's Child
This iconic group is known for serving us with hits after hits. Destiny's Child gave us their second studio album The Writing's on The Wall where they gave us the song "Bills, Bills, Bills." In this song, the girl group is asking their significant other a simple question. "You're always using my car and my phone but can you pay for it? I don't think so." This song is all about being ok with doing things for yourself if a significant other can not step up. It also brings awareness on being used – never let someone benefit from your hard work if they're not providing or helping you.
"Can you pay my telephone bills

Can you pay my automo-bills

If you did then maybe we could chill

I don't think you do

So, you and me are through"
What are some of your favorite empowering breakup songs? Let us know in the comments.