If there's anyone who has had a sudden spark in her career, it's Ariana Grande.
For the last year and a half or so, Ariana Grande has either suffered or endured a series of pivotal life-changing moments. Grande has endured the public eye with each triumph or tragedy, and has yet to shy away. Although some might find that strange rather than brave, it is nothing more or less than what it is.
After Grande released her fourth studio album, Sweetener, she suffered the loss of her ex-boyfriend, rapper Mac Miller. Shortly after, she went separate ways with her ex-fiancé, Pete Davidson. These events created the spur of an album with a flow-like structure, which was given the name of Thank U, Next.
On the surface level, it seemed as though we had all the information we needed about Thank U, Next. It gave the impression that it was all about how much better off things would be outside of romantic relationships. It drew attention because the lead single by the same name, informed us that we should pick ourselves before our flawed relationships. Which in the essence of what we know now, is true, yet our reality has altered.
Ariana Grande is very vulnerable in this body of work. She tells about the moments she almost didn't pick herself first; in the song 'needy' she describes how tenacious she can become in a relationship. She is openly a hopeless romantic.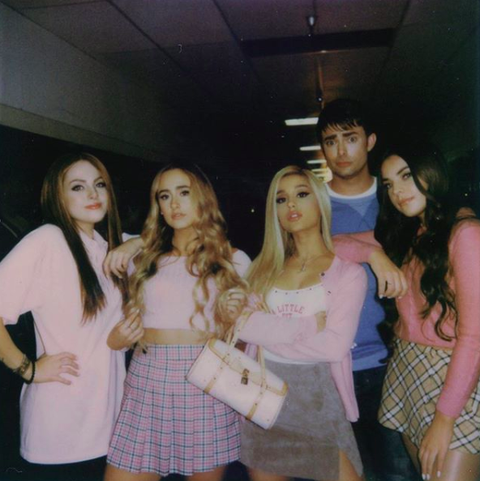 Another wonderfully produced track that seems to be a fan favorite, is 'in my head.' In the case of Thank U, Next's concept, Grande corrects herself after overly idealizing her love interest. It is lyrically raw and iconic, in the case that is also so relatable. "Look at you, boy I invented you," almost sounds like an insult, yet it is nothing more than what she sings. "I saw your potential, without seeing credentials," something any human often does when not all facts are provided.
And although Thank U, Next conceptually seems like quite the cohesive project, it is everything but that. Grande introduces songwriters Tayla Parx, Victoria Monét, Njmoza and many more. It was also produced mainly by TBHits, Social House and Max Martin. This collaboration of artists makes Thank U, Next musically scattered. It seems to sonically be the perfect reflection of her life as she appears and has openly expressed to the public.
The Boca Raton native released these songs through an impulse. For the sake of releasing music because she wanted to. For the sake of saying, "hey, look at what I've been through." It is as complex as it is beautiful, because she no longer wants to paint this picture for you that everything is better than okay. If you take a listen to 'fake smile', you'll see what message she conveys.
In essence of what Thank U, Next presents, it is more than solid. It showcases raw emotion, scattered ideas and lyrics that will always be relatable. This album will age in a way that seems scattered, because it is an album that Ariana needed to make. Thank U, Next is her biggest record-breaking album; she has accomplished that accolade by just expressing her truth, which is enough to applaud.
You can stream Thank U, Next here:
So, what do you think of the Thank U, Next album? After the debate revolving around '7 Rings', do you still support her? Let us know your thoughts!