Last night was the 63rd Annual Recording Academy Grammy Awards. As we celebrated, we proudly acknowledged Women's History Month as a few of our favorite female acts made history. Beyonce became the MOST decorated Grammy recipient by winning her 28th Grammy win last night. The most ANY artist has ever won. Megan the Stallion made history by being the first female artist to win Best Rap Song alongside Beyonce for "Savage Remix". Blue Ivy Carter also became the youngest person to win a Grammy for "Brown Skin Girl" with her mommy. Other big winners include H.E.R and Billie Eilish. The main stage also won by experiencing the most iconic moments.
…We Deserve Better
Although it was a celebratory night filled with amazing performances from Silk Sonic, Lil Baby, Meg and Cardi B, Doja Cat, and Roddy Rich – something was missing. The Grammys have always been in hot water for failing to highlight all black artists. This year alone, the Weekend was not nominated at all after having one of the highest-grossing albums in 2020. His single "Blinding Lights", was number one for months. Several female acts in R&B changed the game last year yet there was not one female songstress nominated in the Best R&B Album category. Jhene Aiko walked away with no awards after hosting the Grammy Awards Premiere Ceremony. Twitter was in a frenzy after Chloe X Halle was snubbed from all three of their nominations. The sisters innovated quarantine performances in 2020 with their critically acclaimed album "Ungodly Hour". The R&B duo trended worldwide throughout the ceremony.
For the Culture ✊?✊?✊?✊?
It is time for Black Artists and the Black Community to go where we are loved and celebrated. For years we overlooked our own award shows. This proposition is not meant to hate the Grammy Awards but it is about knowing our worth. Last year was such an eye-opener in black culture and we came together as one. There is power in unity. In 1989, for instance, Black artists boycotted the Grammys. A year later, Will Smith and DJ Jazzy Jeff were the first rappers to win a Grammy.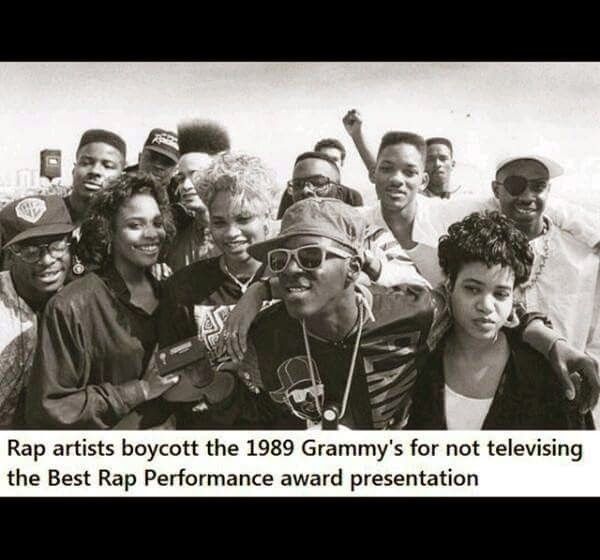 Last night, 22 years after Lauryn Hill won Best New Artist, Megan Thee Stallion became the second female rapper to win for the same category. The Academy committee released a statement in November stating that progress is made with this years' nominees. The black nominees made up 30 percent of all nominations. Do you think this is progress when so many black artists dominate outside of R&B and Hip Hop?
More Black Parades ?
From someone on the outside looking in, one may argue that awards are only for validation. Artists put in a lot of hard work, sacrifices, and time just as we do for our jobs. As humans, we all just want to feel appreciated every now and then. Let's normalize celebrating our Black networks and award ceremonies to build a better platform for the culture. No matter what, we are so happy for the big wins, iconic performances, and red carpet looks from last night. Please be sure to take a look at all of the hottest red carpet looks on our Instagram and Twitter. Be sure to click the Grammy link to check out the performances you may have missed.
If you want to read more, follow us on Instagram, Facebook, Twitter & Pinterest!