It's National Barbie Day! To celebrate, we compiled a brief history of the start of Black Barbies ? Enjoy!
Barbie was created in 1959 by Ruth Handler, co-founder of Mattel. According to stories, Ruth saw her daughter playing with paper dolls and became inspired to create a real-life product. On a trip to Germany with her husband, Ruth saw the iconic Bild Lilli dolls and finally found a mold for her real-life dolls. It was time to put her idea into production and thus, Barbie Millicent Roberts was born. Barbie first debuted on March 9, 1959, at the "American International Toy Fair" in New York City. Bild Lilli dolls stopped production in 1968 with Ruth & Mattel buying the copyrights and completely scrapping the doll to replace her with Barbie. In a way, Bild Lili was the Original Barbie.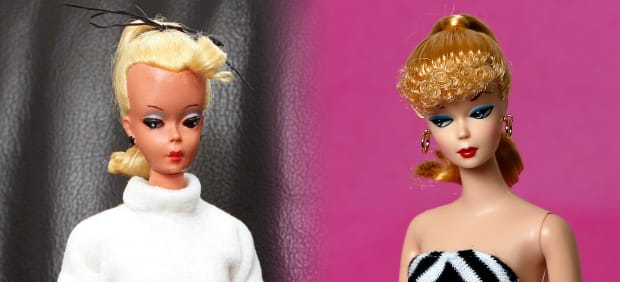 Mattel attempted to make the first "black" Barbie in 1967 with the "Colored Francie". However, Francie was just a mere replica of her white counterparts. She had the same head mold, just with deeper toned skin. Francie had eurocentric features and copper straight hair with bangs. She surely didn't represent what the majority of Black women in the early 70s looked like. Due to poor sales, "Colored Francie" was discontinued in 1968.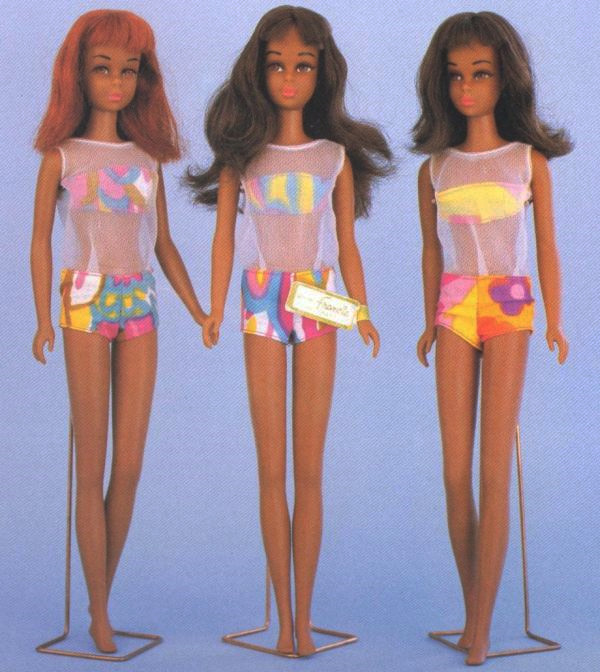 The First "black" Barbie doll, Christie, premiered in 1968 in response to the Equal Rights Movement. She was the first non-white Barbie and Barbie's best friend. Christie was first released as a paper doll, then reintroduced with two other dolls as a set of "Talking Dolls". All 3 dolls came with a string in the back that when pulled said, "Let's go shopping with Barbie," and, "I love being a fashion model," among other phrases. Christie also starred in the Barbie movie, Barbie & Her Sisters in the Great Puppy Adventure (2015). The Christie Doll was revamped many times between 1968-2018. Although the doll is no longer being produced, Christie, The First successful "black" Barbie will never be forgotten.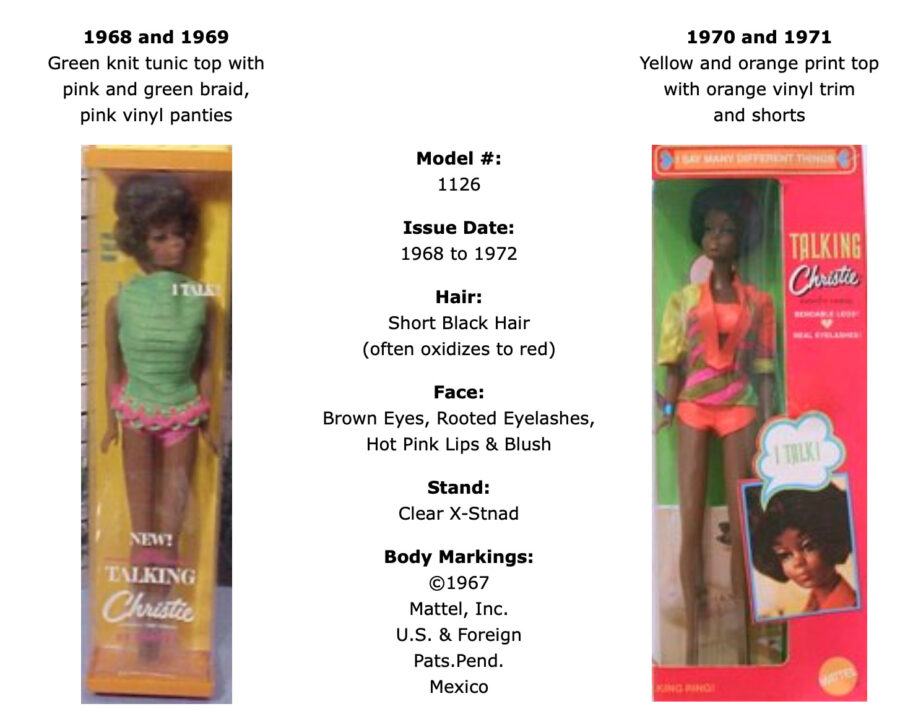 After Francie, Mattel attempted to reach the African-American community again with the release of the Julia doll in 1969. Julia was modeled after African-American actress, Diahann Carroll. In the 1970s, Diahann played a nurse named Julia in a 1970 television show of the same name. Julia was one of the first Celebrity Barbie Dolls.
The First Black Barbie to actually take on the Barbie name released in 1980. While Christie may have been the first black/deep-toned Barbie doll (we know, it's confusing), Barbie (1980) was the first African-American doll to be given the title of Barbie. This Barbie was groundbreaking, sporting an afro and deep skin. She was the first African-American Barbie who was actually named Barbie and given her own life. No longer was she "Barbie's black best friend". No, she made a name for herself.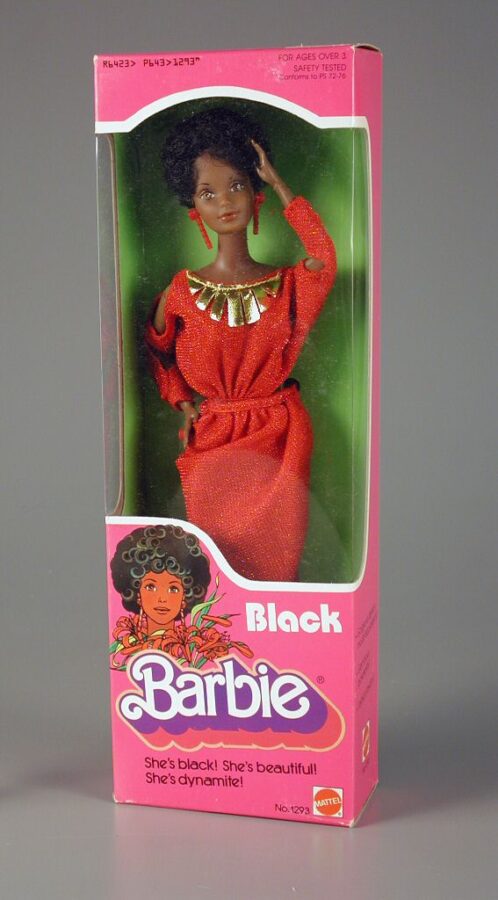 Black Barbie Takes Over
The Black Barbie was designed by the legendary Kitty Black Perkins. Kitty joined Mattel in 1978 as a principal designer for Barbie. Having never owned a Barbie in her childhood, Kitty broke barriers when she helped introduce the First Black Barbie to the world. Kitty modeled the First Black Barbie after the legendary Diana Ross. Kitty was enamored with Diana's grace and glamour and used her lifestyle as a touchstone for Black Barbie. "She's black! She's beautiful! She's dynamite!"
"When I designed it, I wanted her to be the complete opposite of the traditional blonde Barbie, in that I wanted her to have different skin tones, and short, natural textured black hair instead of Barbie doll's long, blonde locks. I wanted her to have a slim silhouette instead of the traditional ball gowns that we usually put the blonde doll in. I wanted her to reflect what the black culture was, and what was familiar to our black collectors and children that actually played with Barbie dolls". – Kitty Perkins talks First Black Barbie (via Mattel)
Since the induction of The Black Barbie in 1980, Barbie has encompassed a multitude of races and cultures. Barbie has traveled the world, fell in love, got her dream job, fell out of love, got her dream house, and more. In a way, we can all aspire to be like Barbie. There is honestly no telling where Barbie could go next. In 2020, Barbie received a Black History Month revamp with costume designs by the great, Shiona Turini. In our opinion, these are some of the best Black Barbies we have seen. The facial features vary greatly and so do their skin tones. Black people have never been monolithic and this latest release serves us well.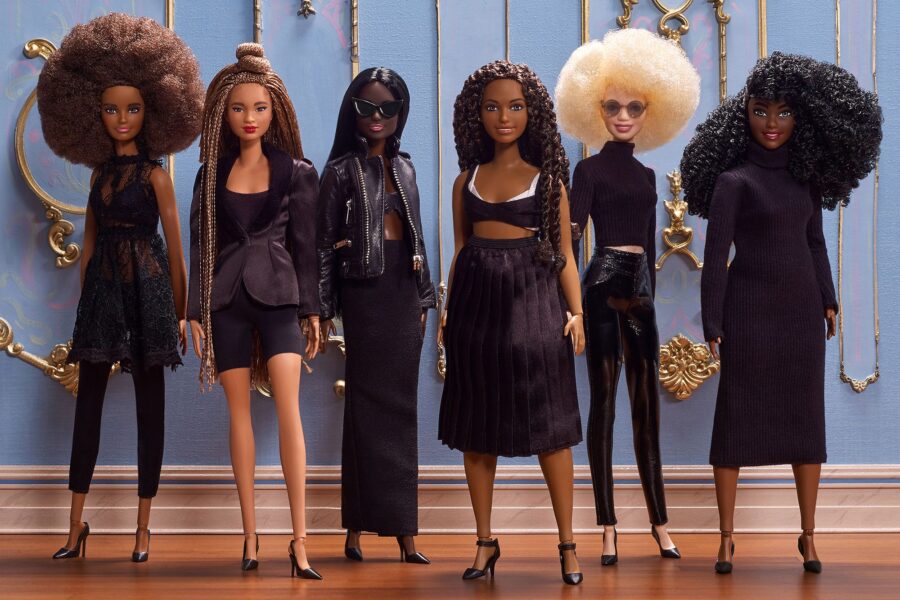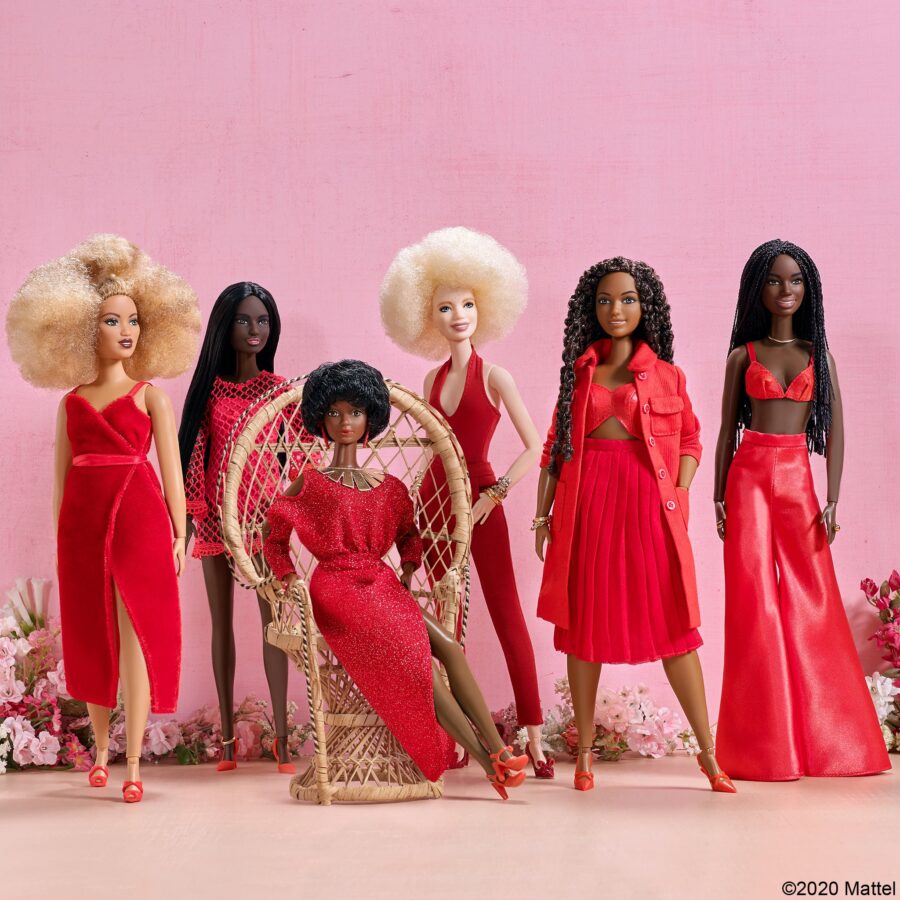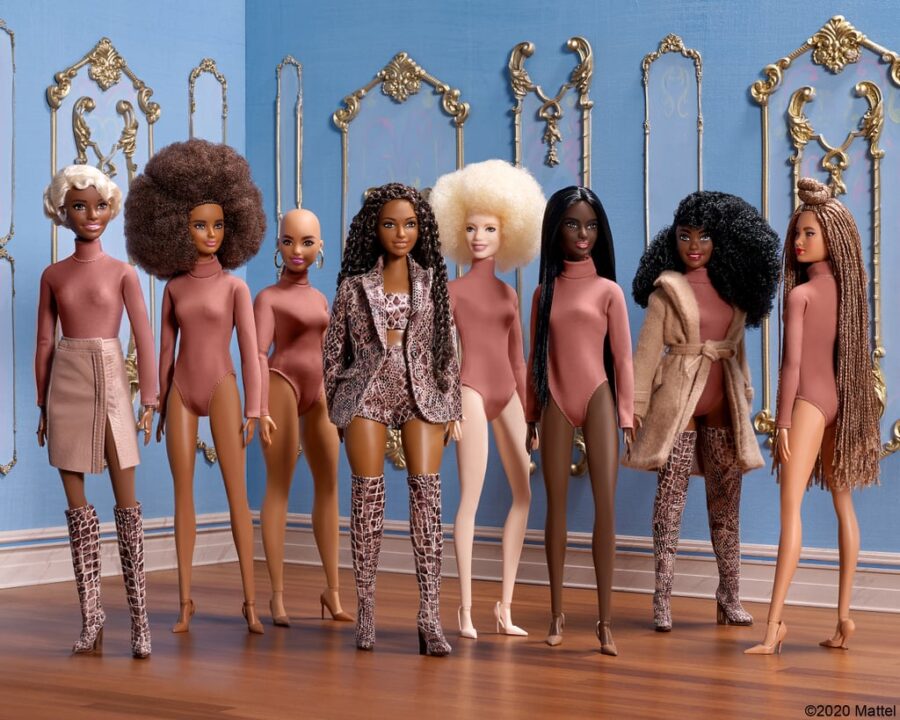 What do you guys think about the History of The Black Barbie? Let us know below! Next up, BRATZ?.
If you want to read more, follow us on Instagram, Facebook, Twitter & Pinterest!