Adeniké, whose name is defined as 'The Crown Cherished', has been a musician since the early age of 13. She was encouraged by family and friends to pursue her passion professionally. When she was in her late teens, Adeniké began to write and record songs with her older brother. As a South East London artist, Adeniké showcases her Nigerian roots through the deluxe version of her self-titled EP.
Her EP showcases the ups and downs of love and relationships. The opening track "Enough", shows Adeniké demanding better treatment for women. She showcases the positive side of love with "Sweet Love". Her deluxe version includes two new tracks titled "Ready" and "Feeling It". Ready features artist AdeJosh and showcases the chemistry of the bold afro-swing type beat.
Adeniké shares what she has learned while being in relationships. She embraces who she is and is not afraid to advocate for herself.
"To be straight up and let people know what it is from the beginning. If they don't like it then it is not meant to be. Just be yourself. You can't force things. You should never put yourself in a position where you cannot be yourself."
Part of her creative process includes blending genres. Adeniké reveals that it can expand your skills as an artist and help with finding a unique sound.
Artists like Davido, Burna Boy, Tiwa Savage, and Wizkid have inspired the artist's sound and showcase her love for Afrobeats. Jazmine Sullivan, Jennifer Hudson, and H.E.R. inspired her love of R&B. She also wishes to collaborate with these artists in the near future.
Adeniké states that blending R&B and Afrobeats was a natural and unintentional transition. The R&B aspect of her music is an extension of her personality. Adeniké says that it is unexplainable and happened while creating in the studio.
"I think it's quite cool. While doing that you can see the challenges and it expands what I can do. It builds my confidence. Right now, I am trying to find my sound. I am able to do that by blending genres. Also, it shows that I am versatile," Adeniké said.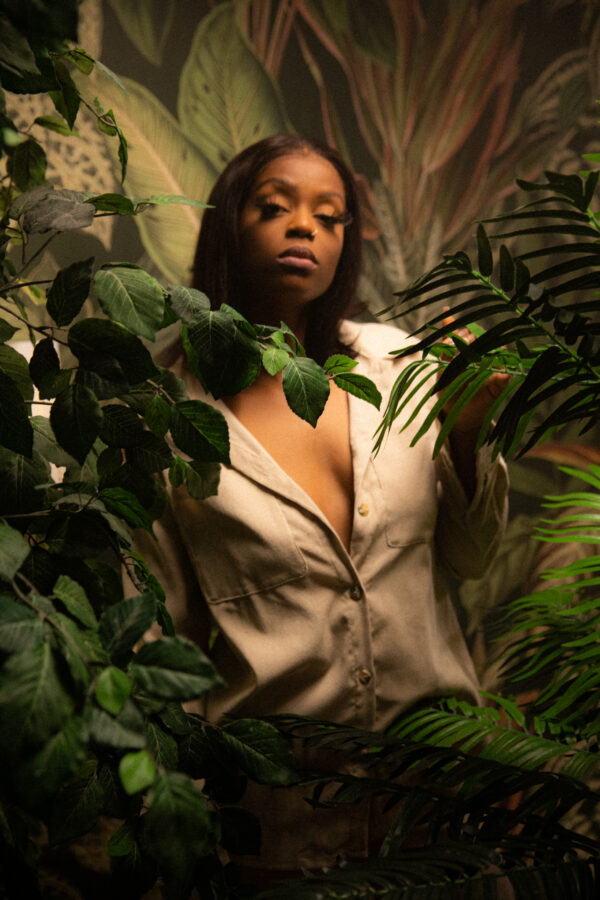 Adeniké shares that her additional tracks are bringing a different sound to the EP. She is excited for listeners to hear.
"Right now the majority of my songs are about love and relationships. These two tracks both have a different vibe to them. They should just expect something different. They are going to love it! It's just a vibe."
If you want to read more, follow us on Instagram, Facebook, Twitter & Pinterest!