Lala the DJ is an LA-based DJ, producer, and music journalist who has worked with brands such as Nike, Adidas, and True Religion. Lala the DJ has gained experience by opening for Future, Cardi B, Doja Cat, and Jaden Smith. She has also played at Roddy Ricch and Damon Dash's birthday parties. Additionally, Lala is working as the official tour DJ for rapper Vory who is under Meek Mill's label, Dream Chasers Records. Recently, Lala was the one of the only female music curators for Tidal's Curated By series. Her latest mix, "The 4th Dimension [B]", has been featured in HYPEBEAST for best new tracks. During the pandemic, she has played on multiple DASH radio stations and has gained producing credit for Billboard charting artists.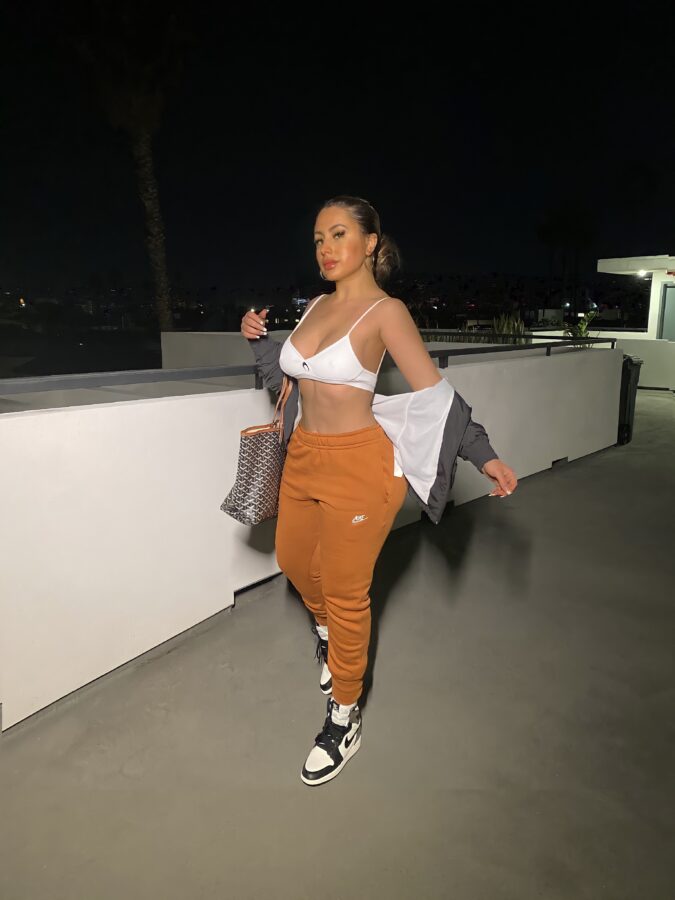 Today, MEF sat and chatted with Lala the DJ about how she found her passion for being a DJ and producer.
What was your musical background before being a DJ?
"I have been into music and playing instruments my whole life. I started with piano, guitar, and violin. Also, I taught myself the piano and guitar. As soon as YouTube came out, people started to put out tutorials. I remember I would pick out songs that I liked and try to play them on the piano by artists like Alicia Keys, or Demi Lovato. I worked behind the scenes in music too. I worked at a Bay Area radio station as a teenager. I would see DJs there but I didn't think of being a DJ at the time. I knew I wanted to do something in music. I wanted to work at a record label or something similar. That's the background."
Can you describe the transition from being a music journalist to a DJ?
" One of my friends who's a very well known producer was becoming a dj and going on a countrywide tour and I wanted to watch him. I saw him DJand it looked easy. I was like 'Oh, I can do that.' When I started, it was not easy at all. I think DJing is one of those things that looks easy. But, it is so much different when you are in front of a crowd. That's how I started DJing. At that time, I was already a journalist, and the transition started with me trying to get more journalists jobs. I used that to get in the door and show my DJing. That was my strategy."
What was one of your favorite upcoming events that solidified your passion for being a DJ?
"It wasn't even a huge event. Since I got my start in LA, any event will have artists in attendance who I've looked up to for years. To see them enjoying my set made me feel like I really knew what I was doing. At that moment you are like, 'Wow! I'm good at this'. Even every day people come up to you and say 'Wow, that was amazing! Where do you play next?' I think anytime someone has said that to me within my first year I thought, 'Wow, I really do this.'"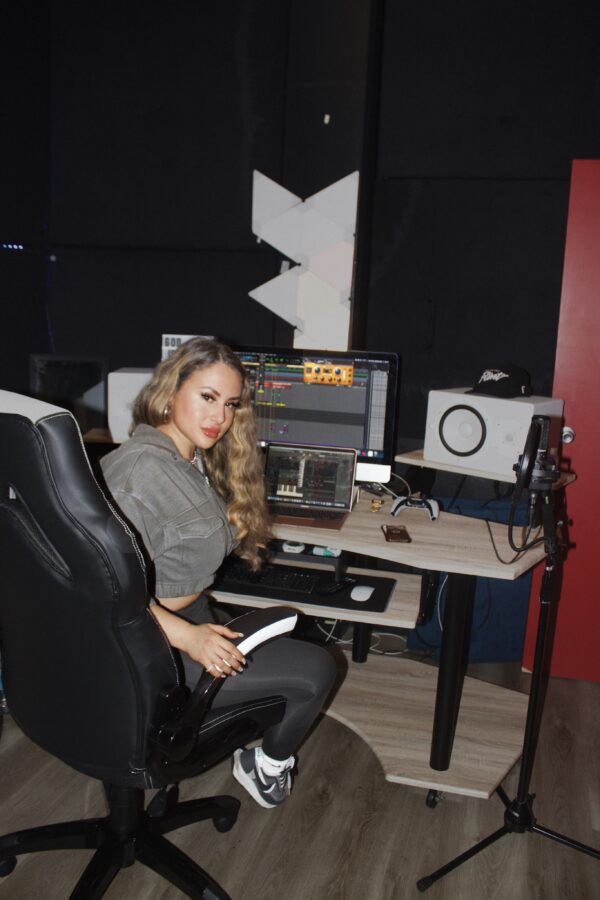 What is your favorite city to DJ in?
"My favorite city to play in is New York. I have DJ'd there several times. In New York you will never get the same crowd twice. That takes more preparation. You can have the Brooklyn hipster crowd or the downtown crowd. The people are so eclectic."
You have experience in producing, how did you get started?
"I got the Fruity Loops software and started making beats. At the time, I wasn't living in LA and I felt out of reach. I have these beats. What do I do with them now? I was like 'Let me try DJing.' I can DJ in any city. I stopped making beats and started DJing. I moved back to the production side a little over a year now."
What artists would you like to work with?
"I would love to work with Ariana Grande. She has always been my ultimate number one artist. Also, I would love to produce for Lil Wayne. In terms of newer artists, Vory and Roddy Ricch."
Lala the DJ is excited to branch out from DJing and give other women the opportunity to shine. She is appointed as part-owner of a new strip club venue that will be opened post-pandemic LA.
"I have DJ'd for this strip club brand for a while. My business partner is my friend who is also a DJ. Over the pandemic, we had the opportunity to run our own club. It will open as soon as the pandemic restrictions are lifted. To my knowledge, it is the only female ran, owned, and operated hip-hop strip club in the country."
For more updates, follow MEFeater on Twitter, Instagram, Facebook, and Pinterest!