TOBi teeters somewhere between Hip Hop and Soul. When we meet, his presence lacks ego. He is sincere, kind, and listens aptly to any of my questions despite running on two hours of sleep.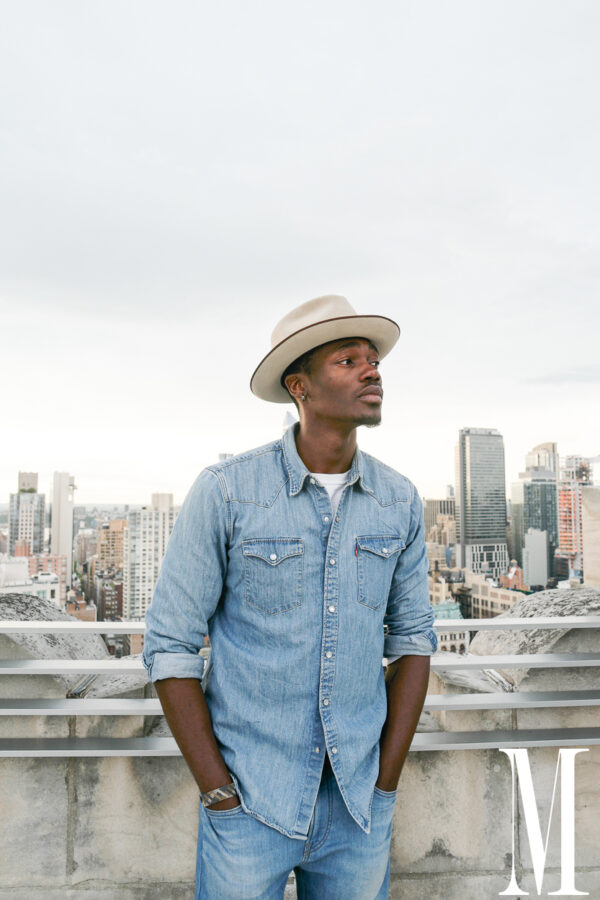 It is clear from our first meeting that this conversation will be incredibly transparent and sincere. The Nigerian born Canadian rapper does not fail. Although we discuss his latest project Still we touch on topics like the facets of culture, the way books affect his art, and the importance of intention in creating his music.

The interview below is some insight into the creation behind his latest project Still and the things that have helped him create this album. It is a testament to the power of personal growth, studying your craft, and creating with intention.
How big of a part does your Nigerian culture play in your art?
As of late, my Nigerian culture has played a bigger part because I am reclaiming my cultural identity. I'm relearning a bunch of things too; relearning the language, the customs, and the proverbs. I'm really embracing it and I understand there were parts I let go as a child and I want it back.
Has your family always been supportive of your work and if not when did they start?
My family has always been supportive of me in general as an individual. Now, as far as my art and my music that's been a more recent thing because they always wanted to ensure that I was thinking things through properly. That I wasn't hanging with the wrong crew and that I was making the right decisions in the past. I wasn't in the past so that's what they objected to. If you heard my prior music you could see why they objected to it.
I watched the clip of you and Tory Lanez battle rapping and I was wondering when did you make the switch from battle rap to more soulful music and why?
The switch wasn't really a conscious decision. I didn't wake up one day and say "you know what I'm just gonna do this," I still love battle rap. I still love the aspect of flexing lyrically but my music is a direct reflection of my personal growth and development. That's just what it is.
Still Album and Influence
What was the process like for Still as compared to FYi?
Still is different! Still is different because my intention at the beginning was already set. When I was on the plane for my first trip to LA I wrote an essay about what thoughts and ideas I wanted to dig out of and those were the seeds for what this project would be.
What is your favorite project or piece that you've worked on so far?
So, on this album [Still] the outro is called "Come Back Home". I'm speaking the language [Yoruba] on there. I'm tapping into ancestral melodies I heard when I was a kid. I couldn't even believe I wrote the lyrics on there because even though it applies to me as an individual it's a universal message. I'm very proud of that song.
You're a big reader, what are you reading right now and has it influenced your work?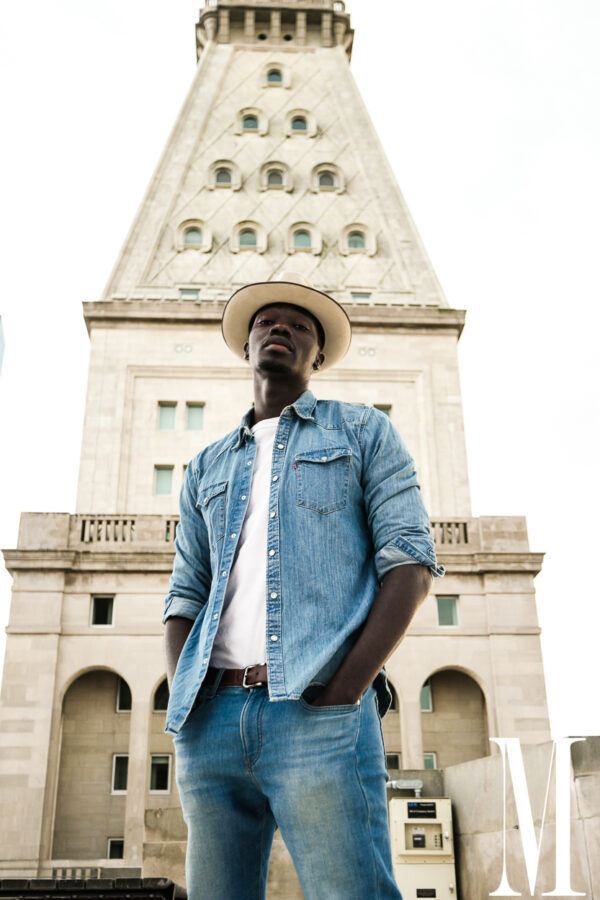 So, I have this thing where I open 10 books at once and I'm not the only person who does that. I just love different experiences. Some of my favorite things that I've read recently include Homegoing by Yaa Gyasi; genius work. The Terrible by Eesa Daley Ward – a British poet. I'm not done reading that one yet but it's beautiful. I've also been reading spiritual stuff like The Four Agreements by Miguel Ruiz.
What do you want your fans or listeners to leave with after listening to Still?
There's a multitude of things that I want them to get. I want them to tap into my experience and not feel sympathy but understand where I'm coming from; empathy. To know that my experience is just one part of the overall human story but it's important to at least understand and look into it. The second thing is I want people to feel and be vulnerable and access emotions that they may be, not necessarily repressing but their normal daily lives don't allow them to access it. Three, I want my people not only to survive but to thrive.
Give us a little bit about how "Werking" came to be.
So, I'd written "Werking" before I got the beat. The idea was basically me being at the depths of my creative life. I wanted to throw it all away I wanted to go and do this job so that I wouldn't have to keep chasing this music dream and a series of fortunate events happened. I got the beat from Illmind. It spoke to me; It was the perfect canvas. I'm a very emotional person so I let it all out.
Do you always write the words before the beat or do you like the beat first?
It changes depending on the song but I prefer to have the words first because I come from a poetry spoken word background. When I listen to music the first thing I do is listen to what the person is saying. Words are powerful; they change our internal states, our ideologies and the way we look at life.

What is the best piece of advice you've gotten from someone in the music industry so far?
It'd actually be from my manager John. I'm not gonna be quoting him verbatim but it's along the lines of whatever you're putting out into the world you have to be a hundred percent sure about it. You need to care about what you're putting out. You shouldn't be putting out stuff for the sake of having content. It's the intent behind the content because it's affecting people's brains. That's the thing about art it changes the consumers perspective, world view, ideology.
You spoke about your love and appreciation for Gil Scott Heron and Celine Dion. They're two very different artists Gil more poetic and Celine although she's a great writer is an amazing vocalist. Would you place yourself somewhere between the two or closer to one end of the spectrum?
That difference is the reason why I love those two. Gil Scott has insightful lyrics I tap into that a lot. Celine, her range is out of this world. She's a phenomenal singer. I think I am somewhere in the middle because I am actively working towards not just broadening my vocal range but strengthening it and having more power. It'll happen over time.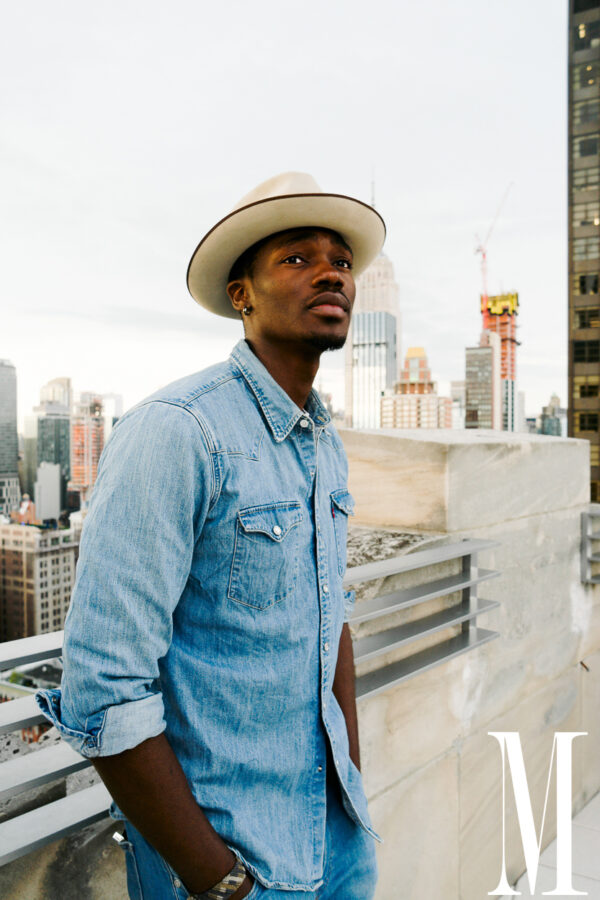 Who are your favorite Nigerian artists right now?
Burna Boy. Brymo—I love his sound. It's not contemporary but it's very sweet. Falana—she's from Toronto but she's culturally Nigerian and is one of my favorite artists right now. Falz The Bad Guy. Mi Abaga; he's a wordsmith. Of course, there are good songs from Wiz Kid and Davido as well.
Outside of Toronto and Nigerian culture which places and culture really speaks to you?
It depends on the medium. As far as music I love Caribbean music. I love dancehall and Soca. Catch me at the fete best believe! I'm also getting into Cape Verdean music as well. Spiritually I'm pretty tapped into Eastern philosophies; Taoism, Buddhism. As for cuisine definitely the Caribbean. Give that Roti and that Jerk, that rice and peas. I also like Latin American food.
Share one of your vices with us.
Pastries… don't have me around a bakery. But for real, I was gonna say I'm a pleaser, but I don't think that's a vice. It can definitely get you in trouble though because people don't know how to behave.
Although TOBi wasn't referring to music here, his pleaser personality appears in his music. The album Still can be broken up into three parts: Searching, Conflict, and Salvation. Each part provides vulnerability and strength of self that is extremely pleasing; at the very least because it is so lyrical and honest. Be sure to take a listen to the album on Spotify or Apple Music.