In August, the world's first ever Black Veganfest will be coming to New York on August 11th, the event is being spearheaded by Grassroots Artists MovEment (G.A.M.E).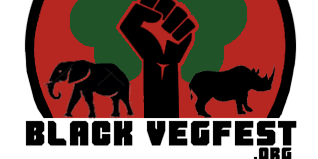 G.A.M.E is a not-for-profit organization that is responsible for ensuring that Black Vegfest addresses socioeconomic and political issues of the Black and Latino community.
The objective is to approach the community with compassion, love, and understanding, devoid of long-winded and irrelevant plights of activism; while comparing non-veganism with slavery.
Focusing on the care of animals, being healthy, and taking care of the earth.
Black Vegfest mission statement reads;
"Our "Black" in Black Vegfest is purposeful, but not a different kind of veganism. It's an extension of community activism for black and poor and oppressed peoples everywhere."
Black Vegfest is giving homage to Black August, the month of August is set for Black people to dedicate themselves to our freedom fighters and the whole fight against oppression.
The event will take place at Herkimer St. between Ralph Ave. and Howard Ave., New York. You can buy tickets here.
What are your thoughts on the story? Leave us a comment! And check us out on Facebook, Twitter, Pinterest, and Instagram!