Summer is a time that we definitely want to look our best. So, here are 10 beauty tips that we believe all our MEFeaters should take part in. Whether it's skincare or hygiene, learn how to look and feel your best during the hottest season of the year.
1. Always Carry Facial Refreshing Spray
Have you ever been out for a long time, and your face starts to feel dry? My friends all think I'm extra for doing this, but I always carry a refreshing facial spray in my purse and give myself a spritz or two for good measure. This tip keeps your skin moisturized while you're out and ensures you don't look or feel crusty.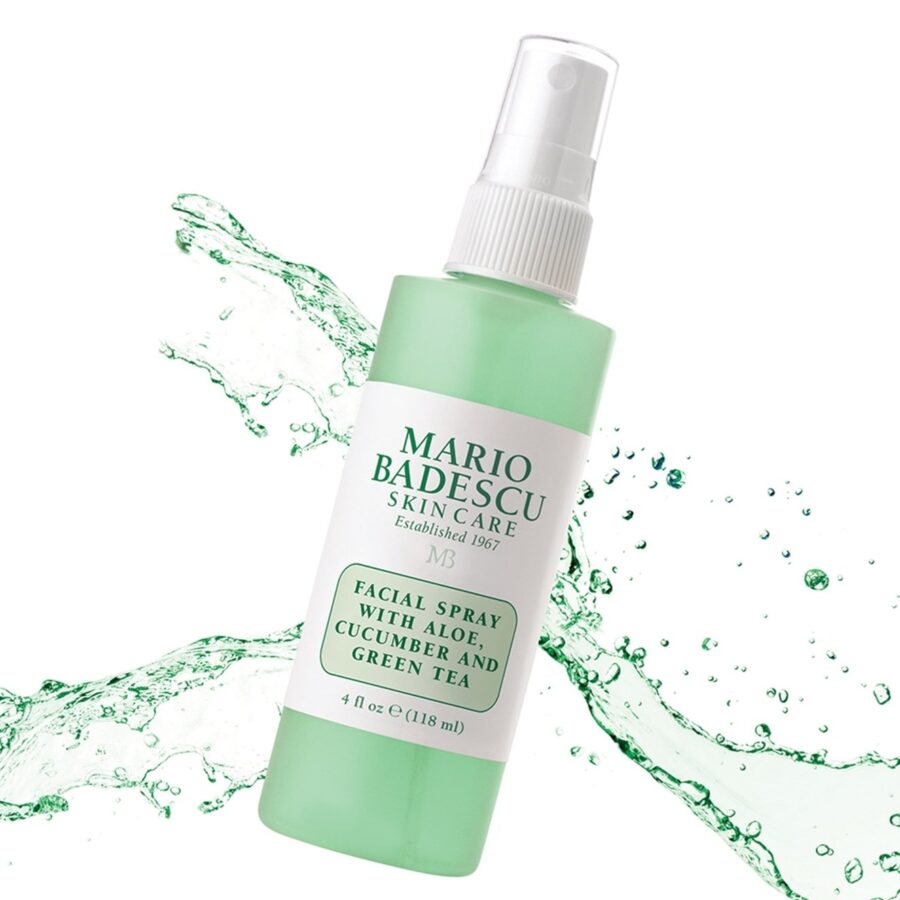 2. Find Your Signature Perfume
Everybody needs their signature scent. This beauty tip can go a long way when it comes to meeting new people, finding a love interest, or just wanting to stand out amongst your peers. Check out your local Sephora or department store and try out as many different perfumes as you can until you find one that resonates with you. Rihanna's Fenty Perfume is back in stock after selling out of the original launch's limited quality. Since everybody talks about how amazing she smells, we don't want to miss out again!
3. Use Press-On Nails to Save Money
Getting your nails done can leave a huge dent in your bank account. The best way to ball out on a budget and still look cute without a full-set, is buying press-on nails. There are plenty of cute styles to buy from in stores and online, and people have even started their own businesses selling exquisite press-ons.
4. Black Girl Sunscreen
The myth that black people don't need to wear sunscreen because of our darker skin tone is absolutely absurd. We have to continuously fight that stigma and recognize that all skin needs protection from UV rays! However, many sunscreens leave a horrible white cast on our melanin skin. I advise everybody to try out the Black Girl Sunscreen brand as it is chemically made to blend in seamlessly to our specific skin type.
5. Take Your Vitamins
Hair, nail, and skin supplements are important for your overall health and appearance, especially long-term. From biotin to apple cider vinegar gummies, I have been investing in my appearance so I can look my best this summer. Personally, the Goli apple cider vinegar gummies are the best because they taste good and are beneficial for weight loss and my immune system.
6. Drink Chlorophyll Water
This beauty tip has been trending year round. Chlorophyll is the what makes the trees and leaves around us so green, vibrant, and healthy. You can buy chlorophyll drops and put them in your water everyday to help stimulate your immune system, cleanse your intestines, get rid of bodily odors, and energize the body.
7. Wash Your Makeup Brushes
If you haven't washed your makeup brushes in a while… it's time. Dirty makeup brushes can contribute to troublesome skin, clogging your pores and creating unwanted acne. Dermatologists advise that you clean your makeup brushes once a week and invest in new ones after 2-3 months. Here is a detailed tutorial on how to do a deep clean on your makeup brushes.
8. Exfoliate
Exfoliating regularly can help clear out clogged pores and decrease the number of breakouts you have. The summer heat is no joke, so it's pertinent that we maintain the healthy foundation of our skin. Exfoliating also increases collagen production, which is what creates a glowing and vibrant base for our skin. A few ways you can exfoliate is with an exfoliating brush, gloves, or scrub.
9. Try Out Derma Planing
I recently had my first derma-planing appointment at the dermatologist and loved it. Derma-planing is a cosmetic procedure often done by an esthetician that removes the top and less healthy layers of your skin to reveal an even brighter and more healthy layer. An exfoliating tool is used to remove the dead skin cells, acne scarring, sun-damaged skin, wrinkles, dry skin, and peach fuzz. This is a low-risk procedure and is not painful at all!
10. Invest in a Jade Roller
Jade rollers are a great tool to use when you want to reduce any redness or puffiness in your face. I like to use mine after I do my nighttime skincare routine so I can wake up in the morning feeling refreshed. You can get yours from your local Target or even order one on Amazon.
If you want to read more, follow us on Instagram, Facebook, Twitter & Pinterest!