Each week we compose a list of newly released songs that we think you should hear.  Here are some of the best releases you may have missed this week!
'Empress' – RAY BLK
'Empress' is an incredible song, to say the least. RAY BLK talks about the past men in her life and their unattractive qualities that led to the demise of the relationships. These experiences helped her realize she's an "Empress and won't settle for less", as she so beautifully sings in her song.  You can't help but fall in love alluring voice of RAY BLK.
"Call When You're Sober" – Kevin George

Connecticut based artist, Kevin George has just made his major label debut with new single, "Call Me When You're Sober", a track about sobriety and loneliness. The catchy chorus and beat will have you hooked instantly. Kevin George has released two projects this year, "LOVELAND", and "FORTINA" This track is just a taste of what's to come on his upcoming third project.
'Mesmerized'- Courtnie

The visuals for 'Mesmerized' by R&B songstress, Courtnie expresses the beauty of being utterly obsessed and in love with yourself. Courtnie states that sometimes "We give our lovers too much". The stunning visuals for her 2017 project, I Feel Like Color, were all curated by black women.
'KILLSHOT ' – Eminem
The beef between Eminem and Machine Gun Kelly lit up last week when Eminem fired back at MGK in his scathing diss, 'KILLSHOT'. In the diss Eminem takes shots at MGK's name, "But how you gonn name yourself after a damn gun and have a man bun?", and career, "This is it, as big as you're gonna get, so enjoy it. Hag to give you a career to destroy it." Ouch. MGK has yet to release a response track.
'East Atlanta Love Letter' – 6LACK ft. Future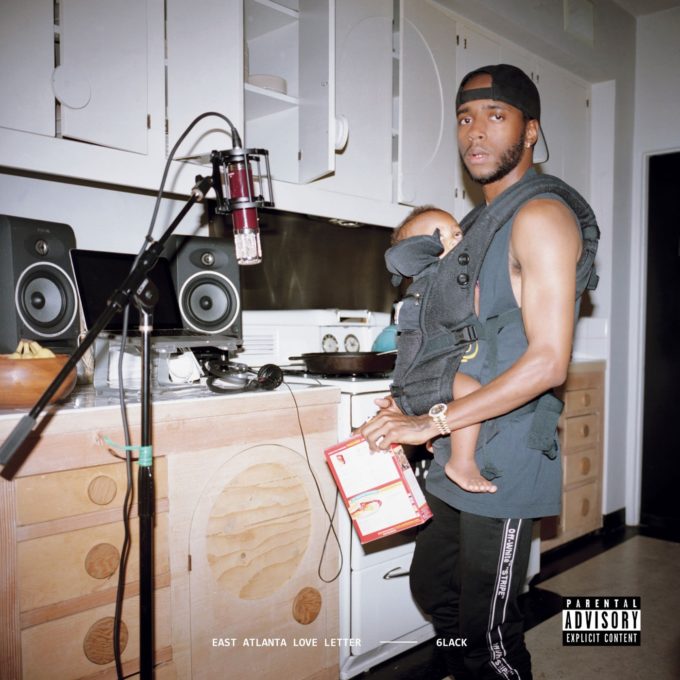 6LACK delivered his sophomore album, East Atlanta Love Letter, an ode to his old life and hometown as he frees himself to become the man he is meant to be. On the track, 6LACK teams up with fellow Atlanta native, Future, to deliver a seducing mix that makes you want to grab your lover, light a candle, and just vibe. 6LACK's East Atlanta Love Letter is filled with r&b classics that will be called timeless one day.