Only a couple of days until some of you will celebrate Christmas, but we've still got you! MEFeater is here with some festive Looks of the Week – December 23rd edition.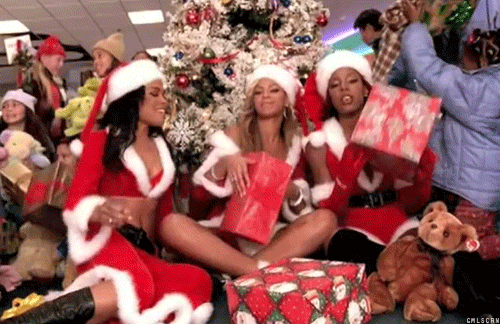 Hey MEF fam! Are y'all excited to kick back and relax for the holidays? It's Looks of the Week – December 23rd!
We've some great streetstyle and celeb looks this week, as usual. ? You can really see the Autumn/Winter season fashion appearing throughout the red carpet events now.
Along with our usual streetwear and red carpet coverage, the team here at MEFeater Magazine were honored to have model Ebonee Davis in for a shoot earlier in the week. While it's not out just yet, we gave you guys a preview below. For a further sneak peek, click here. Mark Clennon was our photographer for the day and @ziggymackjohn slayed at the styling. ✌️We can't wait for y'all to see the full piece!
✨ If you love MEFeater's 'Looks of the Week' segment, you just might love our new fashion segment 'MEF Street Style Chronicles' where Editor-in-Chief Gabrielle Amani interviews a young gal in NYC. The second edition, photographed by Andy Santiago on Instagram as @Alrdysuccessful, features the ever so stylish stylist, Krystal Scott also on Instagram as @callmelukehshapiro. Check it out right on over here. ✨
p.s. If you're out there doing last minute shopping for family, friends or colleagues, check out MEFeater's Gift Guide for the Holidays. There are great ideas for every type of person you may be shopping for. ?
Looks of the Week – December 23rd
This slideshow requires JavaScript.

Seen something you think we missed? Let us know! Find our contact details below. Happy Holidays to our readers. ?
Do you have a favorite MEFeater 'Look of the Week?' Leave us a comment or we're on Facebook, Twitter, Pinterest, and Instagram! ?