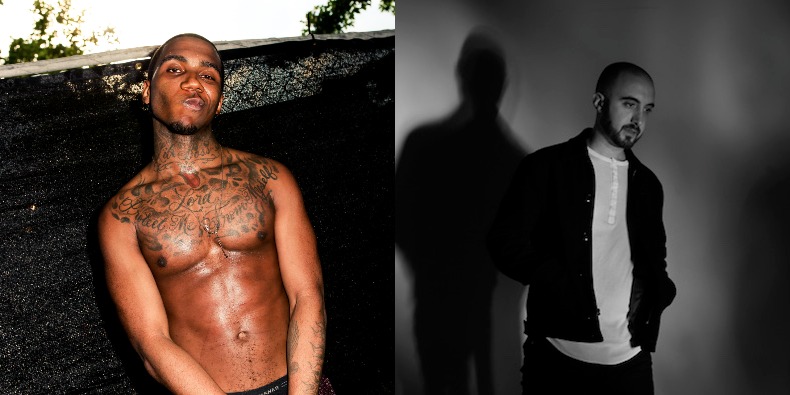 Succeeding his recent studio album Hip Hop producer Clams Casino has announced a US tour alongside none other than the Based God himself. Having released 32 Levels recently, Clams Casino and rapper Lil B head on the road for five days performing in California, New York, and Pennsylvania. Although the pair has a significant body of work together, this is the first time both artists take on a project beyond just a studio session.
Lil B hasn't released any new music since 2015, but his impact and relevancy is still honored, dismissing any doubt that he's solely an one hit wonder. In a recent interview with XXL Magazine Lil B mentioned his way of making music as, "I come from making music however it comes because you know it's motherf*ckers that need the music because that's all they got." The West Coast native's influence has latched onto trendy rappers such as Lil Yachty and Lil Uzi Vert; which commands the importance of diversity.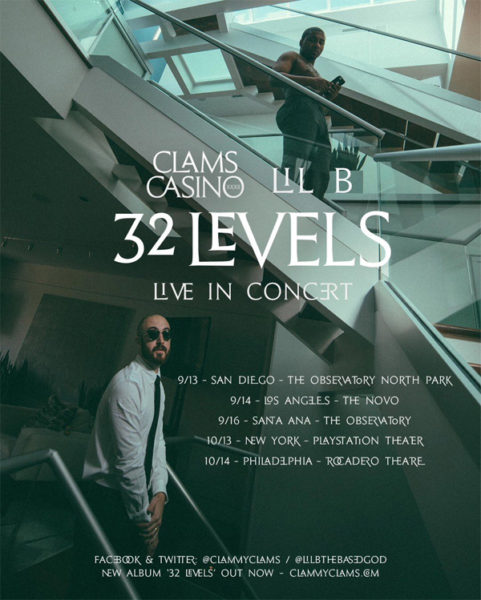 Clams Casino explained his chemistry with the Based God as "supernatural." It's tough to categorize both artists into a certain genre. This seems to be why their body of work compliments each other so well. About four years ago, Clams Casino was a full time college student with a passion for producing music which he says was more of a hobby. Now he's collaborated with a variation of artists and hopes to furthermore leave an imprint in the music industry.
The co-headlining tour kicks off in September and ends in October of 2016. Tickets are available for purchase on clammyclams.com
Follow us on Twitter and Instagram @MEFeater

Subscribe to our mailing list