Race in America has always been a difficult issue to tackle. But for Jason Whitlock, he doesn't see it as black and white. The Fox Sports 1 journalist stirred up controversy earlier this week when he commented on the May 31st vandalization of Lebron James' Los Angeles home. Right before the NBA finals, the athlete's front gate was spray painted with the n-word. This act was shocking, but Lebron responded without surprise. "No matter how much money you have, no matter how famous you are, no matter how many people admire you, being black in America is tough. We've got a long way to go, for us as a society and for us as African Americans, until we feel equal in America." he told reporters. However, Whitlock felt differently. He described the situation as a "disrespectful inconvenience."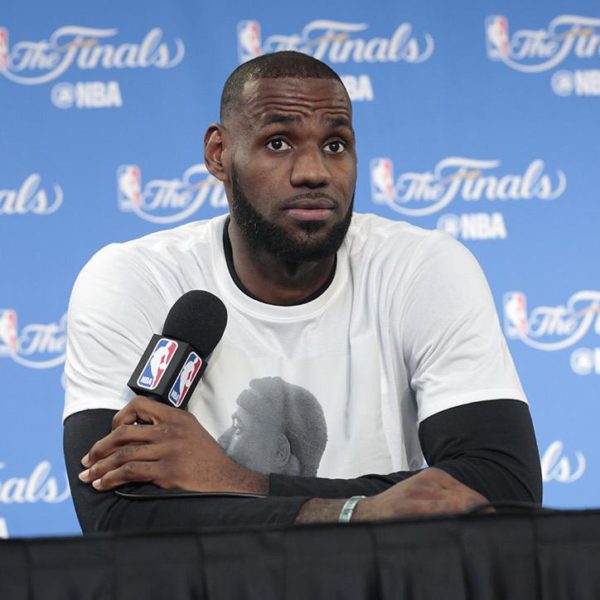 "Racism is an issue in America but is primarily an issue for the poor. It's not LeBron James' issue," said Whitlock on "The Herd." Whitlock hits some fair points, but not quite. Although classism is one of America's greatest problems, Lebron clearly has not circumvented racism simply because he is wealthy. The racial slur still made its way onto his door. "If you're poor, regardless of color, you're catching hell in America and on this planet." said Whitlock. Lebron also received backlash for comparing the vandalism to Emmett Till. This statement was pretty problematic. But while the 1955 violent murder of a black child is not comparable to Lebron's scrutiny, the basketball player still receives some scorn. It may not be as violent as middle class African-Americans, or Jim Crow, but its general presence still proves there is an issue to confront.
"He has removed himself from the damages and the ravages of real racism." said Whitlock. It's hard to say what real racism is. But something about Lebron's circumstance feels very, very real.
Is Whitlock dead wrong, or does he have a point?