Food trucks are the newest food craze, especially in the summertime! For the person who wants fast food speed with restaurant quality… food trucks are ideal!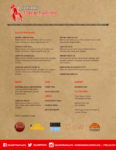 Cousins Maine Lobster is totally authentic and innovative; with real Maine lobster along with gluten-free, organic, and vegetarian options. Check out the CML menu:
About Cousins Maine Lobster:
You may recognize the name Cousins Maine Lobster from their appearance on Shark Tank in 2012 where they secured an investment from shark Barbara Corcoran. However, you may not know how fast and far they have grown since. The franchise now has twenty-six trucks across fourteen major American cities, a brick and mortar restaurant in LA, and plans to open more restaurants in some of their other growing markets. CML has become more than food trucks. The company is quickly becoming a complete brand with fashionable apparel, television appearances, celebrity partnerships, and a large loyal following. Barbara Corcoran says that Cousins Maine Lobster is one of her best investments since becoming a Shark.
Some Celebrity Connections and More…
The Interview: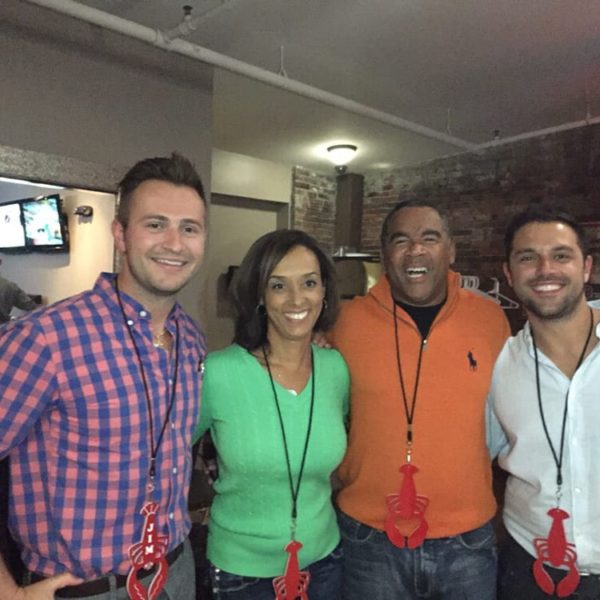 We had the opportunity to interview the owner of the CML Atlanta franchise, Tony Harrison. And we got extra exclusive info because, yes, he is my father!(: I have had the opportunity to taste all the menus items, meet the cousins, and even work on the truck. The company is one of the most genuine I have seen. The owners and franchisees take their food prep, and service very seriously. That ensures a perfect product and dining experience every time!
What made you decide to invest in a CML franchise?
"Like so many others, I saw Cousins Maine Lobster on Shark Tank. This sparked my interest in trying the food. However, that interest turned into a trip to L.A. to meet the cousins and inquire further into the business. The rest is history"
How have you applied your own business experience to your franchise?
"I have a corporate background, so I put an emphasis on the core business principals one would use in any business like sales, operations, customer service, P&L, and quality."
What is the most popular menu item?
"Our most popular menu items are our lobster rolls, specifically the Connecticut Roll which includes sautéed Maine lobster in a toasted, buttered roll with a lemon butter drizzle on top."
What is your favorite dish from the truck? 
"I have two: the Connecticut Roll and the New England Clam Chowder"
What is coming up for CML ATL?
"We have been fortunate enough to have been voted the number one food truck in Atlanta two years in a row. Because of this success we plan to open Atlanta's first Cousins Maine Lobster restaurant this coming winter."
Come out to CML Atlanta (or the truck nearest you) and try the food that everyone is talking about! There isn't a NYC truck yet, but who knows that could change… CML currently has trucks in the following cities: Atlanta, Dallas, Houston, Los Angles, Las Vegas, Napa Valley, Nashville, Orlando, Phoenix, Portland (ME), Raleigh, Sacramento, San Diego, and San Antonio. Just click on the city nearest you to see their event calendar, catering info, and more! Follow at Instagram: @CMLobsteratlanta Facebook: @CMLobsterAtlanta Twitter: @CMLobasterATL
Check out the food:
This slideshow requires JavaScript.
Are you a Foodie? Do you have inquires, questions, etc? Comment below!
Subscribe to our mailing list