Photo: CNN Evacuation via CNN Twitter
Pipe bombs were sent to high profile democrats, Barack Obama and Hillary Clinton which triggered an F.B.I investigation this Wednesday.
Another bomb was also sent to CNN causing the Time Warner Center in Manhattan to be evacuated today. The bomb was addressed to, John Brennan, former C.I.A director under Barack Obama.
Following the bomb sent on Monday, to the house of famous billionaire philanthropist George Soros (known for his donations to liberals), the F.B.I are considering the possibility that the bomb may have been sent by a serial bomber.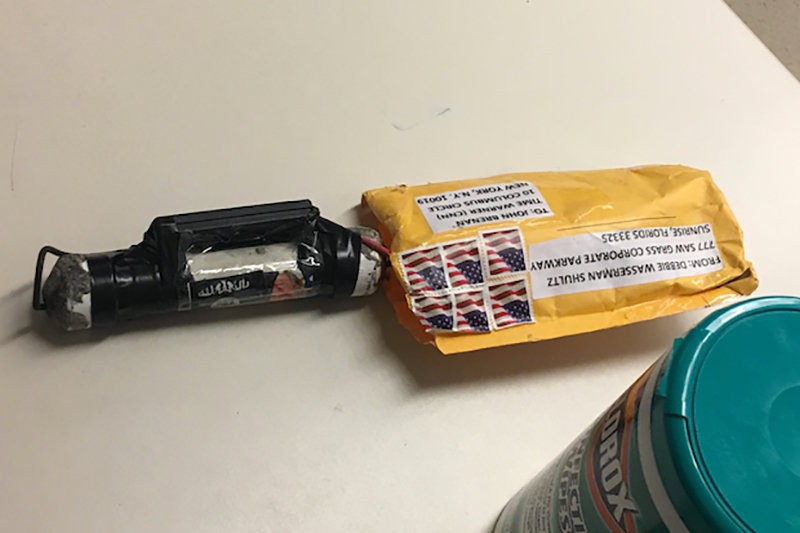 All the bombs were sent in manila envelopes lined with bubble wrap. The return addresses on the bombs were those of Florida Congress woman Debbie Wasserman Schultz. The reason is still unclear but the F.B.I has stated that addresses were all computer printed.
The highly charged political atmosphere in America coupled with the targets being prominent left wingers make the possibility of serial bomber likely. Thankfully all the bombs were intercepted due largely to routine screenings of mail. The successful screenings ultimately saved the lives of the targeted and many potential bystanders.
In a country that is nearing its midterm election this string of bombs has generated more chaos and fear. The reasons behind the bombs are still unclear but the F.B.I and the country is looking for a quick resolution to this terrifying situation.
Subscribe to our mailing list