We've been racking our brains on how to honor our beloved Mrs. Knowles-Carter (Beyoncé) and what better way than showcasing her 2017 style. #worthynotworthy
Side Bar: If you're still feeling a little festive, why not catch Bey's holiday merchandise? Check it out and shop here. Yes, "Slay Bells" is our favorite product. ?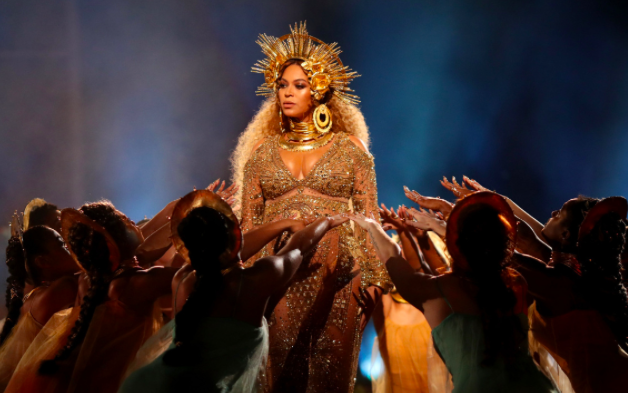 Beyoncé – Looks of the Year 2017
You could say it's been a hell of a year for Queen B and her Beyhive but really, isn't every year? Lemonade is still a big talking point, her and Jay-Z welcomed Sir & Rumi and at the moment, Coachella rehearsals are ongoing. Oh yeah, and Bey performed at the Grammys while heavily pregnant. AND, she continued to set records and win awards throughout the year along with carrying our her #BeyGood efforts. Let us not forget, there's reportedly a joint album on its way! Beyoncé x Jay-Z? Bring it on! Read more about that here. Now, let's take a breath.
We, her Beyhive, were also blessed and never let down with a steady stream of Instagram posts. You may or may not have noticed from our Looks of the Week features. I ain't sorry. ? The team has shared an ongoing joke that at some point we would have to bow down and give Becky with the good hair's nemesis her own segment. A Queen deserves it tbh. ?‍♀️
Please enjoy our compilation of Beyoncé's best looks from what has been a slow and tiresome year for most. Fashion might just save us all yet.

This slideshow requires JavaScript.

Photo credit: Instagram @beyoncé unless otherwise stated.
---
Got a favorite look from above? Or, are you more excited to see what Bey brings in 2018? How about that joint album? Let us know your thoughts!