Queen B has graced us yet again with some quality product. This time, the Lemonade artist has released new holiday merchandise.
TBH, it's exactly how festive you would except Beyoncé merchandise to be. MEFeater has all the 'Slay Bells' baubles and 'Thicc Holiday' sweaters you could possibly want for your holiday wishlist below.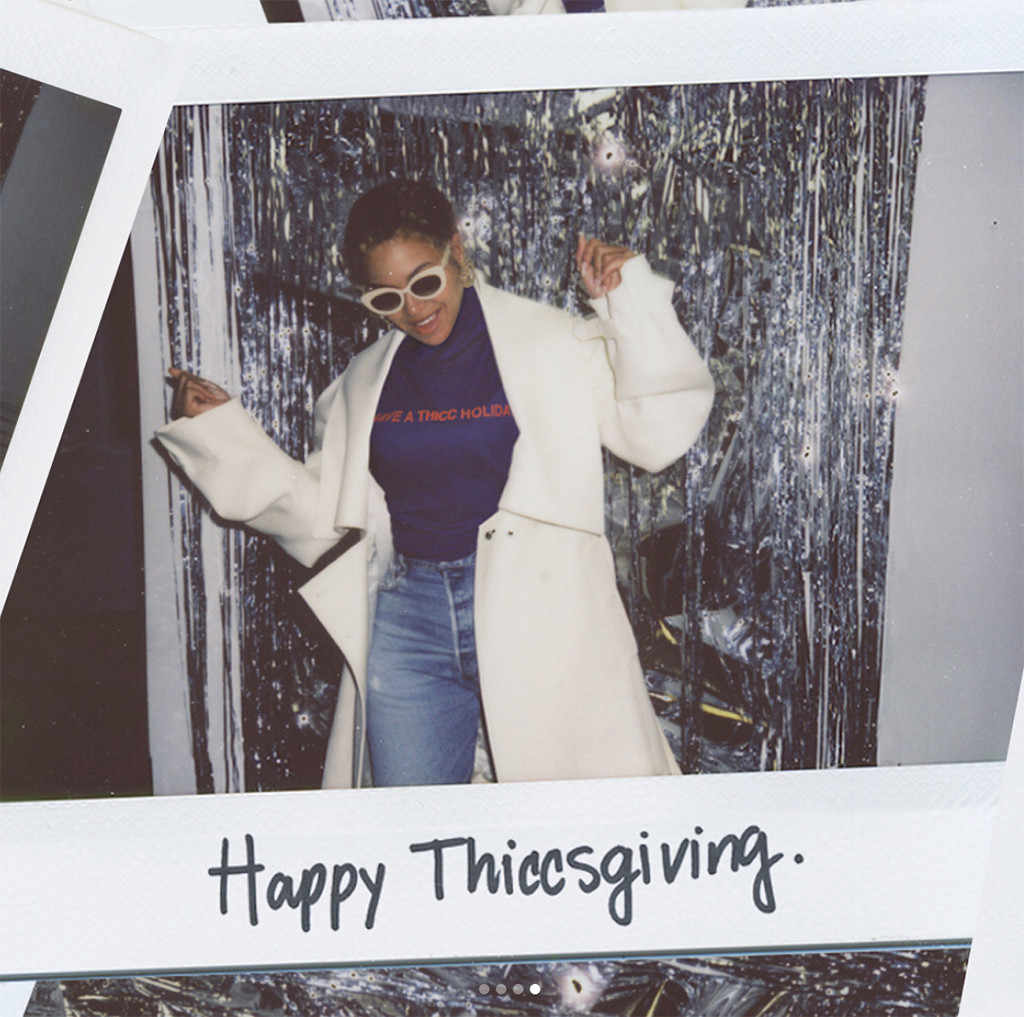 The Lemonade album has well and truly been the gift that keeps on giving. Jay-Z has even given a recent interview to The New York Times where he chatted about how the album made him feel, his and Mrs. Knowles-Carter's careers, infidelity, and race in Trump's America.
However, Beyoncé has been working on other things, not forgetting Lemonade, she wasn't about to ring out 2017 without dropping some merch for her Beyhive to shop. Guess what? It's finally here. Cue celebration!
MEFeater's take: The purchase of a $12 festive bauble is obviously worth it when you'll have 'Slay Bells' as a tree decoration forever. Yes forever, it's shatterproof after-all. ??Included in the new merchandise is kidswear. We can already see Sir Carter and Rumi in that adorable baby onesie.

What do you think of the latest clothing and accessories from our Queen ?? Will you 'Holidayoncé' your tree? Shop all (because why not?) of Beyoncé's latest online merchandise drop here.
Let us know your favorite picks. Leave MEFeater a comment below and or we're on  Facebook, Twitter,  Pinterest, and Instagram! ?