What does Jay-Z's music video Family Feud, OWN's Queen Sugar, Selma, the 13th Documentary, and A Winkle in Time all have in common? All these visuals were produced and/or directed by the Compton native, Ava DuVernay.
Before we talk about A Winkle in Time, lets talk about the oh so fabulous Ms. Ava DuVernay!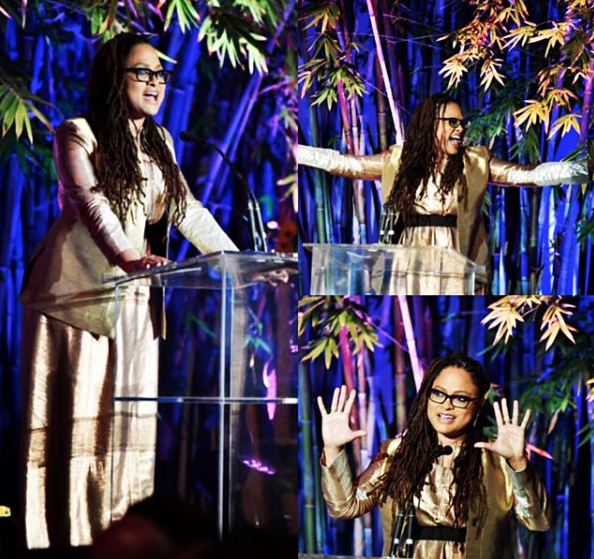 At the 2012 Sundance Film Festival, DuVernay won the U.S. Directing Award: Dramatic for her second feature film Middle of Nowhere, making her the first African American women to win. In 2014, DuVernary was the first African American director to be nominated for a Golden Globe Award for her narrative feature film, Selma. Not only was she nominated for a Golden Globe for Selma—she would then be nominated later that year for an Academy Award for Best Picture. Which she would also become the first African-American female director.
DuVernay's new film, A Wrinkle in Time, reportedly had a budget exceeding $100 million, making her the first black woman to direct a live-action film with a budget of that size. As each year pass, Ava continues to break rules and boundaries.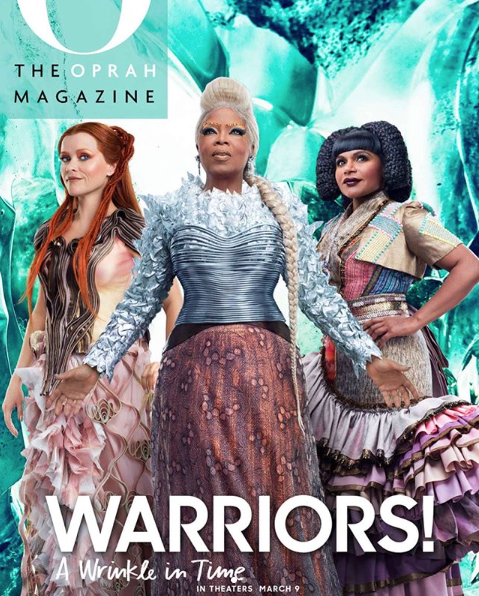 So when Disney called the lovely lady to direct A Wrinkle in Time, of course, she delivered. For those that don't know the movie A Wrinkle in Time is an adaptation from the 1962 novel that won a Newbery Medal, Sequoyah Book Award, and Lewis Carroll Shelf Award, and was runner-up for the Hans Christian Andersen Award. The novel follows a girl name Meg Murry, a high-school-aged girl who is transported on an adventure through time and space with her younger brother, Charles and her friend Calvin to rescue her father, a gifted scientist, from the evil forces that hold him prisoner on another planet.
Although I am currently reading the book now, that didn't stop me from seeing the movie opening weekend in Hampton.Now I would be lying if I said I was surprised. I've been loving Ava DuVernay since I came across I Will Follow back in 2014 on Netflix. This lady is beyond talented, she is a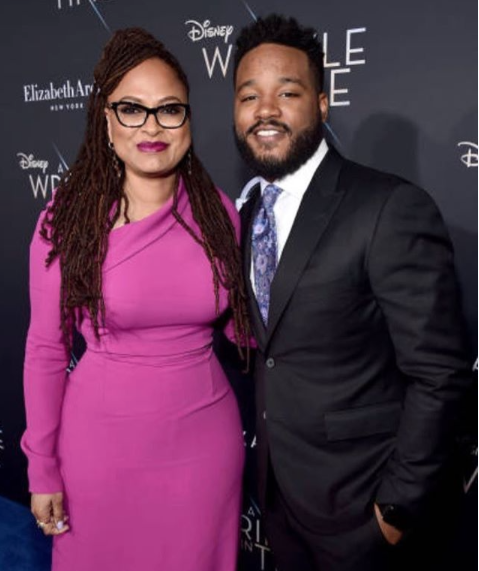 masterpiece. As I sat in the movie theatre I was excited to see what was going to come next. Of course my other fave, Ms. Oprah Winfrey was in the film as well. I didn't act a fool in Black Panther but I did do a good amount of screaming and wowing in A Wrinkle in Time.
When I left the movie theater, I was inspired. I was inspired yet again by another black woman. Being 22, finding inspiration is always key, but the little black girls and boys that went to see this movie will have inspiration as well. The message I took away from the film is to always dreams. Little black girls may now have dreams of being a director because of Ms. DuVernay. Just like little boys may now have dreams of being a director because of Ryan Coogler.
Representation is key! The only directors of color I remember from my childhood is Spike Lee and Gina Prince-Bythewood with Tyler Perry popping up in my teenage years. I think it's essential to have directors of color behind the screen, no matter the gender.
But Ms. Ava DuVernay is something special. It is remarkable that she decided to start making movies at the age of 33, and has already made movie history. Since 2006, Ms. DuVernay has been telling stories that seek to shine a light of the experiences of black and brown people, as well as women/young ladies in general.