On December 16th "Miss Spain" Angela Ponce, became the first transgender woman to compete in Miss Universe; changing history forever.

"This is for you, for those who have no visibility, no voice, because we all deserve a world of respect, inclusion and freedom," said Ponce.
The 67th Miss Universe Pageant changed history forever with the inclusion of Angela Ponce, the first transgender model to compete. The competition has never seen anything like Angela Pone before. "Today I am here, proudly representing my nation, all women and human rights, " said Ponce.
"It's important that people see women like me to know that the ideas they may have about transgender people aren't always true.
It's about the right to be… It would diminish bullying and prejudice and the pain that society puts on us, unintentionally, for not knowing more about being transgender."

The night of the pageant they highlighted Ponce by tweeting a video of her entering, captioning it "A walk to remember. A historic night for #MissUniverse.
One of Ponce biggest dreams was to perform the flamenco, a dance she's been doing since the age of 6.

Ponce told Miss Universe organizers, "For a long time those were things I always wanted to do", "I put so much focus into it, that in the end, it became a reality."

The pageant allowed a platform for Ponce to achieve her personal ambitions and to be an ambassador for Spanish culture.
As her National Costume in the Miss Universe pageant, Ponce wore a traditional Spanish "Bata de Cola". Making note that it is an "iconic piece" in Spain; "a precious reference of my country".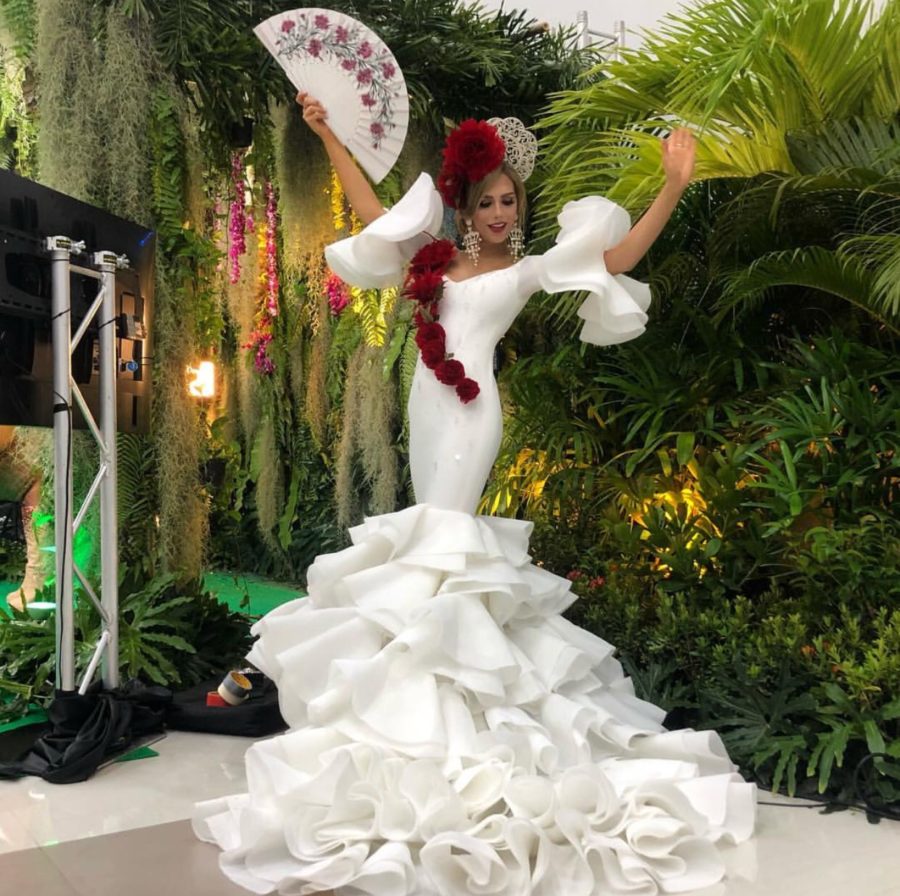 It has been said to be a watershed moment for Ponce, just being apart of such an international platform.
This makes her the first trans woman since the 66-year ban on transgenders was lifted back in 2012.
"I always say: having a vagina didn't transform me into a woman. I am a woman, already before birth, because my identity is here", she told AFP in a interview.
Although she didn't win the crown, Ponce is still a winner in our eyes. She has already begun to lay the foundation for others in the future to be just as powerful.