Winter has begun and if your mod has been steadily dropping you are not alone. The winter blues also known as seasonal sadness is REAL and affect lots of people. The lack of sunlight and coldness does affect your mood. So, we've come up with a short list to help get you through the winter.
Vitamin D.
Winter means you're inside and the sun is hiding. Chances are your vitamin D levels are low. Low vitamin D can affect mood and energy levels. People of color are especially prone to this as their melanin makes it even harder to get the necessary vitamin D during winter. So stock up on some vitamin D! If you're anxious about how much check in with your doctor for recommended dosage.
2. Sun Lamps!
Ugh, yes it's a real thing! Sun lamps also known as 'SAD lamps' or 'sun lights' are in right now and with good reason. Sun lights are supposed to increase serotonin levels which improves your mood. They have been claimed to increase melatonin, the hormone known to regulate sleep. Buy the lamps or light bulbs and put them in places where you spend the most time for improved moods. Prices range from $20 – $200.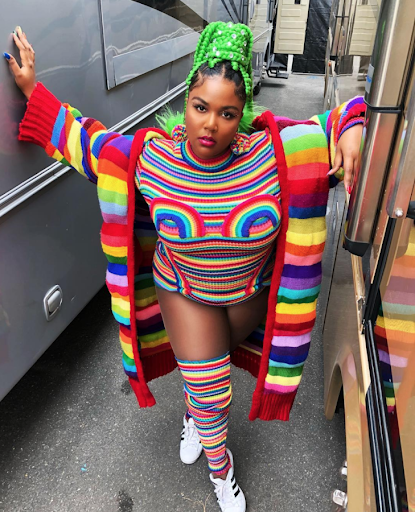 3. Bright Colors!
Simple, we know but colors do affect your mood. When you wake up and it's gloomy your mood usually drops. Surrounding yourself with bright vibrant colors may improve your mood. Take a cue from Lizzo and choose bright oranges, yellows, and red for wardrobe or furniture. Don't be afraid to wear that loud yellow scarf! At the very least you'll look cuter than everyone in their boring black and grey fits.
4. Talk to people you like.
It sounds like simple advice but winter means you're more likely to be inside and alone. Surrounding yourself with people you like and enjoy talking to will definitely improve your mood.
5. Eat your vegetables.
And eat your fruits too. The last thing your body needs is to not have access to the nutrients it needs to help combat these mood slumps! A balanced diet is half the battle.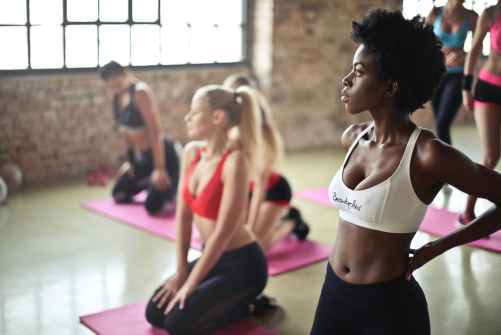 6. Exercise!
Yes, you knew this was coming. We know going to the gym sucks, but being sad and tired sucks a ton more. You honestly don't even have to leave your house. YouTube has plenty of videos for at home workouts many of them less than 30 minutes. So, get up and moving to increase your serotonin levels and improve your mood.
7. See a specialist!
Sometimes it's not just the weather and your fatigue, low energy, and low moods might be chemical. The answer may be to seek professional help. This is especially the case if your moods have been getting progressively worse every winter.