Solange Knowles is known for her unique, flamboyant, colorful and ever evolving style. The Houston artist isn't afraid to flaunt outlandish outfits with different prints and textures. From dazzling us on the red carpet to her everyday street style, she never misses. Now in Cancer season, we celebrate The "Cranes in the Sky" singer by looking back at some of the icon's best fashion moments.
1. 2015 Met Gala
Her 2015 Met Gala look is other worldly. The artist is a cosmic beauty dressed in Giles Deacon.
2. Faux Fur
Solange completely rocked this red faux fur look during Fall/Winter 2015/2016 Paris Fashion Week.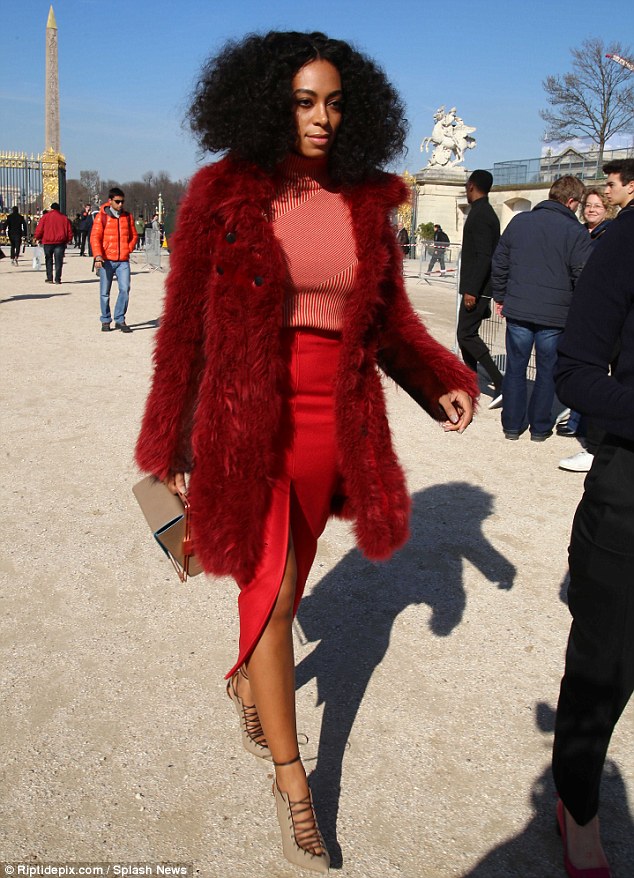 3. Asymmetric Cape
Simply stunning in this white mini with a side cape.
4. Biker Chic
Solange looking flawless in a yellow jumpsuit.
5. 2016 Met Gala
Queen of Yellow looks. Nobody else could pull off this vibrant look at the 2016 Met Gala.
6. Color Block Queen
Queen of primary colors, period.
7. Green & Purple
We are living for this green coat and purple lipstick pairing.
8. Blondes Have More Fun
A LOOK from head to toe. Solange rocks her bleached fro with this metallic orange Helmut Lang cutout dress.
9. Green in NYC
This green street style look by Rosie Assoulin is major outfit inspiration.
10. Sheer Style
Solange wears a sheer lightweight coat over jeans and a strappy top.
11. Pretty in Pink
Solange's in pink. Enough said.
12. Street Style Solo
One of her best street style looks yet.
13. Lena Horne Prize Winner
Love this clean and cut out look Solange wore to receive the first ever Lena Horne Prize for artists creating social impact.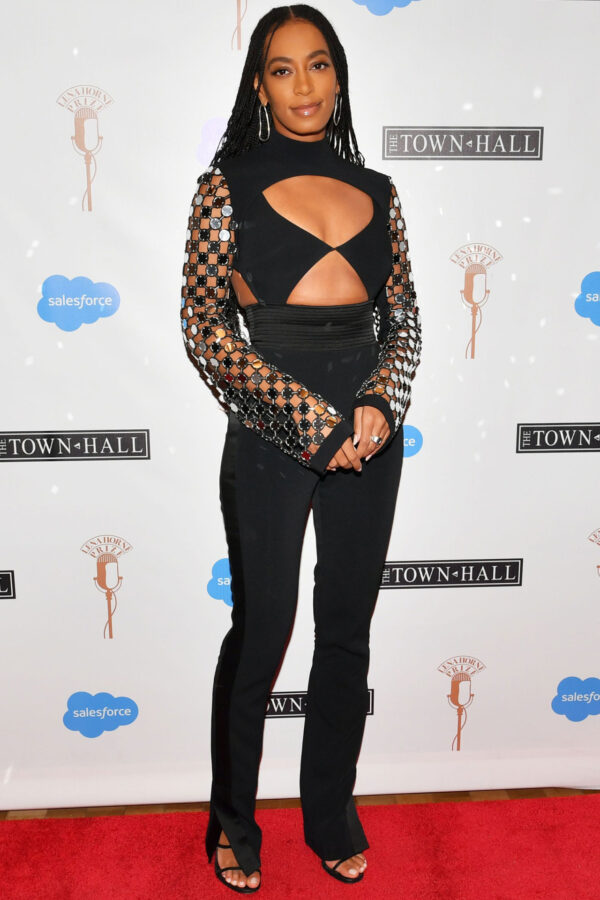 14. 2018 Met Gala
She can rock any color, but often stuns in black like this iconic Met Gala look in 2018.
Wow. No Words.
Follow us on Twitter, Instagram, Facebook, TikTok, and Pinterest for more Music, Entertainment, and Fashion!