Believe it or not, your zodiac sign plays a crucial part in your personality. Life experiences and your environment can alter your traits but you sign will always be apart of you. It is a reflection of your emotions and it can also help you understand what you can work on as an individual. We can see it in our favorite celebs and even hear it in music. Astrology is all around us and we want to show love by celebrating all 12 signs. CUES: "SIGNS" BY BEYONCE.
Capricorn (December 22 – January 19)

♑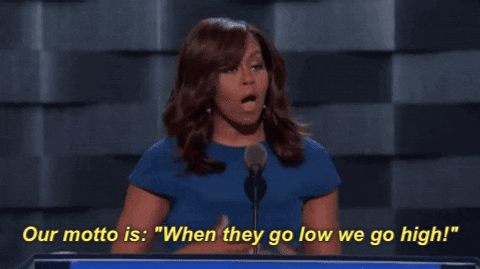 Mirror, mirror on the wall who's the most ambitious sign of them all? Capricorn it is. Those born under this earth sign are practical and grounded individuals. They value discipline and self-control, which is why they are able to accomplish any goals they put their mind to. Capricorns can be found in leadership roles. With big boss energy you can always count on Capricorns to take care of business and family.
Strengths: Very Disciplined, Responsible , self-control
Weakness: Know-it-all, condescending, not optimistic or always expecting the worst
Advice for a Capricorn: Gratitude is key. Allow yourself to be open to tenderness, empathy, and new experiences.
Aquarius (January 20 – February 18)

♒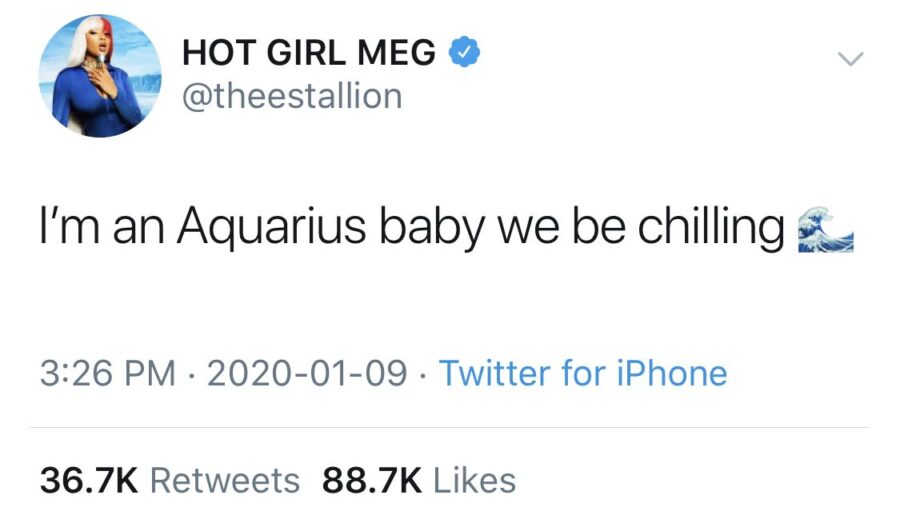 This air sign is literally a breath of fresh air. Aquarians are energetic yet chilled individuals with unique views of the world. They are known as humanitarians because of their willingness to help others. As an air sign, they are very intelligent people and love deep conversations. We can always count on an Aquarius to bring the fun in a group.
Strength: Progressive, Independent, original
Weaknesses: Temperamental, hard time facing emotions
Advice: Everything does not require a response, work on protecting your peace by only expressing emotions in a healthy way.
Pisces (February 19 – March 20)

♓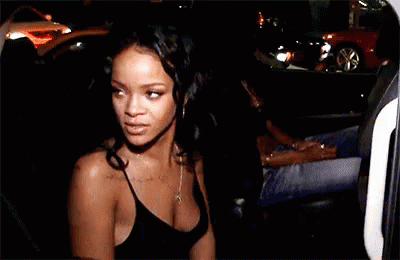 Spicy Pisces! Although this water sign is known for its sensitivity and moodiness, Pisces is the most tolerant sign there is. They are compassionate and selfless individuals who can adapt to anything. You can catch Pisces hanging out with different people every day because of their generous and friendly spirit. They are very artistic beings and usually gravitate to music more than others. We can always count on a Pisces to provide wisdom and clarity.
Strengths: Compassionate , artistic , wise
Weakness: hate being alone, run from facing reality, fearful
Best Advice: Fear does not exist when you learn to trust yourself.
Aries (March 21 – April 19)

♈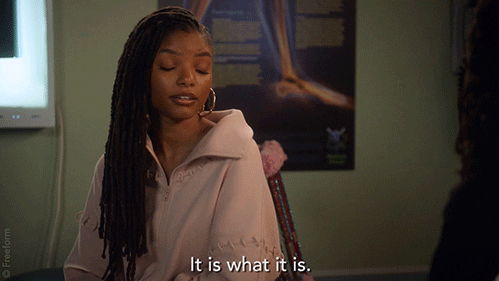 There is passion behind their headstrong personality! When it all comes crashing down, no one will ride for you like an Aries! This fire sign is called "the superheroes of the zodiac" for a reason. Individuals born under this sign will always fight for what is dear to their hearts. They are never afraid to take initiative when necessary. An Aries exudes determination and confidence. Most people can find Aries very chilled and even quiet but don't be fooled, Aries is not afraid to speak their mind. Through it all, you can always count on them to go above and beyond for family and friends.
Strength: Courageous, honest, passionate
Weaknesses: short tempered, impatient, moody, impulsive
Best Advice for an Aries: You can still be just as powerful when you are vulnerable – unlock that power.
Taurus (April 20 – May 20)

♉
Hard work and looking good while doing it. This sign will always keep it cute while busy and booked. Just like a Capricorn and Virgo, Tauruseans are practical individuals. Known as the most reliable sign, Taurus can be very conservative individuals and provide stability. Their spirit attracts love and beauty. You can always count on a Taurus to make a great friend, love partner, or even a business partner.
Strengths : Reliable , Stable , Devoted
Weaknesses : Uncompromising , stubborn , Jealous, set in their ways
Best Advice for a Taurus: April showers bring May flowers, appreciate the rain so you can bloom.
Gemini (May 21 – June 20 )

♊
The life of the party. The mastermind of the greatest ideas. Name something a Gemini can not do? Known as the "social butterflies" of the zodiac this air sign will give you life – times two. Their gentle spirit makes it easy for people to confide in them. As curious as can be, Geminis are fascinated by the world and the world is fascinated with them. As an air sign, they are intellectual individuals with open minds which is why they excel as artists or writers. Geminis may have a reputation for being two-faced but most forget that these individuals only mirror what they encounter. They are the wittiest and most affectionate friend you can ever have. We can always count on a Gemini to be down for the greatest adventure!
Strength : Open minded , adaptable , gentle
Weaknesses : Nervous , indecisive , inconsistent
Best Advice for a Gemini: You are literally a Gemini. You can be anything you want so stop holding yourself back.
Cancer (June 21 – July 22)

♋
When someone says they feel your pain it is probably a Cancer and they are definitely telling the truth. This water sign is known for its sensitivity and emotions. Cancers are able to empathize with many people because they are guided by their hearts. Although they are known as the most challenging zodiac sign to get to know, approach them with care and they will always give more in return. Cancers are very emotional individuals who try to avoid conflict at all costs but their loyalness is the best of all signs. With their sympathy, you can always count on a Cancer to give love and harmony when you need it the most.
Strengths: Loyal , sympathetic , imaginative
Weaknesses: Moody , manipulative , suspicious
Advice: You are enough, never forget that.
Leo (July 23 – August 22)

♌
Fire and desire. This fire sign will always bring the heat. They are passionate just like all fire signs but Leos are natural-born leaders. Leos are fun individuals to be around because of their easy-going spirit and a great sense of humor. The lion in them activates bravery and they are capable of tackling any difficult situation. Kind but not afraid of the smoke! They are loyal friends and a team player. We can always count on Leo's warm heart to bring everyone together.
Strengths: Creative , cheerful , generous
Weaknesses: Stubborn , inflexible , arrogant
Advice: You are the light, never let anyone dim that.
Virgo (August 23 – September 22)

♍
It's the details for a Virgo! The perfectionist sign with the work ethic of Beyoncé. The last of the earth sign is always striving for the best so you can find them working hard and not half stepping. Virgo is known for the most careful signs as the pay attention to the smallest details or things. They can be misunderstood because of their methodical approaches in life. Their hearts can be closed off to the world. Many Virgos pursue careers in writing because their sign represents a sense of speech and communication ironically like a Gemini. Virgos are well-organized individuals and can be conservative. We can always count on a Virgo to put their all in everything they do.
Strength: Loyal , hardworking , kind
Weaknesses: Overly critical , shyness , worry
Advice: Give yourself the credit without the critique.
Libra (September 23 – October 22)

♎
Balance is key. This air sign is all about peace and knows just how to balance life to the tee. Libras are diplomatic individuals that will always know just what to say. Under the air sign, their intellect always leads a Libra to chase justice and equality. Libras are the kindness of all signs and make great lovers. You can catch a Libra being intrigued by music, art , or admiring beautiful places. They are charming and always genuine. They make the best friends and lover because they are willing to compromise. We can always count on a Libra to make peace.
Strength: Fair-minded , gracious , cooperative
Weaknesses: Indecisive , self-pity , hold on to grudges
Advice for a Libra: Remember…be fair to yourself too.
Scorpio (October 23 – November 21)

♏
Want to tell someone a secret? Better tell the mysterious Scorpio. This water sign can be cool, calm, and collective. Very different from other water signs but they find unique ways to be expressive. A Scorpio has the right amount of passion and assertiveness. They are also known as natural-born leaders who tend to have a lot of friends. However, there is a dark mystery side to Scorpios in which most people are not sure of. Scorpios are all about honesty and seek truthfulness. We can count on a Scorpio to be there for us when we really need them.
Strength: Passionate , brave , resourceful
Weaknesses: Jealous , secretive , distrusting
Advice for a Scorpio: Comparison is the thief of joy, be proud of your own journey.
Sagittarius (November 22 – December 21)

♐
The fiercest of them all. Curious and energetic Sagittarius has interesting takes on the world as they are very optimistic individuals. A Sagittarius is always ready to explore new places which is why they are known as the traveling sign. They are open-minded philosophers so they are never afraid to voice their opinions. Individuals born as a Sag can be very funny individuals and love to switch things up. They are true extroverts who are down to ride for their friends and family. Freedom is their best friend as they do not like to be tied down in boredom. They can get a little carried away in expressing themselves but it comes from a great place.
Strengths: Generous , funny , open minded
Weaknesses: Impatient and tactless
Best Advice for a Sag: There is also freedom in stillness, find peace in that.
Be You
Like Beyonce, we love all 12 signs! Never be afraid to be yourself. Love who you are as a person and be willing to GROW. We are only human with flaws but in the end, we all need love. Let us know how you can relate to your sign in our comment section below.