Every time we turn on the television, we experience a new wave of FINE. Ladies, let's talk about it! We are so happy to see our Kings flourish in music and film. With a huge year in the entertainment industry, many of our crushes dominated their roles! Dreamy melodies and lyrics also stole our hearts. As we kick off the month of April, it's only right to show love to our first edition of MEFeater Crush Monday. Let's have a little fun with #MCM as we also show love? to their zodiac signs.
Capricorn Kings♑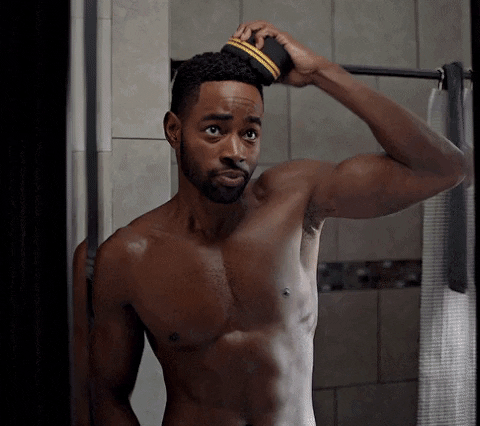 Jay Ellis & Bryson Tiller
From The Game to Insecure, Jay Ellis has always been easy on the eyes with his dreamy smile. It's Team Lawrence always in forever when it comes to Ellis. With Trap Soul and Anniversary on replay, Bryson Tiller is a vibe like no other. We are happy to hear new music from the star and even happier to see his dreamy look on the big screen.
Aquarius Kings♒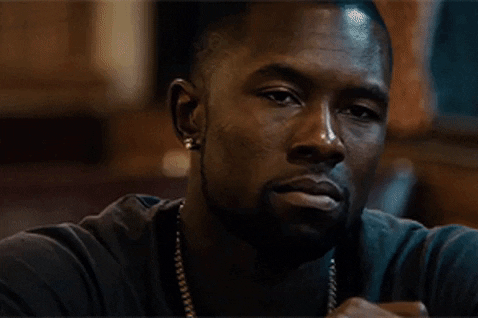 Trevante Rhodes, Rege Jean Page, & Michael B. Jordan
Let's take a breath of fresh air because it's getting hotter. Moonlight's Trevante Rhodes is a dream! From Netflix's Bird Box to The U.S. vs. Billie Holiday, Rhodes is setting the standard on the big screen with his mesmerizing aura. Speaking of auras, we all loved Rege Jean Page on the hit show Bridgerton. It's something about the way he looks at us whenever he speaks – he is a heartthrob.  We are crushed to hear that he is not returning for the second season of Bridgerton but wherever Page is headed, we are right behind him. And finally, we have the greatest, Michael B. Jordan! We admire his looks on the big screen, respectfully, but we also adore his relationship with Lori Harvey. We look forward to seeing this nice, handsome gentleman in his new movie WITHOUT REMORSE out on April 30th.
Pisces Kings♓
Giveon, Kofi Siriboe, & Daniel Kaluuya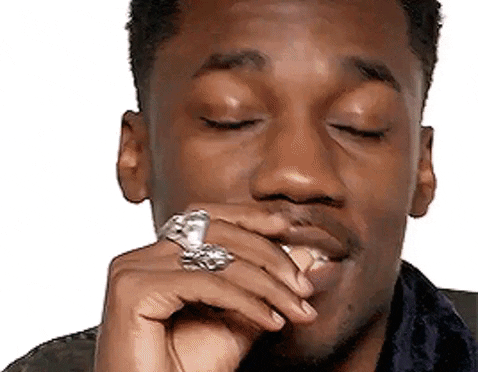 It is Giveon's voice that does something to our body and soul. Giveon is a Grammy Nominated R&B artist that leaves us in a trance. His hit single "Heartbreak Anniversary" and "Stuck On You" will put you in your feels every time but we love Giveon more and more. Speaking of love, Kofi Siriboe is a man we love to see! The Girls Trip and Queen Sugar star took us by surprise when he recently starred in Doja Cat's "Streets" video. We could not take our eyes off his perfect face. And then there's Daniel Kaluuya who can woe you with his smile and British accent. The Judas and the Black Messiah star is nominated for an Oscar this year and we can not wait to see the suave actor on the red carpet – even if it's virtual.
Aries Kings♈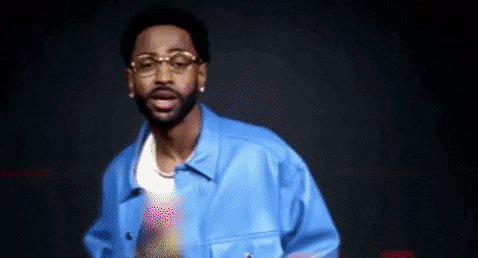 Big Sean, Diggy, and Tyler Leplay
These fire signs definitely know how to bring the heat. As we admire his beautiful commitment to Jhene Aiko, we just love the handsome Big Sean – respectfully. Diggy is a star that has GROWN up in front of our eyes. The rapper and actor are hotter by the day. We love Diggy on the hit show Grown-ish but we can't help but adore his charm. Another hit show, P-VALLEY, features the finest security guard ever – portrayed by Tyler Lepley. The actor and musician are now on our radar for hotness! It is Lepley's smile, face, and body that leaves us hooked!
Taurus Kings♉
Woody McClain
The best quality a man can have is humor. Woody McClain can definitely make a girl laugh and we are so proud of his success. McClain got his start by creating hilarious viral videos on Instagram. Now he has starred in hit movies/shows like The New Edition Story and The Bobby Brown Story. We can catch him on the hit show Power Book: Ghost and we just love the handsome actor with his bad boy energy.
Gemini Kings♊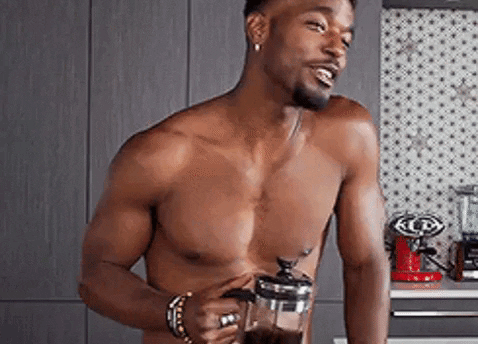 Luke James and Quincy Brown
Luke James can sing his way into our hearts anytime. His current album, To Feel Love/d, was a beautiful perspective of life and love. James' voice is electric that will give you goosebumps. The Grammy Nominated artist is now starring in the hit show The Chi but we fell in love with him during BET's The New Edition Story and the hit show Star. Speaking of the hit show Star, Quincy Brown is another actor/musician from the show who can literally make our hearts melt with one stare. He crushed our hearts in the movie, Brotherly Love, but his charming spirit can make any girl blush. We can hear new music from Quincy by checking out his latest single "ESC".
Cancer Kings♋
Yahya Abdul-Mateen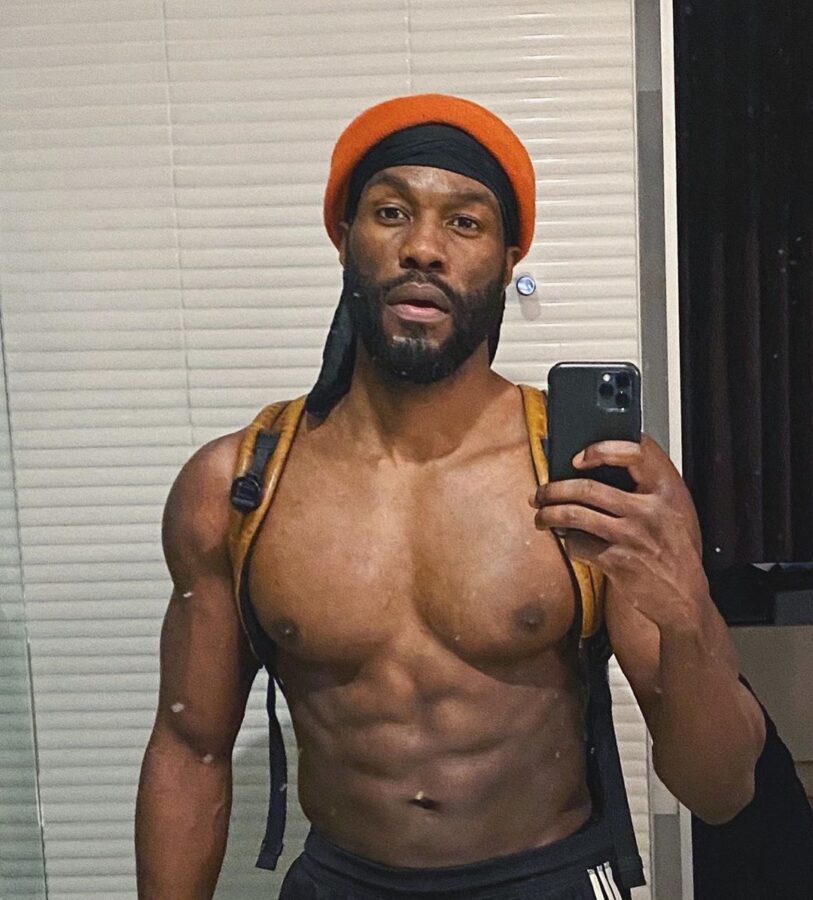 Yahya Abdul Mateen is fine FINE! But his acting is top tier. The Emmy Award-winning actor can be seen on Aqua Man, HBO's The Watchmen, and now he is starring in the thriller CANDYMAN – in theaters this August. Our hearts were captured as Mateen starred alongside Regina King in The Watchmen and we could not get enough of him. He had our hearts racing in Black Mirror's: Striking Vapors but honestly we just love any scene with Yahya!
Leo Kings♌
Jacob Latimore was a teenage heartthrob but today he is giving us nothing but grown and sexy with his music. Last year Latimore's C3 was the number one R&B album. His seductive voice is not the only thing that keeps us wanting more. The star has also made his mark in several amazing movies and he is now the star of The Chi. John David Washington is one of the hottest actors in Hollywood and he is our favorite. The handsome actor first captured our hearts in HBO's Ballers and now the Oscar-nominated actor (Blackkklansmen) can be seen in big films like Malcolm & Marie and Tenet. His grown and sexy charm will leave you mesmerized.
Virgo Kings♍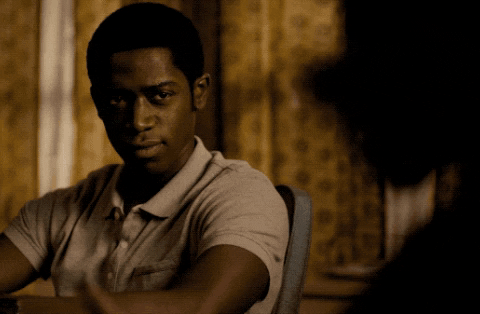 Damson Idris and Aldis Hodge
There is so much to say about Damson Idris! His beautiful spirit has us crushing every Wednesday night when Snowfall is airing. Of course, we love him as an actor but there's just something about him that makes us smile. Idris is a young legend and we can expect to see more of him for years to come. Aldis Hodge is another legend we love to see on Invisible Man, What a Man Wants, and One Night in Miami. The handsome actor has our heart racing before he utters a word and we look forward to seeing more of Hodge on the big screen.
Libra Kings♎
Jharell Jerome and Da Vinci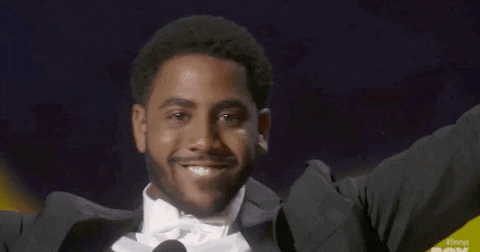 The Emmy Award-winning Jharell Jerome will always be dear to our hearts. His stellar performance in Netflix's When They See Us had us in tears. We enjoy Jerome's swag and style everywhere he goes. Now we can catch him in Netflix's Concrete Cowboys. Actor and musician, Da'Vinchi, is on all of our favorite hit tv shows like All American, Grown-ish, and Marvel's Jessica Jones. The magnetic charming actor will be starring in Star's Black Mafia Family produced by rapper, 50 CENT. We love everything about Da'Vinchi and can't wait to see his beautiful smile on the big screen.
Scorpio Kings♏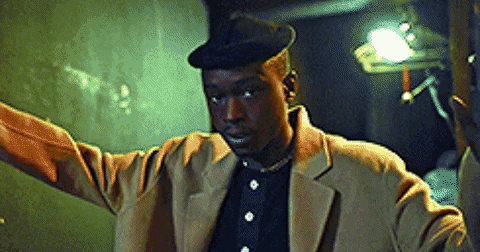 Ashton Sanders and Algee Smith
Ashton Sanders is beautiful and his acting is even more stellar. Sanders first caught our attention in Moonlight and went on to star alongside Denzel Washington in The Equalizer II. He also portrays a young RZA in HULU's WU-TANG CLAN Saga Series. His style is out of this world and we can catch Sanders on fashion runways. He even appeared in Chloe X Halle's The Kids Are Alright short film. Sanders stars alongside Algee Smith in Judas and the Black Messiah. Algee Smith is another young legend who sparks a lot of our attention. The handsome actor is seen in BET's The New Edition Story and now stars in HBO'S EUPHORIA. It is Smith's eyes, smile, and body that leaves us speechless.
Sagittarius King♐
Daniel Ezra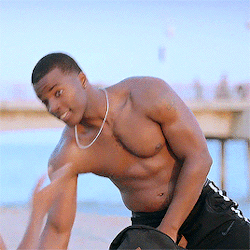 We love a great CW show! One of the hottest stars out right now is none other than Daniel Ezra who portrays Spencer on All American. His smile, dimples, and British accent can make any heart skip a beat. Ezra is charming on and off the screen with his charismatic spirit.
If you want to read more, follow us on Instagram, Facebook, Twitter & Pinterest!