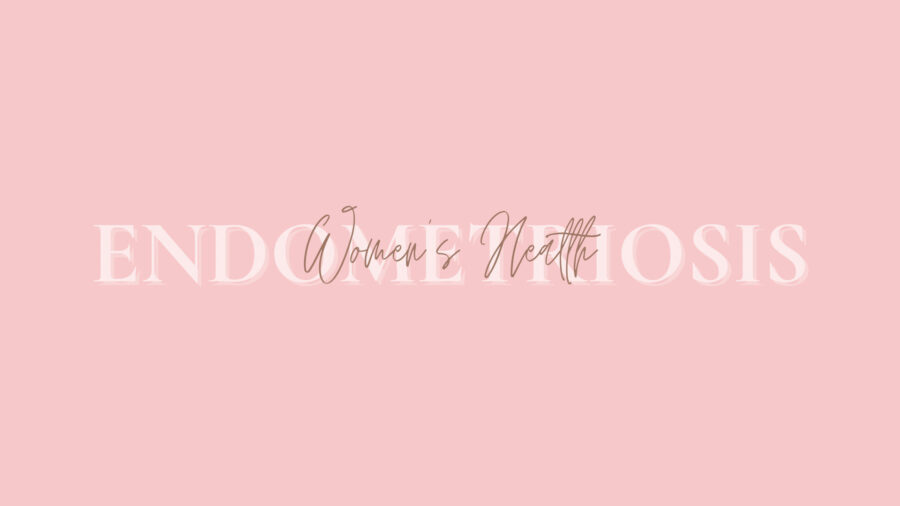 March is Women's Month but it's also Endometriosis Awarness Month! We are here to support women's health and give young girls and women more information on this topic.
"Endometriosis a little-known female disease although it affects 180 million women worldwide and more than 6 ½ million women in the United States." source: www.womenshealth.gov. It is an important number that shows the need for pieces of information. However, unfortunately, women are often diagnosed late.
What is Endometriosis ?
Endometriosis is a condition where tissue similar to the lining of the womb starts to grow in other places, such as the ovaries and fallopian tubes. (Source: www.nhs.uk)
Unlike menstruation, instead of coming out through the vagina, the blood rises and can develop and reach different organs such as the tubes, ovaries, bladder, or colon, which is very painful.
The Pain
The pain can happen when you have your period, when you go to the bathroom, during sex, or anytime. What is happening sometimes: extremely profuse blood loss, back pain, ovaries pain, sometimes on legs, difficulty in walking, in sitting… There are also pains that can cause fainting, it depends on each woman. The pain can also appear out of cycle.
Problems
The main problem is that women think that when it hurts, it is normal but in some cases, it is not. This painful and misdiagnosed disease allows Endometriosis to develop. Patients wait many years before the disease is found. Diagnosis takes on average about 7 years. To this date, there is no cure for Endometriosis.
Afiya's testimony about Endometriosis ?
In order to find out how it felt to have Endometriosis, we ask to Afiya, 23-year-old, some questions about it.
Thank you Afiya for accepting to answer our questions! The first question is:
Prina : How you knew you had endometriosis? Afiya : I was diagnosed with endometriosis following an infection-causing operation. During the operation the surgeons realized that there was endometriosis.
P: Do you know how long you've had endometriosis?
A: I don't know, I think we have it since we started having our period.
P: What were your symptoms?
A: The symptoms appear more or less depending on the person. I don't have major symptoms except during my period, like a lot of girls (who don't necessarily have endometriosis).
P: Have you ever heard of it?
A: I had vaguely heard of the disease before.
P: Your tips for getting better?
A: My tips to get better: during your period do not eat too heavy, drink tea it relieves (find out what tea to take there is a lot) and play sports without hurting yourself. I avoid sports that solicit my lower abdomen. Plus, I recently discovered osteopathy which is great for lower abdominal pain.
P: An advice to give?
A: Really get informed and go see all the specialists in this disease. Go take several opinions, understand what it requires from A to Z for your present and future life AND live your life. Anyway, you must not let the disease become the center of your life!
Thank you very much Afiya for this precious testimony which will surely inspired many young girls and women! ?
It is very important to have some knowledge about diseases that we can have. Here, we highlight women's health through endometriosis but if you want to share your experience with something else, please leave a comment! ?
If you want to read more, follow us on Instagram, Facebook, Twitter & Pinterest!