Racism occurs yet again in the fashion industry. Italian luxury fashion label Prada, is facing major backlash after featuring accessories that depict racist imagery.
New York based Civil Rights lawyer Chinyere Ezie, was walking past Prada's Soho storefront where she was shocked by the disturbing products. The figurines and the $550 keychains are a part of Prada's Pradamalia line which feature monkey-like dark black faces, and large red lips.
"I entered the store with a coworker, only to be assaulted with more and more bewildering examples of their sambo like imagery."
When Ezie asked a Prada employee about the blackface imagery displayed throughout the store, she was told that "a black employee had previously complained about blackface at Prada, but he didn't work there anymore."
Since Friday Ezie's post has been shared over 600 times on social media. Facing the back lash, Prada has issued an apology.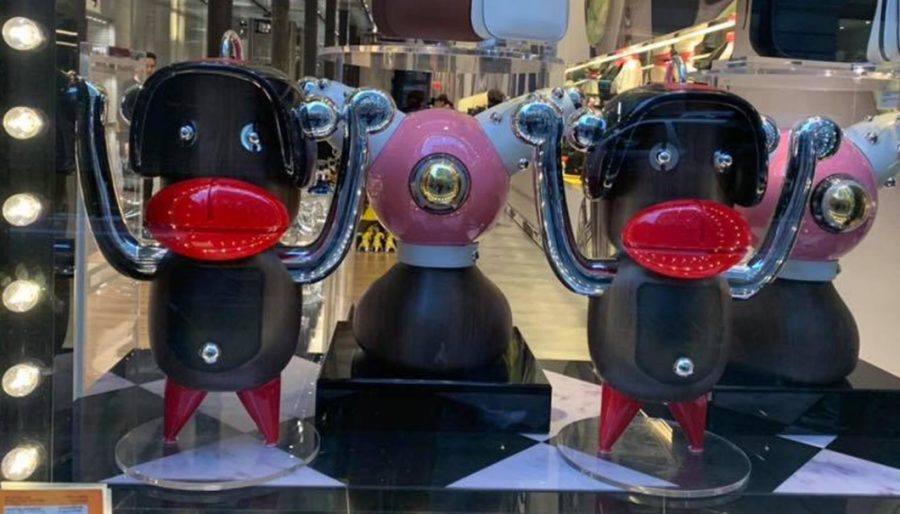 "Prada abhors racist imagery. The Pradamalia are fantasy charms are composed of elements of the Prada oeuvre They are imaginary creatures not intended to have any reference to the real world and certainly not blackface," said Prada spokesperson.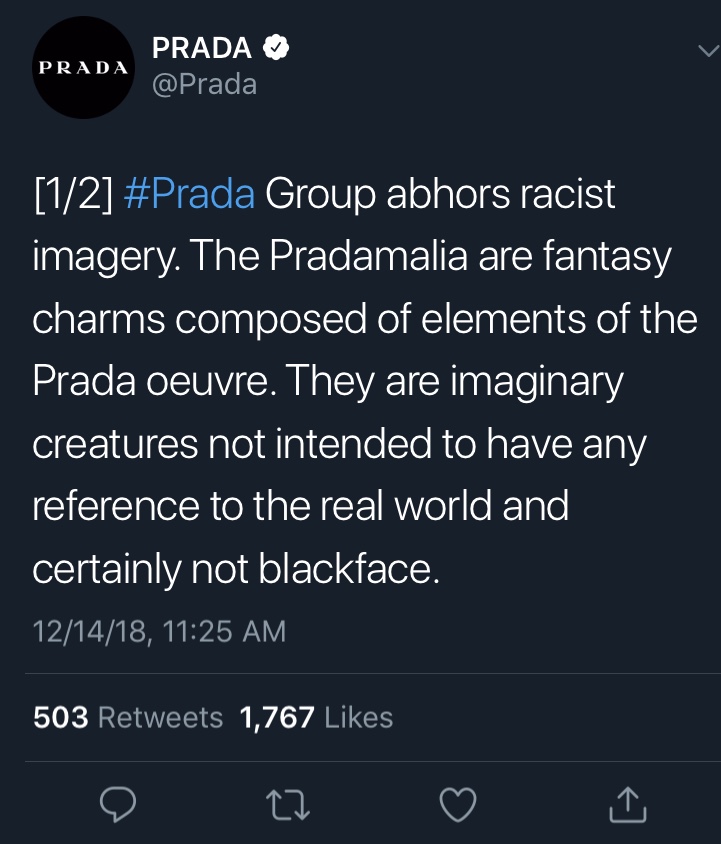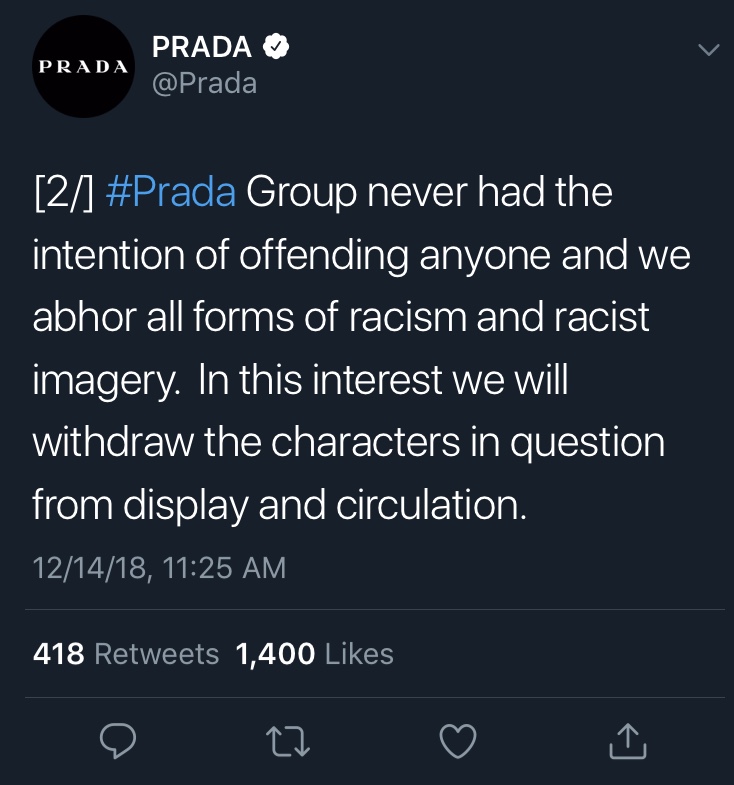 Prada has pulled the offensive images from their store.