Virginia Beach native Pharrell will headline the first Something in the Water music festival taking place in his hometown. Something in the Water will feature several events including beach and oceanfront concerts. Pharrell announced the lineup via Twitter Sunday night.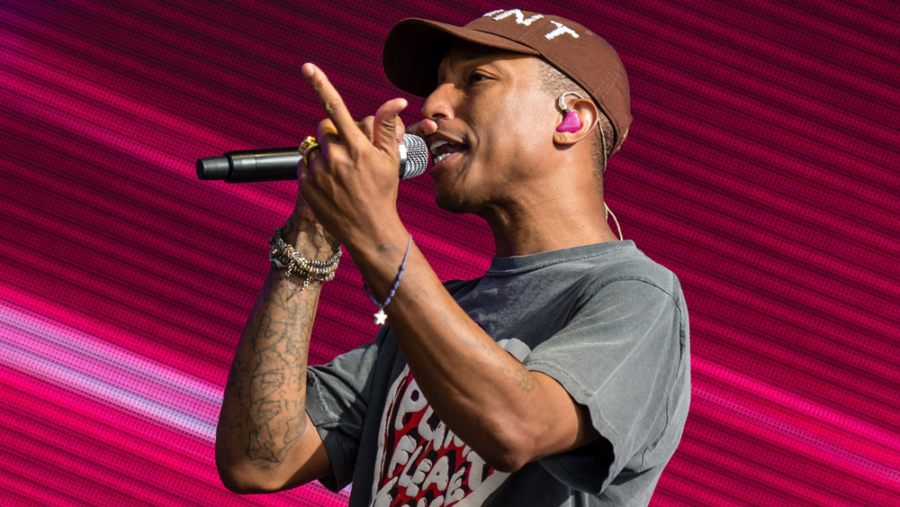 The lineup includes some of Virginia's finest such as Missy Elliott, Dave Matthews Band and Pusha T.
"Virginia has been home to some of the most gifted artists, athletes, and scientists to ever live. And it makes sense the people of Virginia are one-of-a-kind: uniquely gritty, bold, and brilliant," Williams said in a statement.
"Virginia needs this right now and the world will see what we Virginians have known all along: there really is Something in the Water."
Tickets for the festival will go on sale Friday March 8 through the festivals website. Three day admissions passes will start at $150, with three-day VIP passes costing between $450 and $500.
There will also be screening of The Burial of Kojo and a follow-up conversation with writer-director Samuel "Blitz" Bazawule and Ava DuVernay.
The full lineup includes : Missy Elliott, Migos, Pusha T, SZA, Janelle Monae, J Balvin, Lil Uzi Vert, Diplo, Rosalia, Kaws Mac Demarco, Travis Scott, Dave Matthews Band, Pharrell and Friends, Ferg, Maggie Rogers, Leikeli47, Jaden Smith, Deepak Chopra, Virgil Abloh Masego, Katrynada, Radiant Children, Jhene Aiko, Geoffrey Canada, John-Robert, Dram, Anderson.Paak & The Free Nationals, Trap Karoke and Pop-up Church Service.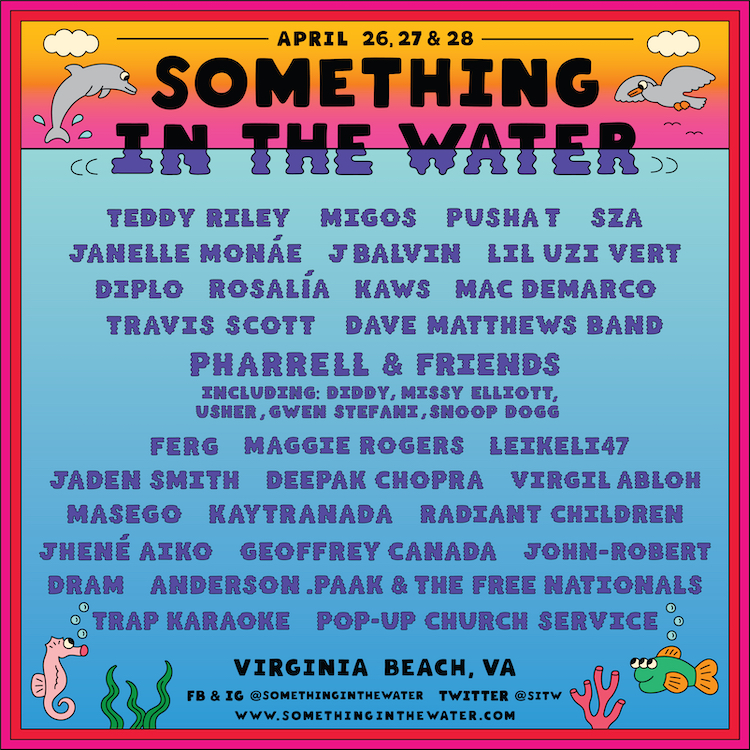 The festival takes place April 26- 28.
Follow MEFeater on Twitter, Instagram, Facebook and Pinterest for more updates.