Nirvana, the legendary rock band, is suing Marc Jacobs, Saks Fifth Avenue, and Neiman Marcus for use of their iconic smiley face. Nirvana is suing Jacobs for several things including copyright infringement. The band is suing Saks and Neiman Marcus for selling the items.
The Nirvana Logo:
Since the appearance of Nirvana's smiley face logo in 1991 (on a flyer for their release party for the Nevermind album) the logo has become synonymous with the band. It's unique look and bright yellow color has become a staple in pop culture especially regarding the grunge movement; a movement the band is constantly considered to have helped create. The logo's popularity grew as Nirvana used it on the front of their Flower Sniffin, Kitty Pettin, Baby Kissin "Corporate Rock Whores" T-Shirt.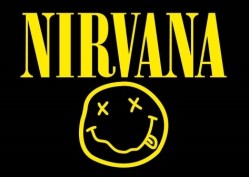 Jacobs & Grunge: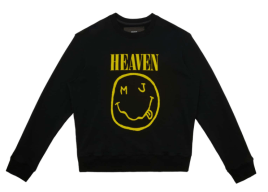 Jacobs, whose rise to fame was influenced by his bold decision to put grunge wear on the runway during his time at Perry Ellis circa 1993, aimed to revisit his success with the release of his "Redux Grunge" collection. Several items including a sweater and shirt pictured right, bear a striking resemblance to Nirvana's iconic yellow smiley face. The only difference is the logos X eyes have been replaced with an M and J- the Marc Jacobs initials.
Nirvana Claims:
The band claims that Jacob intentionally used their copyrighted image on products and to promote products for his new "Redux Grunge" collection. An explanation of the inspiration for the line found on the Marc Jacobs website supports the claim.

Nirvana is also claiming that Jacobs has infringed on their intellectual property. The band highlights the referencing of several of their song titles including "Smells like teen Spirit". The band demands that they should be rewarded monetary compensation for their intellectual property.

They also insist that sales of all products referencing their logo or songs be stopped immediately. The suit seems to be a strong one. However, the world of fashion is often unpredictable when in comes to copyright infringement. We are eager to see the outcome of this case.