Hey MEFeaters! It's a new year, and with it comes new beginnings, goals, lessons, and most importantly, new experiences!
MEFeater is here to bring to you a virtual event filled with leading women in the beauty and fashion industries. We won't let quarantine stop our bags for the new year! Let's talk MEFeater's first virtual event, The Beauty of Business!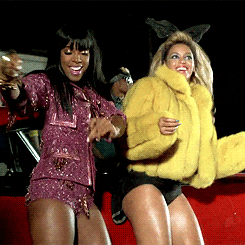 What is the Beauty of Business?
We're glad you asked! We are excited to welcome you inside a perfect opportunity to organically connect with forward-thinking Millennial and Gen-Z women interested in brands that align with their values and the tastemakers they trust. The "Beauty of Business" will empower and educate future women entrepreneurs while raising awareness of women owned-brands. This one-day virtual event will be a series of Panels, Workshops, & Networking. The panels will consist of 3-4 professionals discussing essential topics to having a profitable business in 2021. Workshops will consist of a small group of participants being taught an essential skill or lesson by an expert discussing relevant topics in finance, marketing, sales, maintenance, or systems.
Who are the Speakers?
Our Panelist:
Workshop Leads
Ideation Tank Leads
Why Should You Attend?
The Beauty of Business aims to bridge the gap between the average revenue for businesses owned by women of color by educating event-goers on marketing, positioning, and funding. It is a one-day event that celebrates and supports women of color entrepreneurs and freelancers by teaching them new tools to better their businesses. Curated by MEFeater, our concept promises to blur the boundaries between economics and building wealth.
Where Can I Find More Information?
To purchase tickets and find out more information about workshops, click here. The Beauty of Business will take virtually through Hopin, an online software providing video conferencing and online event experience. Event-goers will have the chance to interact with speakers personally and engage in an online atmosphere with industry shakers alike.
The Beauty of Business is the first event in this virtual series, and it's all about getting started! Future entrepreneurs' will be inspired and educated by panelists to move their idea to a physical manifestation!