Who is Louise Chantál? She is a Singer. She is a Songwriter. She is an entrepreneur. She is an all-around creative. Hailing from London the multifaceted artist is the perfect blend of sexiness and sweetness. She has been honing her craft since she was a toddler, and has since used her voice in music to celebrate and empower women especially women of color. She continues to climb the ranks in music letting fans in on her world and her journey. Yesterday, I had the pleasure of speaking to the songstress and she was extremely candid about challenges she's faced, who she is as an artist, and how she addresses world issues in her music.
The Moment She Realized Music Was For Her
I was around 5 years old. I remember seeing a group of girls on stage rehearsing for the talent show. Immediately I knew I wanted to be on stage, and pretty much every decision I've made since then has been to bring that dream to life.
Her Creative Process
When I'm songwriting there are so many different ways a song can come into form, sometimes it's in the studio, sometimes it's in the shower, sometimes it's at the grocery store. Wherever the idea comes, I try to flesh it out. When I'm creative directing, I just pull sources, places, and people that inspired me. And then I make it my own.
Stories Her Music Tells
Stories of my life, my pain, my joy, my shame, my victories, and my losses. The two singles I released this year are very light and happy, but my EP is a lot darker.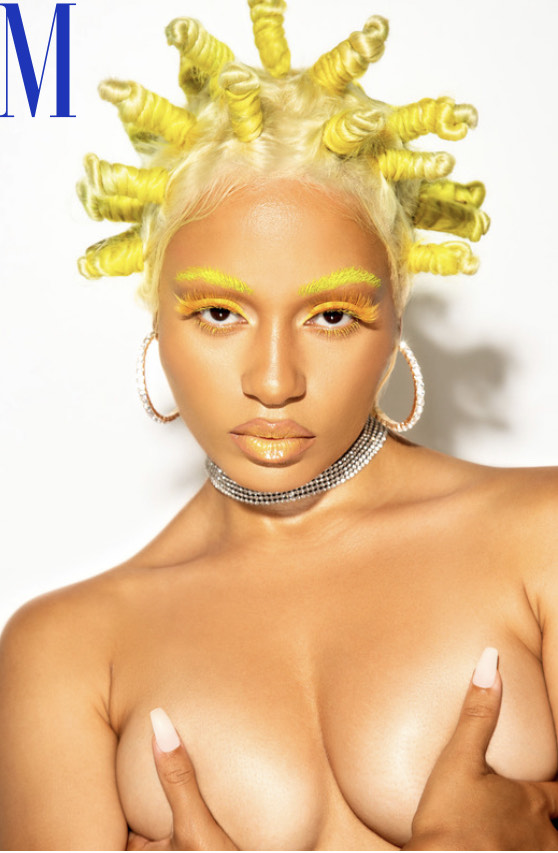 Challenges She's Faced In Her Career
Believe in self beyond the people that say, "You aren't good enough. You can't sing. You aren't pretty enough. You aren't special enough. You don't have enough money." Those are all voices I have to silence, doubts I have to push past, and the bigger you get, the louder those voices become. 
How She Addresses Issues In Her Music
Going back to my debut project "Welcome to Aranbi," I was tackling issues that Black women and men face. I was talking about emancipation, depression, suicide, inequality, fighting for your freedom. I tell the stories of my life and the people I love and naturally it reflects the times. Maybe in the future, I will go into more detail with storytelling, but the themes have always been present for me, the challenges you face specifically as a woman, have been there.
What Her New Fans Should Know About Her As An Artist
I really love music, but I also just love expressing myself in any creative form I see fit. I appreciate all forms of storytelling whether it's through the song I choose to sing, or the wig I wear, or the TikTok I create. Everything is a reflection of the stories that have inspired me and made me feel something throughout my life. I know that people are sometimes confused by who I am because I am such a chameleon in a sense. But everything is creative expression, performance art for me.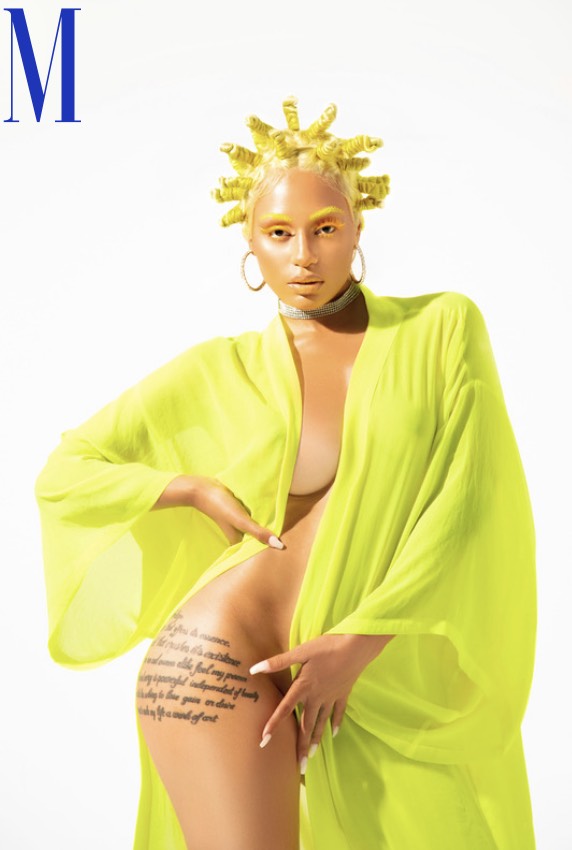 Her Dream Collaboration
Her Musical Influences
Whitney Houston, Mariah Carey, Anita Baker, Toni Braxton, Brandy, Jazmine Sullivan. These women learned how to use their voice as an instrument. They perfected their craft. They made me feel something from a very young age. I always wanted to connect with people in that way.
Who She Seeks Her Advice From
My best friends, Nimai, David, Shane. They keep me grounded. They tell me when I'm right, they tell me when I'm wrong. They pour so much love and light into me.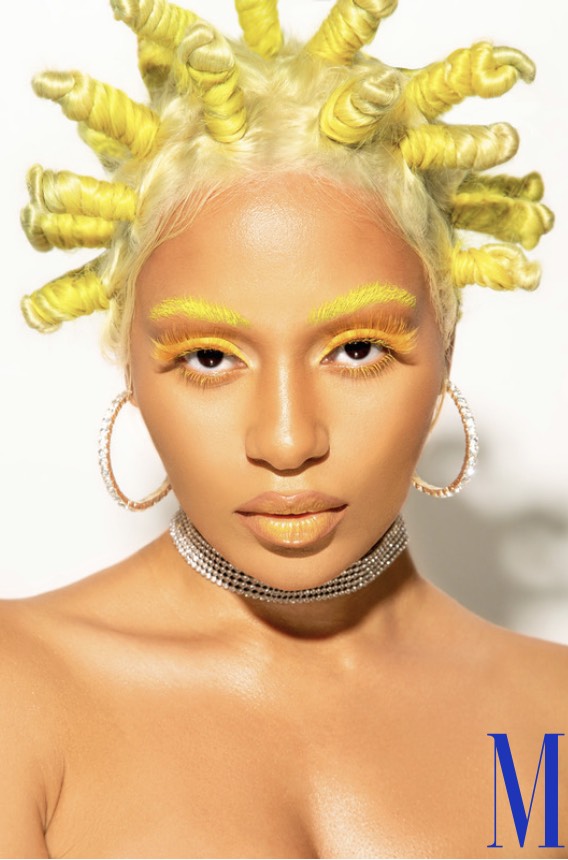 Her Passions Besides Music
Creative Direction. Engineering. Acting. Beauty.
What Music Means To Her 
Healing. 
Photographer – Chris Paul Thompson (@chrispaulthompson)
Creative Direction – Louise Chantál (@imlouisechantal)
Image Consultation – David Mansion (@davidmansion)
Makeup – Nimai Marsden (@makeupbynimai)
Retouching – Marz Creative (@marzcreative)
Mgmt – Shawna 'Peezy' Spears – (@shawnapeezy)
Follow MEFeater on Twitter, Instagram, Facebook, and Pinterest for more updates.