When it comes to stylist/artist power duos, Mickey Freeman and Lea Robinson is one to keep an eye out for. It was by fate that the two met at a fashion show, and later formed a friendship and working relationship that was meant to be. Stylist Mickey Freeman interviews his muse, Singer, Songwriter Lea Robinson.


When did you start singing?
Honestly since I was about three (laughs) my family says I was able to hum before I was able to speak.
How did we meet?
I think I spoke our friendship into existence (laughs) I remember seeing you at a fashion show and saying that you looked so cool and that I wanted to be your friend. God heard my words (laughs). A mutual friend of ours ended up booking me for an event that you were at, and I remember us talking like we knew each other forever. You told me I was going to be your Muse and we've been tight ever since.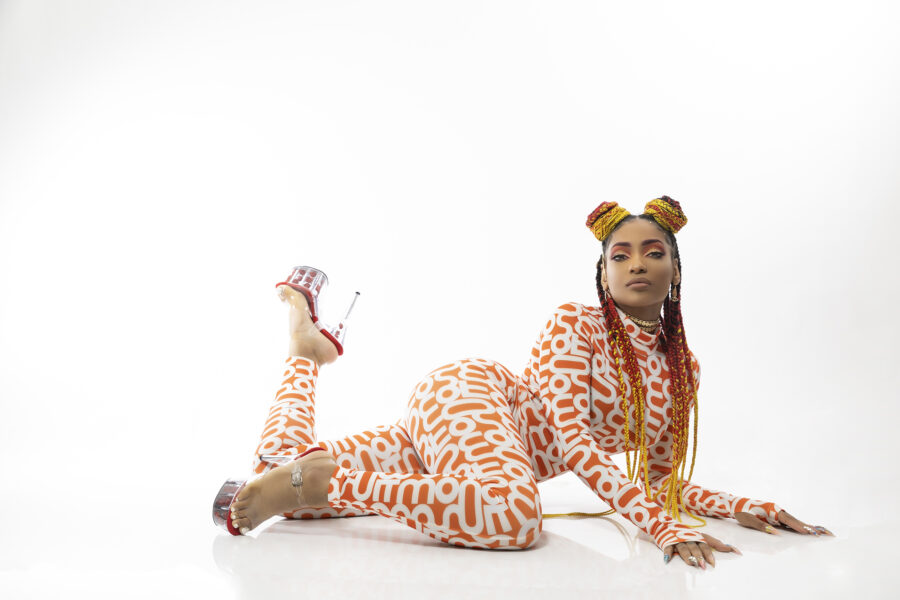 Since becoming your stylist, what fashion advice have you picked up that you may be able to give to women?
Trust your STYLIST! There's been a couple of times some things were out of my comfort zone and I thank you for always pushing me to take a risk with my style. Some of our most iconic looks I remember questioning in the beginning because it was something new to me but I trust you so much that I've learned to really trust your eye…always. We've also built such a strong relationship and chemistry that you know by looking at my face whether or not I'm comfortable in something or not. (Laughs)
How would you define your style since we joined forces?
You've turned my style from just okay to superstar status. So grateful for you. I feel like everything you put me in makes such a statement. We've created such a look that every time I step out, people know.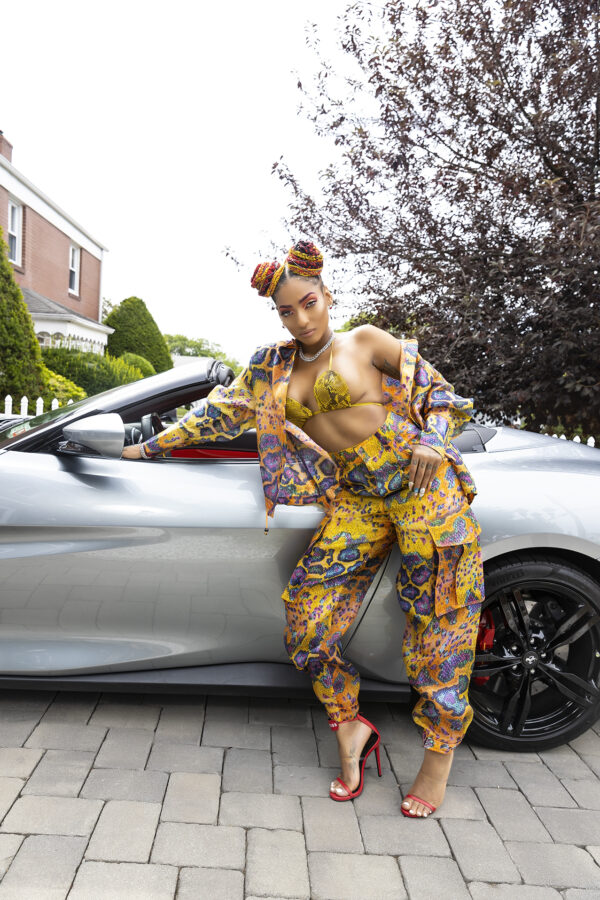 What is the most important thing for you regarding any look we decide on?
How it makes me feel. I don't ever think that clothes should make you… I think who you are should bring the clothes to life.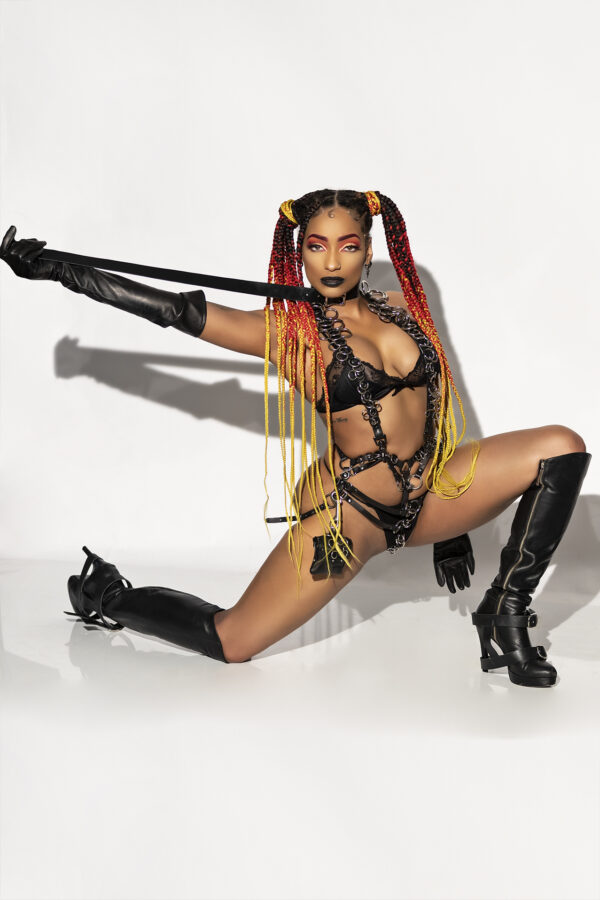 I personally loved the look I styled you in for your performance at the PlayStation theatre w/ rapper Lil Durk. What is one of your favorite looks to date? Tell us a bit about the event and what you had on
I think when we matched during fashion week. I was in a beautiful, pink, Wanda's Dream Harajuku style dress that caught everyone's eye. First and foremost I'm not even a dress type of girl unless YOU put me in one (laughs). I remember falling in love with our look and the insane response that it got.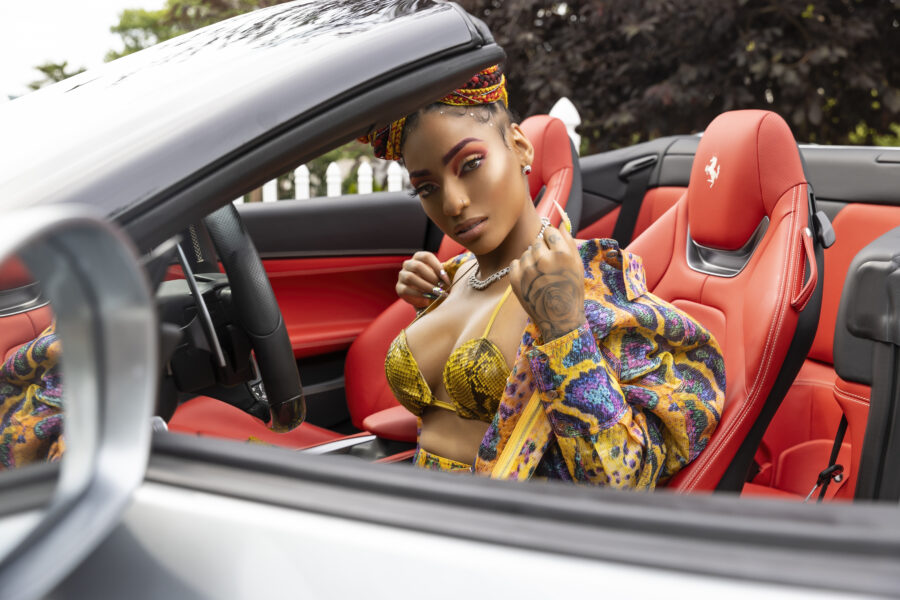 You can now add designer under your belt, tell us about your new clothing line?
I'm actually obsessed with my LSR Collection. So many people over the years have asked me about doing merch and I didn't want to just release anything. Everything I do has to be done the right way and have a purpose. I also wanted to produce clothes that even if you didn't know who I was, you wanted to wear the pieces and that's exactly the style of the collection. The colors are beautiful and bright wit such a cool vibe, just like me. The fabrics we chose, the packaging, the details, and more all had my personal touches and I loved how they turned out.
What celebrity would you like seeing wearing your clothes?
Drake, Cardi B, and Chris Brown would be dope.
What singer would you like to do a duet with?
I would love to do a song with Missy Elliot, T-Pain and definitely The Dream.
Are you working on new music or your next album?
A lot of people don't know this but I record, produce, engineer and mix a lot of my music so I'm always working on new material. I love what I do so there's never really a time where I'm not working on new music.
When is it going to come out?
If it were up to me, I would have put it out yesterday (laughs) but my team and I are getting the dates together. Promise you'll be one of the first to know.
I recently styled you for your new video "Private Dancer". Tell us how the fashion tied into the videos treatment within you first came up with the concept?
First and foremost let's just say, "Private Dancer" is one of my favorite songs and videos I've done. I love when I put clothes on and it brings something new out of me but in this case, I took some clothes off and it still brought a whole different side out of me (laughs). The song is pretty self explanatory and we made the video super simple but yet so artistic. I came up with the concept during quarantine and luckily my team was so ready to create this project with me. The clothes were so perfect for the music video.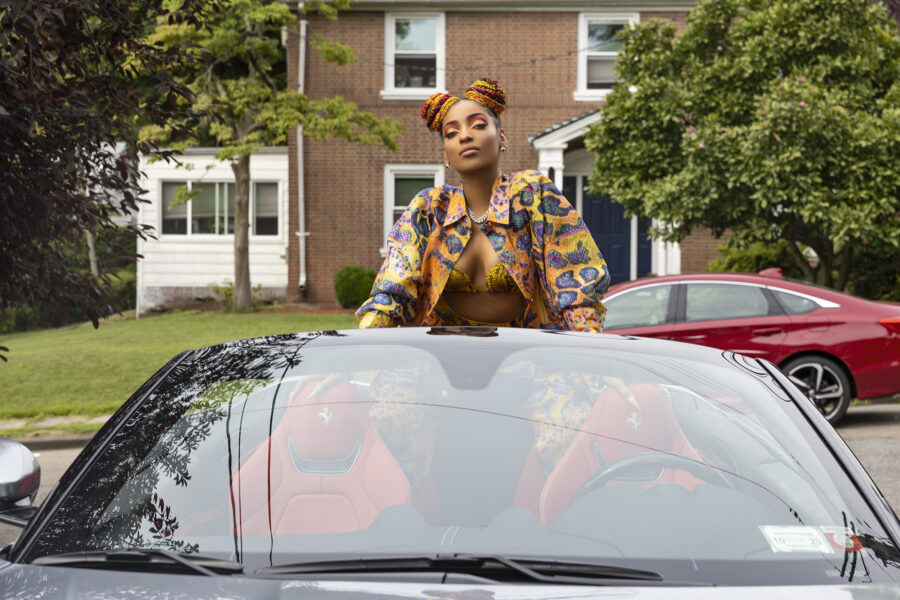 What is your biggest goal? What is your plan on reaching it?
I think one of my biggest goals currently is mastering entrepreneurship and making money in my sleep, within all of my businesses. My music, my sunglasses brand, my merchandise, and more. I'm on such a mission and I love what I do, but I want to get to a level where all of my businesses are able to function and are successful even when I'm not working directly on them. I'm learning with business, to not try to do things that someone else is better at. I'm getting comfortable with not having to do every piece of my business by myself which was a big step for me. So at this time, my plan reaching this goal is to hire people to do what they are best at to make life easier and take things off my plate that don't need to be there.
Team Credits:
Fashion Stylist: Mickey Freeman @mickeyboooom Photographer: @Shareifz Hair: @romansalonstudios MUA: @rasheedathemakeupartist
Follow MEFeater on Twitter, Instagram, Facebook, and Pinterest for more updates.