But it ain't about Ralph though.
Rapper, artists, designer and now budding author, Kanye West is adding another skill to his resume. Earlier in April, West announced on Twitter that he was writing a philosophy book. He also mentioned that it would be self-published, not gaining any financial profit but rather another form of self-expression.
"No publisher or publicist will tell me what to put where or how many pages to write," West wrote. "This is not a financial opportunity this is an innate need to be expressive."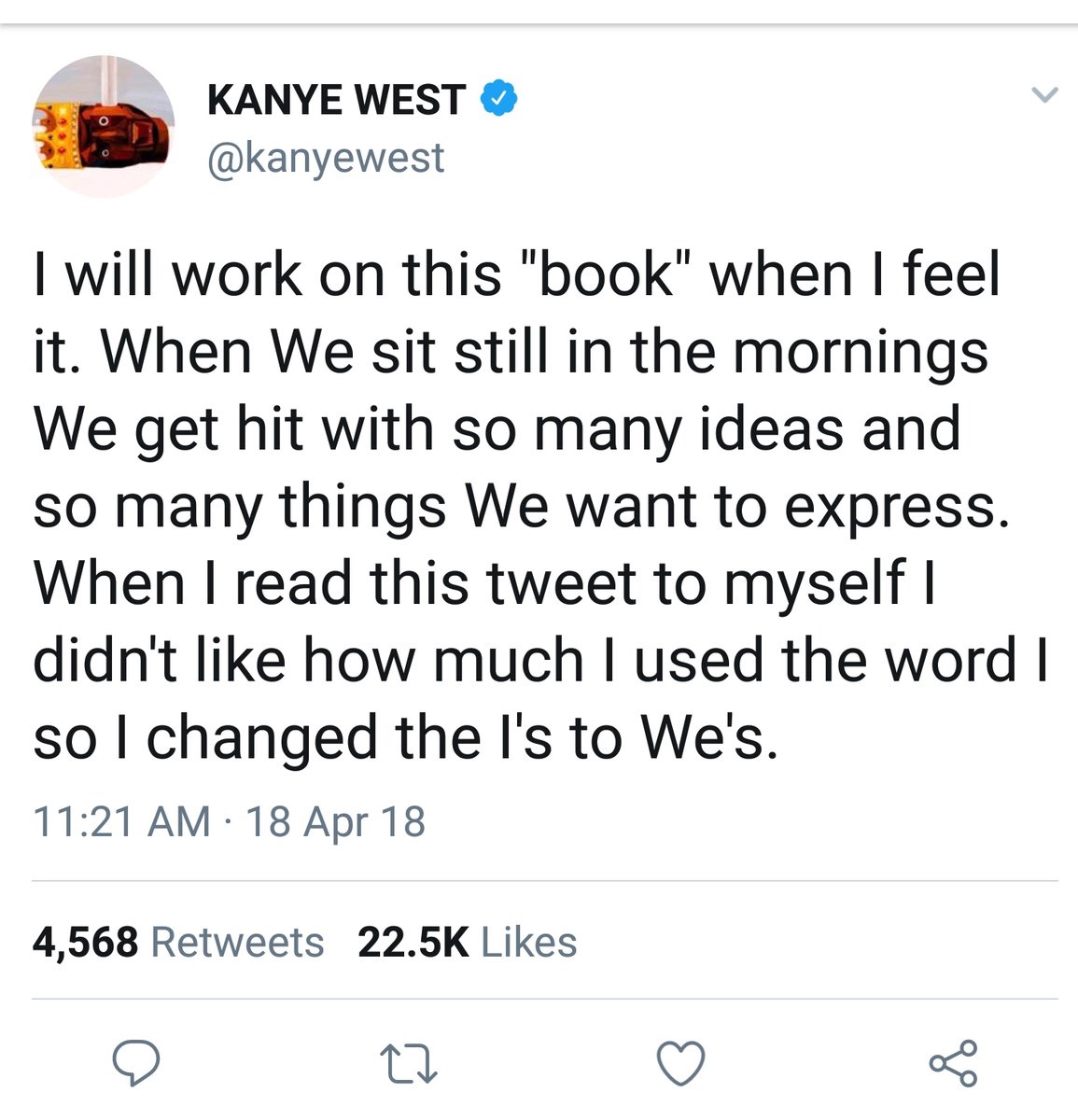 The book is to focus on society's obsession with photography, which comes at a rather controversial time for the rapper. After returning to social media after a long hiatus, West found himself in hot water for announcing his support of Donald Trump and his 'Make America Great Again' campaign. West has since continued to tweet motivating sayings, encouraging humans to love each other.
What do you think of West's latest endeavor? Tweet us at @MEFeater!