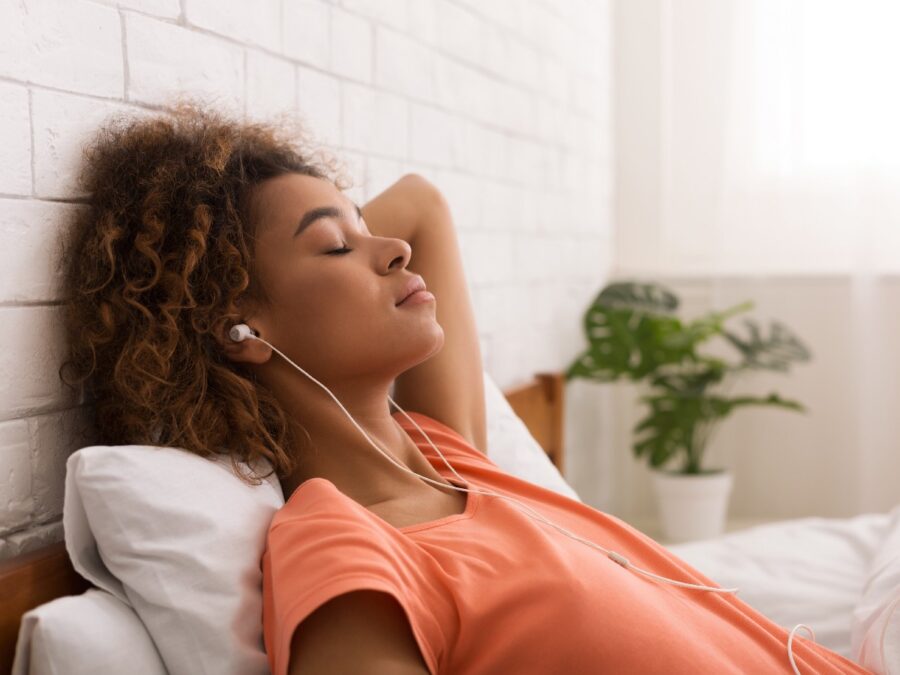 When it comes to mental health in the Black community, there is often an unfortunate stigma around the subject. As a result, Black individuals who struggle with mental health issues may feel a sense of shame for simply wanting to find resources. Self-help podcasts are a great outlet to receive words of encouragement an advice. With therapy costs being so expensive, podcasts can be a nice substitution. The Black community faces very specific issues socially, politically, financially, and emotionally. Therefore, having access to Black self-help podcasters can be beneficial when wanting to find someone you can relate to.
I recently discovered this podcast when I needed guidance on how to love myself better. Created by Host and Inner Child Healing coach Beatrice Kamau, The Self-Love Fix offers insight and perspectives on how to treat yourself with kindness. Beatrice's mission statement is detailed as "a podcast dedicated to helping young women delve deeper into their inner child to help them cultivate within themselves self love, self worth, and high self esteem."
Serving as an accessible resource for Black girls, the Therapy For Black Girls podcast made its debut on April 3, 2017. Currently on Session 195, founder and host Dr. Joy Harden Bradford continues on her journey in spreading love and knowledge to Black girls in need. Bradford is a licensed psychologist and has received recognition from The Oprah Magazine, Essence Magazine, and Teen Vogue.
Nicole Byer offers her comedic perspective on love, dating life, sex, and relationships in her Why Won't You Date Me? podcast. Episodes drop weekly every Friday, featuring special guests to have a dialogue about their personal experiences. This podcast can act as a moment of relief and humor when going through the dating process, which can feel very hopeless at times.
I found this podcaster originally on my Tik Tok For You page and was immediately drawn to him. He goes by Hindz, giving a spiritual perspective on how to go about the daily hardships of life. With a soothing voice like silk and a bohemian aesthetic, Hindz has built his platform around sharing love and light to others.
The Food Heaven podcast is a safe space where you can improve your eating habits, navigate eating disorders, and increase body-positivity. Best friends and registered dietitian nutritionists Wendy Lopez and Jessica Jones started the Food Heaven podcast in 2016. Their goal is to help individuals have a healthy relationship with food, specifically focusing on " intuitive eating, disordered eating/eating disorders, chronic disease and inclusive wellness."
This weekly podcast with former NFL player Trent Shelton offers a motivational perspective on how to change your life. Some topics that Shelton discusses include learning your own worth, conquering your fears, and protecting yourself from negative influences.
Author Alex Elle talks with friends, family, and those who inspire her about healing and finding alignment in your life. Elle has had great success garnering conversations with influential people such as Kirk Franklin. Elle places a heavy emphasis on sisterhood and uplifting phenomenal women.
Focusing on healing and empowerment, the Cultivating H.E.R. Space Podcast drops every Friday on all platforms. "Dr. Dominique Broussard, a college professor and psychologist, and Terri Lomax, a techie and motivational speaker, as they initiate authentic conversations on everything from fibroids to fake friends." This podcast was made especially for black women and women of color, discussing social issues, relationship problems, and mental health dilemmas.
Jason Rosario has created a space for black men to discuss the topics of masculinity and manhood without feeling critique or judgment. Rosario launched his podcast in June of 2019 with the mission of having a conversation "with men, for men, about men." Black men struggle the most when it comes to confronting their mental health issues, and Rosario effectively tackles these topics.
Made to break the stigmas around mental health in the Black community, Tai Dyer, M.S., discusses trauma, anxiety, and depression. Dyer explains the term "mental minis," which are defined as "mental health concepts that are related to the black community." Some examples of these "mental minis" are sudden loss, racial trauma, and self-care.
If you want to read more, follow us on Instagram, Facebook, Twitter & Pinterest!