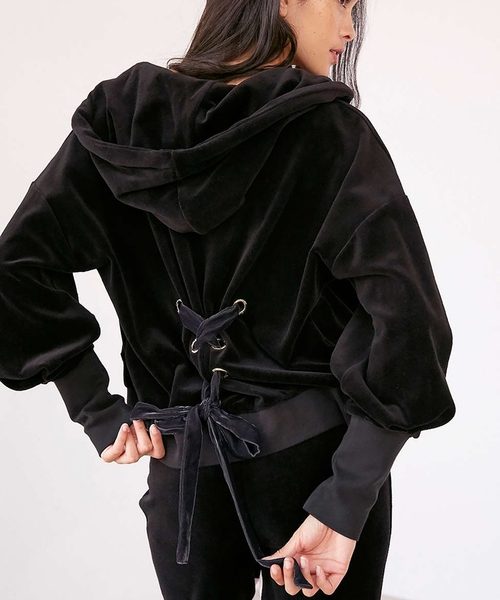 The athleisure wear is sweeping the fashion industry, and because of it we have seen new variations of the classic track suit from brands like GUCCI or Tommy Hilfiger. And now Juicy Couture is stepping back into the spotlight.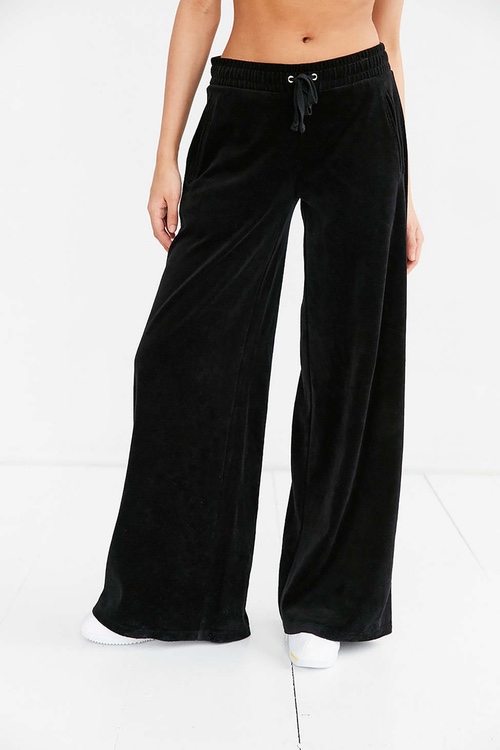 Juicy Couture is an athleisure brand after all, but their classic velour tracksuits had become a bit dated for today's market. Fortunately, they have decided to update it! They have given the jacket a billowy, loose fit, and a dramatic lace up back. They have also introduced a wide legged sweat pant to complete the look.
These looks come in the classic, velvety fabric Juicy is known to use. The brand has done a solid job of reviving the look, and staying true to their brand.
They have also added a strip legging, and the jacket comes in a cropped version as well. 
Check out Urban Outfitters for these new looks, and the complete collection!
What do you think of these new looks? Is Juicy making a comeback?