Jay-Z has released another visual from his '4:44' album and this one has everyone talking about it. Featuring an all-star Black cast, the Alan Yang directed visual is a recreation of a season 3 episode of the incredibly popular sitcom,  Friends. The cast includes Jerrod Carmichael (The Carmichael Show) as Ross, Lakeith Stanfield (Atlanta, Get Out) as Chandler, Lil Rel Howery (Get Out, The Carmichael Show) as Joey, Issa Rae (Insecure) as Rachel, Tiffany Haddish (Girls Trip, The Carmichael Show) as Phoebe, and Tessa Thompson (Dear White People, Thor: Ragnarok) as Monica. With the recent events in Hollywood, a few of them dealing with the actors in this short film, "Moonlight"'s perfectly timed release speaks volumes on the treatment of Black entertainment.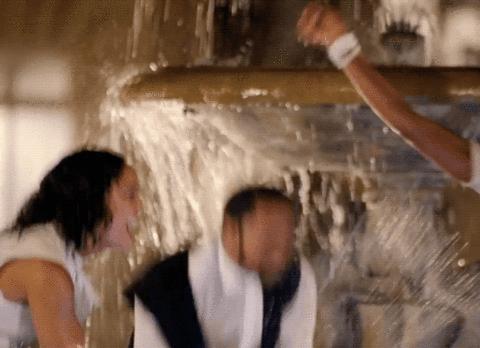 The cast itself is impressive enough on its own. Tiffany Haddish is 2017's Cinderella story with her success from Girls Trip, Issa Rae recently premiered season 2 of her show Insecure on HBO, and Lil Rel Howery starred in the box-office phenomenon Get Out. Jerrod Carmichael was in the news a day prior to the video release due to NBC execs responding to the abrupt cancellation of his show due to the difficulty of finding "a stable audience." He plays the Black Ross in what is supposed to be this prolific twist of a popular white show. Thanks to a hilarious cameo from Hannibal Burress, he quickly shoots down the entire idea right on set in Carmichael's face. Yet his reaction to the criticism reveals that while crass, Burress may be correct.
How can you twist what's already been twisted? For years there's been a hushed outrage over Friends being a ripoff of Living Single. A group of city-dweller friends meeting in the same place dealing with life through crazy shenanigans may seem like a common trope, but Living Single did it first, and they had the flava.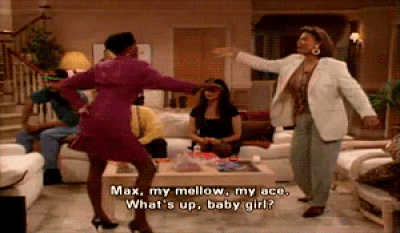 Back on set, Carmichael seems to have an epiphany while the rest of the cast recites their lines accordingly. Issa Rae appears and they exit stage right. Jay-Z's lyrics begin as Carmichael makes his way out of the act.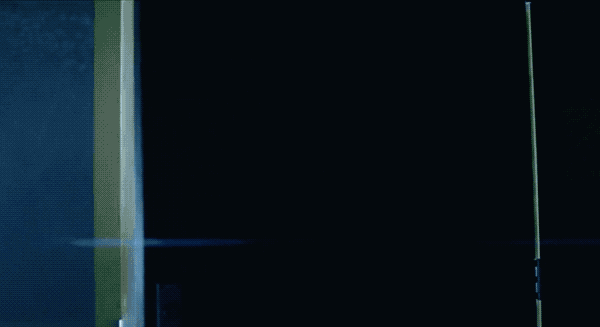 "Y'all niggas still signin' deals? Still?
After all they done stole, for real?"
Listening to just the track, one may think that Jay was rapping about the music industry. Add the visual and this lyric holds much more weight. Our main character signed on to be a part of something that was already stolen from us. But like his co-star Lil Rel Howery, Carmichael knew when to get out. He escapes to a field and muses at the moon as a sound clip from the now infamous Moonlight/La La Land Oscars flub plays. This mistake sparked a quick media fire. When Moonlight was revealed the rightful winner there was a wave of disappointment from certain demographics. Comments were made that the Best Picture award should be shared, that La La Land was the true winner and that Moonlight's moment was stolen from the cast and creators. How many more times will Black entertainers have their moments stolen from them? And when enough is enough, what will they do?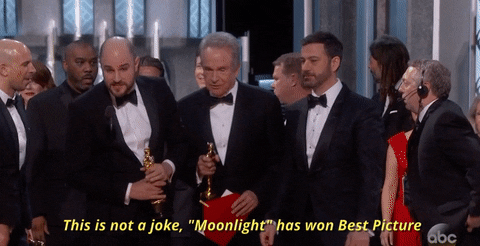 The treatment of black entertainment is front & center and Jay-Z definitely has us talking about it. What do you think of the "Moonlight" video?